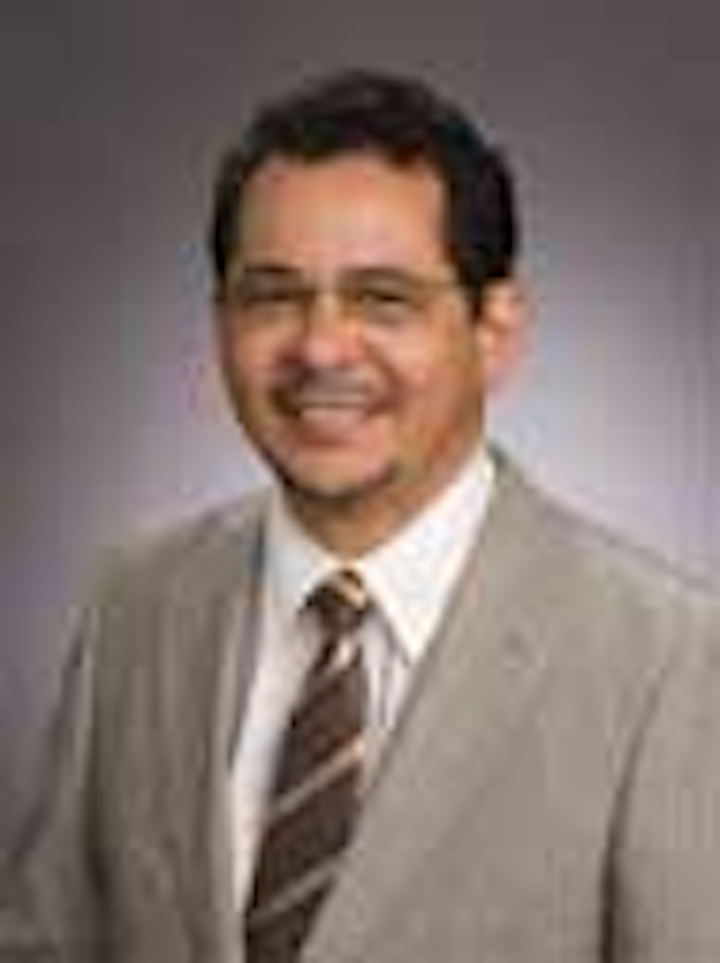 Jonathan Roger will step down as managing director of Centrica Energy Upstream at the end of June. He will be succeeded by Sarwjit Sambhi.
Mark Preece has stepped down as CEO of Reef Subsea Group. Duncan MacPherson, the current managing director of Reef Subsea Norway, will assume the interim role of CEO for the group. Mel Fitzgerald has been appointed board chairman.
ValvTechnologies has namedJulie Bodine as director of global marketing.
MODEC has appointedShigeru Usami and Kensuke Taniguchi as representative managing director.
Swift Worldwide Resources has hiredMark Coetzee to lead its North American operations as managing director.
José C. Grubisich has been named to Halliburton's board of directors. He will serve on the Audit and the Health, Safety, and Environment committees.
Precision Polymer Engineering has appointedEric L. Crawford as a material analyst.
Simon Luffrum has joined Magma Global as project manager for the riser development team.
Zenith Oilfield Technology has appointedSteve Beattie as Eastern Hemisphere sales manager, and Euan Gray as company financial controller.
CGG has appointedLuiz Braga as vice president, Latin America regional geomarket director.
Braga
Boltight Ltd. has appointedColin Gibson as sales engineer.
Andreas Chrysostomou has been appointed the 111th president of the Institute of Marine Engineering, Science and Technology. Richard Vie has been appointed president-elect.
Noreco's board of directors consists ofStåle Kyllingstad, chair; Hilde Drønen, Eimund Nygaard, Erik Henriksen, and Marika Svärdström.
Ashley Thomson has joined Paradigm Flow Services as development manager.
The 2013 Louisiana Gulf Coast Oil Exposition officers areKirby Arceneaux, chairman; Steve Maley, chairman-elect; and Kenneth Crouch, treasurer.
Maley
Vicki Quesada has formed her own company VQ Media Resource, which offers businesses of all sizes personalized, highly focused strategic planning, media buying, and analysis (market and competitive) on a regional and/or international basis.
Saltire Energy has appointedCraig Mitchell as business development director.
Atwood Oceanics has appointedJeffrey A. Miller to its board of directors.
Dolphin Geophysical has appointedSergio Grion as geophysical research manager, Stuart Denny as geophysical technology manager, and Rich Bartlett as depth imaging manager.
DNV has appointedFrank Ketelaars as its head of UK advisory services. He will have overall responsibility for the company's advisory units in London, Manchester, and Aberdeen, and will also be responsible for enhanced collaboration with colleagues based in Paris, Milan, Rotterdam, and Bilthoven.
Ketelaars
Rockhopper Exploration has appointedFiona Margaret MacAulay to the board as technical director.
Mike Blakemore has joined SLR Consulting to lead business-consulting growth in the oil and gas team.
Ron Person has joined Klüber Lubrication North America as director of business development for oil and gas.
Greene's Energy Group has namedRyan LaBorde Gulf Coast regional manager for the Testing and Services business unit, Todd Naquin general manager and Blayne Prejean operations manager of Cherokee Services.
LaBorde
Naquin
Prejean
The ASCO Group has appointedScott Donald as Europe finance director, Zak Fleming as Europe logistics and operations director, and David Rae as Europe commercial director. The appointments join Walter Robertson on the ASCO Europe board.
Steve Wynne has joined iSiS-Ex as an international sales manager to develop new business channels in Europe, the Middle East, Africa, and Asia.
Paul Shaw has joined Houlder as director of the marine equipment business.
Foster Marketing has namedRachel Bonnette marketing assistant.
Atlas has appointedLambert Ebot as regional manager, USA.
Ebot
Cobalt International Energy has electedWilliam P. Utt to its board of directors.
Rowan Companies has promotedThomas P. Burke to president. He will remain as the company's COO. W. Matt Ralls will continue to serve as CEO until his retirement in mid-2014, when it is anticipated that Burke will succeed him and Ralls will assume the role of executive chairman.
The board of directors of ConocoPhillips has electedGay Huey Evans as a new outside director. She will serve on the Audit and Finance Committee.
Guy Downie has joined Vikoma International Ltd. as sales and marketing director.
AGR Petroleum Services has appointedDavid Grant as the senior subsea manager of the newly-established subsea project management division.
Kristian Sætre has been appointed managing director of Ulstein Verft.
2H Offshore Inc., an Acteon company, has namedGlen Jewell and Hanh Ha as additional directors of its London office. Ha's primary activity sector will be flexible riser, flowline and umbilical engineering, and Jewell's focus will be drilling and production risers and conductor systems.
Nadir Mahjoub has joined SPEX Group as COO.
BG Group has appointedLim Haw-Kuang as a non-executive director.
Graham Westgarth has joined the board of Seagull AS as a non-executive director.
Westgarth
James Moffat has taken up his role as CEO of Lamprell.
Randy Johns has joined FairfieldNodal as the director of new ventures.
HB Rentals has promotedJohn Nagel to vice president of product development.
Nagel
IMV Projects, a Wood Group Mustang company, has appointedSandra Hall as vice president, business development and strategy.
Hall
Bracewell & Giuliani LLP has added energy finance partnerJason Fox to its London office.
SIGMA3 Integrated Reservoir Solutions Inc. has appointedTodd Deering as director of software quality, and David Abbott as global director of operations for microseismic and borehole seismic imaging processing and interpretation.
Troy Coker has joined American Electric Technologies as director of sales for the upstream oil and gas market.
Atkins has appointedKim Weninger as operations director of its US oil and gas division.
Weninger
---
Company news
Unique System FZE is teaming with the UK's National Hyperbaric Centre to develop a training center and training courses in the UAE.
XPD8 Solutions has been awarded contracts to provide condition monitoring services to CNR's platforms in the North Sea, Wood Group PSN on Dana's Triton platform in the North Sea, and with Hess in Equatorial Guinea.
Expro has opened a new well intervention facility in Aberdeen.
Premier Oil has awarded Bond Offshore Helicopters a three-year contract for crew change flights in the UK North Sea. The new Sikorsky S-92 aircraft will be operated under an arrangement with Bond's sister company Norsk Helikopterservice.
Oceaneering Asset Integrity has secured a five-year global risk based inspections frame agreement with Teekay Petrojarl. The services will consist of the development of inspection strategies, RBI analysis, inspection programs, and offshore inspection services.
Modus Seabed Intervention has established an Autonomous Underwater Vehicle division.
H2O Offshore has acquired Lafayette-based Owens Manufacturing & Specialty Co. Inc.
Greene's Energy Group has opened new facilities in Alice and Pleasanton, Texas. The facility in Pleasanton is the base for Greene's well testing and torque and testing services.
HB Rentals Dubai, a Superior Energy Services company, has secured contracts to supply 12 A60-DNV-approved eight-man linkable sleeper units onboard two Lloyd's-classes liftboats in Abu Dhabi and Saudi Arabia, and four linkable A60-DNV 2.7-1-approved modules for a barge installing cables offshore Saudi Arabia.
Caley Ocean Systems Ltd. and Brazilian company LIG Global Services Ltda have formed OSS Sistemas Offshore Ltda to supply a range of handling systems for cable laying, and subsea umbilicals, risers, and flowlines projects.
Atlas Services Group has acquired GOSS Consultants Ltd. and GOSS (North Sea) Ltd.
AXON Energy Products has acquired the radio frequency identification technology and assets of Merrick Systems.
Technip has acquired Ingenium AS, a Norwegian engineering company that designs and develops mechanical and electro-hydraulic tools and equipment.
Bibby Ship Management India Pvt. Ltd. has contracted Kongsberg Maritime to deliver a KONGSBERG offshore vessel simulator (KOVS) including an upgrade of its existing KONGSBERG Dynamic Positioning simulator in Mumbai. The extension to the established Bibby Training Institute Mumbai represents the first KOVS in India.
Lamor has appointed Unique System FZE as its authorized distributor for the Middle East region for the entire range of oil spill response kits.
Hydro Group has opened a new office in Singapore.
TheFerguson Group has relocated its Asian operations to a larger purpose-built facility at the Loyang Offshore Supply Base in the industrial area of Loyang, Singapore.
ABB has completed the acquisition of San Diego-based APS Technology Group. The acquisition adds optical character recognition and gate automation capabilities to ABB's crane and harbor automation business.
SIGMA3 Integrated Reservoir Solutions has brought together its Colorado-based engineering disciplines to streamline collaboration, foster integration, and provide enhanced real-time services to clients at its newly expanded Englewood office.
Jennison Manufacturing Group has received final audit approval and obtained its American Petroleum Institute certification. The company received API SPEC Q1, ISO/TS 29001, ISO 9001:2008 certifications.
BP has awarded Frazer-Nash Consultancy a North Sea master services agreement for consultancy services.
RigData has added an Android version to its drilling rig location mobile application.
National Oilwell Varco has completed the acquisition of Robbins & Myers.
Vallourec has completed qualification of its new tubular connections finishing plant in Dammam, Saudi Arabia.
Clyde Blowers Capital has acquired Energy Services International. The $20-million deal also includes the company's trading businesses Southern Technology and Services and Vicksburg Marine.
Z Trim Holdings has entered into a joint development agreement with Newpark Drilling Fluids LLC to develop new, environmentally-friendly drilling fluids using Z Trim's proprietary industrial materials that could replace drilling mud additives such as guar and xanthan gums.
CSL has completed the acquisition of Project Excellence LLP, a specialist project and risk management consultancy provider that will now trade as CSL Project Excellence.
Freudenberg Oil & Gas has acquired Vector Technology Group, a global supplier of high integrity sealing solutions.
Variable Bore Rams has entered into an agreement with Weatherford Asia Pacific Pte Ltd. to provide BOP rams.
Badger Explorer ASA has signed a sponsorship agreement with Chevron Energy Technology Co. for the development of the Badger autonomous drilling tool through the Badger Explorer Demonstrator Program. The objective of the program is to move the company's technology from the prototype stage to a viable and robust commercial product.
In 2012, more than 2,600 students from more than 300 universities worldwide benefitted fromdGB Earth Sciences' academic licensing policy. Under the academic license agreement, universities get free access to the company's OpendTect seismic interpretation software and the commercial plugins developed by dGB and its partners: ARK CLS, Earthworks, and Sitfal. dGB also started the Open Seismic Repository, a database of seismic datasets with interpretations that can be used freely under the creative commons license agreement.
GE has agreed to acquire Lufkin Industries Inc., a provider of artificial lift technologies for the oil and gas industry and a manufacturer of industrial gears, for about $3.3 billion. Lufkin will broaden GE Oil & Gas' artificial lift capabilities beyond electric submersible pumps to include rod lift, gas lift, plunger lift, hydraulic lift, progressive cavity pumps, and an array of well automation and production optimization controls and software. The transaction is expected to close in the second half of 2013.
More Offshore Issue Articles
Offshore Articles Archives
View Oil and Gas Articles on PennEnergy.com