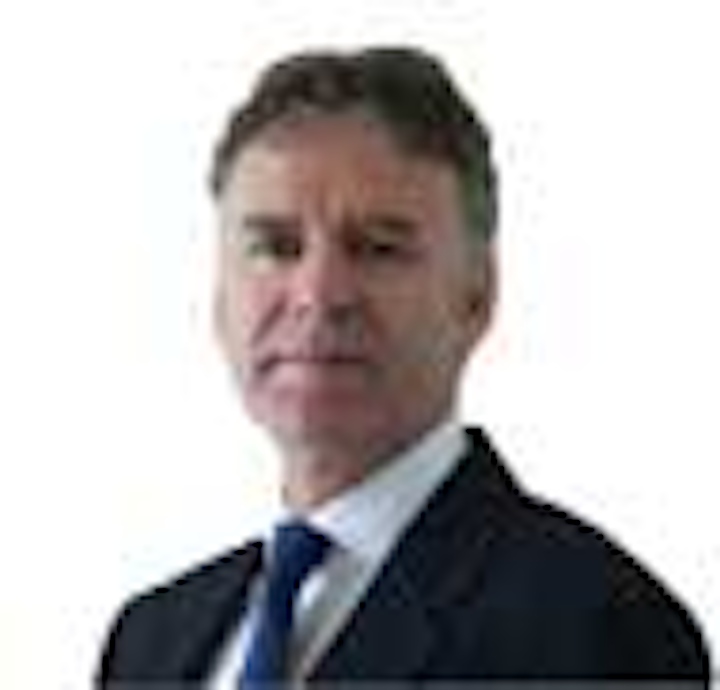 Jeff Shellebarger has been named president of Chevron North America Exploration and Production Co., effective Aug. 1. He succeeds GaryLuquette, who will retire from the company after 35 years of service.
Songa Offshore SE has electedMichael Mannering as chairman of the board of directors.
PA Resources has appointedPhilippe R. Probst as CEO.
CGG has appointedChristophe Barnini as senior vice president, group communications.
David Brunnert has joined Express Energy Services as executive vice president and COO.
Brunnert
Jee Ltd has appointedNigel Ross as business development director.
Thomas K. Sneed, vice president and chief information officer of Marathon Oil Corp., has elected to retire effective Sept. 1, following more than 32 years of service. He is succeeded by Bruce A. McCullough.
Giovanni Corbetta has joined DOF Subsea UK as managing director.
The nomination committee in Statoil has recommended that the company's corporate assembly electsCatherine Hughes and James J. Mulva as new members of its board of directors.
The ASCO Group has appointedDerek Smith as CEO. He succeeds Billy Allan, who has become the group's executive chairman. The company has appointed MattThomas as CEO of its Australasia region.
Smith
Aquaterra Energy has appointedMartinBolton as sales manager to develop new growth for the company's products and services in the Middle East. StewartMaxwell has joined the company as technical director.
Exxon Mobil Corp. has electedWilliamC. Weldon to its board of directors.
Transocean has electedIan C. Strachan as chairman of the board of directors. He succeeds J. Michael Talbert.
Claxton Engineering Services Ltd., an Acteon company, has appointedNicholas Dale as business development manager for Southeast Asia.
Michael G. France, N. John Lancaster, and Scott L. Lebovitz have resigned from Cobalt International Energy's board of directors.
The Energy Industries Council has elected The Right Honourable theLord Howell of Guildford as president. Howell succeeds The Rt. Hon. the Lord Jenkin of Roding, who has held the position since October 2009.
Howell
Rowan has appointedTore I. Sandvold to its board of directors.
Anadarko Petroleum Corp. has promotedJames J. Kleckner to executive vice president of international and deepwater operations. Kleckner will join the company's Executive Committee.
Willbros Group has appointedEarl Collins as president of its oil and gas segment. The company has reelected John T. McNabb II, Robert L. Sluder, and S. Miller Williams as Class II directors to its board.
Baker Hughes has namedMike Sumruld vice president and treasurer.
NCS Survey Ltd., an Acteon company, has appointedJohn Meaden as managing director.
Strategy Engineering & Consulting LLC has namedJames Burke director of projects, and has promoted Craig Matus to manager of mechanical engineering and Cameron Tempest to manager of pipeline engineering.
Tempest
Fabricom Offshore Services has appointedMike Grant as Aberdeen projects development manager and Pat Martin as the Aberdeen office engineering manager.
Sandvik Materials Technology has appointedMichael Andersson as the new head of product area tube.
Andersson
Saab Seaeye has promotedTerry Wood to engineering manager and Chris Henderson to customer support manager.
Peter Roberts has joined Andrews Kurth LLP as a partner in the London office.
Megan Bel has joined the National Ocean Industries Association as senior director, government and political affairs.
ValvTechnologies Inc. has namedEdward Ferris as vice president of human resources.
Greene's Energy Group has appointedJuan Gonzalez Jr. as western regional manager for the Testing and Services business unit.
Gonzalez Jr.
Gary Yeoman has joined Balmoral Offshore Engineering as SURF sales director.
Faroe Petroleum has appointedJonathan Cooper as CFO.
Gulfstream Services has namedRobert Bates vice president of global business development, Billy Marcel manager of global operations – decommissioning services division, and Dale Broussard as manager – quality assurance and health, safety, and environment.
Parker Drilling Co. has hiredChristopher T. Weber as senior vice president and CFO.
Ian Pownall has joined UTEC Survey JLT as general manager.
Senergy has appointedLesmana Djayapertapa as senior computational fluid dynamics consultant.
Omni Helicopters International S.A has appointedRichard Burman as group CEO.
Burman
Tom Bower has joined Viking SeaTech as Gulf of Mexico managing director.
Bower
Breitling Oil and Gas Corp. has appointedJoseph Simo as vice president of exploration.
Tony Sage has resigned as non-executive deputy chairman of African Petroleum.
Company news
Technip has opened its new Innovation and Technology Center near Paris. Its purpose is to centrally manage the company's technological development, and to coordinate all relevant research and development centers and regional entities.
FEI and the University of Oklahoma (OU) have commenced a research collaboration agreement to establish an oil and gas center of excellence, the "FEI-OU Pore Scale Characterization Laboratory," at the OU Mewborne School of Petroleum and Geological Engineering. The research will focus on the development of routine quantitative methods to classify shales in the economic assessment of tight oil and gas plays.
T.D. Williamson has opened a new maintenance center for pressurized piping systems in the Musaffah Industrial Area of Abu Dhabi.
Precision Polymer Engineering has opened its new Houston facility.
Sakhalin Energy has committed to roll out OPITO IMIST (International Minimum Industry Safety Training) Online across the Sakhalin-2 project over the next three years. More than 2,000 staff and contractors will complete the online safety training program.
Danos has selected a Bayou Region site in Houma, Louisiana, for its new $10-million corporate headquarters facility. The company also is evaluating multiple Louisiana port locations to select where it expects to invest $20 million in a new waterfront fabrication facility.
Produced Water Absorbents has established its first international entity, PWA Europe Ltd., in Buchan House, in the Northfield area of Aberdeen.
Aquaterra Energy has opened an office in Dubai.
Oil Consultants Ltd. has established support operations in Malaysia and Indonesia.
Scientific Drilling International has opened its new northeast Asia facility in Manila, the Philippines.
Houlder has announced plans to open Houlder Americas Inc. in Houston.
First Minister of Scotland, Alex Salmond, officially openedBibby Offshore's new purpose-built headquarters, Atmosphere One. The company recently relocated from Aberdeen Harbour to the new office facility at Prospect Park, Westhill.
Unique Hydra has signed an agency agreement with EIVA to represent its products and services in the southern part of Africa.
Forum Energy Technologies Inc. has entered into a definitive agreement to acquire Blohm + Voss Oil Tools from STAR Capital Partners Ltd.
Cameron has opened its new CAMSERV aftermarket drilling facility in Singapore. While the facility will primarily serve major shipyards and offshore drilling contractors across Asia, it will also provide aftermarket support for Cameron's global customer base.
EFC Group has launched a new manufacturing plant in Moray, Scotland. The base in Enterprise Park, Forres marks the group's second phase of expansion in the area and a £100,000 ($151,000) investment.
Lloyds Register has joined ITF, the global technology facilitator.
Jee Ltd has been re-certified for ISO 14001 Environmental management, and OHSAS 18001 Safety management, and has transferred its ISO 9001 Quality management certification, held since 1995, to DNV to bring the three accreditations into one integrated business management system.
Vallourec and its various entities will be adopting a single brand and common identity, Vallourec, with a modernized logo. V&M USA Corp. becomes Vallourec USA Corp.; V&M STAR, LP becomes Vallourec Star, LP; and V&M TCA, a division of V&M Star, becomes Vallourec Star, LP.
Fine Tubes has partnered with Superior Tube. The companies will share a new global association while maintaining their own names and specialties.
For the fourth consecutive year,Conductor Installation Services Ltd., an Acteon company, has received the Gold Award for Occupational Health and Safety 2013 from the UK's Royal Society for the Prevention of Accidents.
Ned-Deck Marine has united with Palfinger Marine under the new company name Palfinger Ned-Deck.