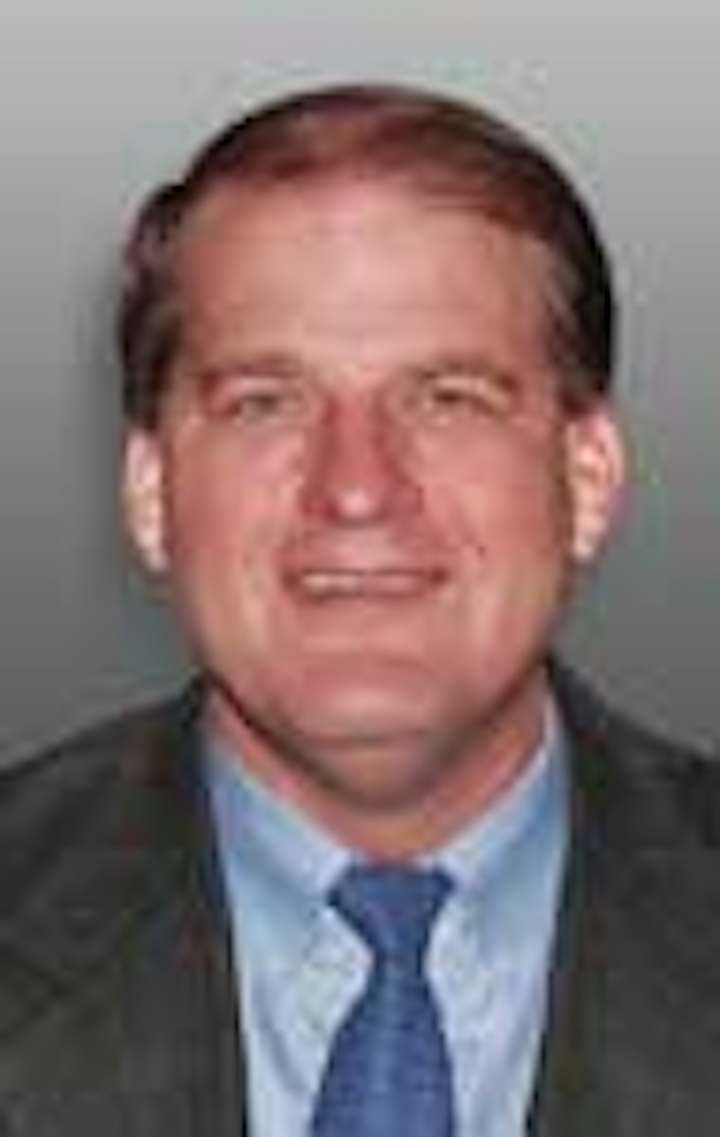 Stephen M. Johnson has retired as chairman of the board, president, CEO, and as a director of McDermott International. David Dickson has agreed to join the company and to succeed Johnson as president and CEO. The company also has appointed Gary P. Luquette to its board of directors. He will serve on the Compensation and Finance committees.
Environmental Drilling Solutions has appointedJohn Meckert as CEO and John Marty III as business development manager.
Meckert
Marty
BP has appointedRichard Herbert as its new head of exploration. Herbert will succeed Mike Daly who has chosen to retire from BP at the end of 2013 after 28 years with the company, eight leading the company's exploration function.
KBR has appointedBrian K. Ferraioli as executive vice president and CFO.
Lundin Petroleum has appointedPaul Atkinson as general manager for Malaysia and managing director for its Southeast Asia business.
Martin Houston, COO and executive director of BG Group, has stepped down from the board and Group Executive Committee. The company has appointed Sami Iskander as COO.
Statoil has appointedØystein Michelsen as Tanzania country manager in development and production international, Sub-Saharan Africa.
Oil States International has appointedBradley Dodson as president and CEO of the Accommodations business.
Transocean Ltd. has appointed Lars Sjöbring as senior vice president and general counsel.
Chad Deaton has been elected to Marathon Oil Corp.'s board of directors.
Songa Offshore SE has appointedJan Rune Steinsland as CFO.
Merrill A. Miller Jr. has informed the National Oilwell Varco board of directors that he intends to step down as chairman and CEO. The company has appointed Clay Williams to the board of directors and plans for him to succeed Miller.
Dan Rabun, chairman, president and CEO of Ensco plc, has chosen to retire after eight years of service.
Keppel Corp. has appointedChan Hon Chew as CFO.
Bruno Chabas, CEO of SBM Offshore, has temporarily taken over the role of COO following the dismissal of Jean-Philippe Laures.
Yngve Vassmyr has joined Subsea 7 as managing director of the company's new office in Tromsø, Norway.
OPEX has appointedPaddy Mallan as operations director.
Mallan
The International Pipe Line and Offshore Contractors Association has electedNajib Khoury as president, Jean-Claude Van de Wiele as first vice president, Atul Punj as second vice president, Harald Dresp as treasurer, and Douglas Evans as immediate past president.
Omega Completion Technology has appointedJohn Donachie as managing director.
NEL has appointedGilbert Tonner as regional manager to launch its flow consultancy business in Kuala Lumpur, Malaysia.
Christopher McPherson has been named director of sales, Americas for ExproSoft AS.
McPherson
Mark Bullmore has joined ROMAR International as operations manager, and Zander Duncan has joined the company as workshop supervisor.
Aquaterra Energy has appointedSteve Way as human resources manager.
Timken has appointedRobert N. Keeler as vice president - industrial and mobile, and Shawn J. Seanor as vice president - energy and distribution for the Steel Business.
BIRNS has appointedJeff Hager as mechanical design engineer.
Hager
FairfieldNodal has appointedRoger Keyte as senior advisor to the CEO, and has promoted Morgan Gilmore to sales manager for the data licensing division.
Doug Sangster has joined Hydratight in Perth as the company's new commercial leader for Australia and New Zealand.
Centrifuges Un-Limited has hiredDavie Thomson as operations manager.
Dr. Ole Aarup Mikkelsen has joined the MacArtney Underwater Technology Group as system sales manager.
Swire Oilfield Services has appointedBob Smith as its new head of operations for the UK.
Mott MacDonald has appointedAlbert Allan as managing director of its oil, gas, and petrochemicals business.
Eamonn Doyle has joined Ikon Science as vice president real-time operations.
Parker Drilling has appointedPeter C. Wallace to its board of directors. Robert L. Parker Jr. will retire from the company, effective Dec. 31, 2013. He will continue to serve as chairman of the company's board of directors until the annual meeting of stockholders to be held in 2014.
John Thomson has joined Aquaterra Energy as senior riser analyst.
Grant King, managing director of Origin Energy Ltd., has agreed to extend his service agreement which is due to expire on June 30, 2014. Maxine Brenner has joined the company's board as an independent non-executive director. She has also become a member of the Audit and Risk committees.
Total has appointedArnaud Breuillac as president, exploration and production.
Proserv has appointedOlu Phillips as country manager in Nigeria.
XPD8 Solutions has hiredChris Hewson-Smith as maintenance engineering manager and Peter Falconer as integrity services manager.
Pellerin Energy Group has namedCheri Baddock as an account manager within Pellerin Water Solutions for the greater Houston region and as head of marketing for PEG.
Baddock
CETCO Energy Services has appointedDr. John Walsh as director of technical water treatment. He will spearhead the ORCA (Objectivity through Root Cause Analysis) consulting services group.
Walsh
Company News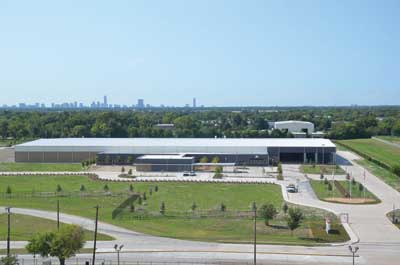 TAM International Inc. has opened its new global manufacturing facility in Houston. The facility is scheduled to double the company's production capacity in the next few years and create local jobs. The facility includes 126,000 sq ft (11,706 sq m) of manufacturing space and 17,000 sq ft (1,579 sq m) of office space. The 26-acre site is located at the intersection of US Highway 290 and Pinemont Drive in northwest Houston.
Ocean Rig and Energean Oil & Gas have agreed to form a 50/50 joint venture named OceanEnergean. This will combine Energean Oil & Gas' experience in the exploration, development, and operation of oil and gas fields with Ocean Rig's international experience in deepwater drilling. The goal is to create an operator to bid for new blocks in the Mediterranean Sea, the Black Sea, and offshore Africa, as well as off western Greece and Crete, when new bid rounds open.
GE Oil & Gas has opened its newly expanded Batam Island subsea manufacturing facility. The facility features a new high bay workshop that will enable the company to begin manufacturing its first vertical subsea production trees in the Asia/Pacific region and increase local content in Indonesia.
Newpark Drilling Fluids has celebrated the grand opening of the Newpark Technology Center in Katy, Texas. The facility is located on 11 acres along the I-10 energy corridor near Mason Road. The 102,685-sq ft (9,540-sq m) complex consists of 37,000 sq ft (3,437 sq m) of research and development space, a high-tech training laboratory, and a field-testing and services area.
Navis Engineering Oy and Aker Arctic Technology have signed a scientific and technical co-operation agreement for the joint development of technology for dynamic positioning systems for icebreakers and ice-class vessels.
Produced Water Absorbents and its subsidiaries (PWA) have completed a $9.2-million acquisition of the operating assets of oil and gas technology company ProSep Inc. and are launching a combined portfolio of patented solutions to treat oil, natural gas, and produced water. The company will now operate the business units as PWA-ProSep and will relocate its headquarters and laboratory to new premises on the Bingle Road area of Houston.
Maersk Training has launched a new program aimed at minimizing human-error incidents in marine environments. The course is based on the Merchant Navy Training Board's criteria. The five-day program uses a range of exercises designed around shipboard drills, bridge and engine room simulations, and maritime experiential team exercises. It will enable masters and chief engineers, chief mates, and second engineers to apply regulations, policy and procedures, and to acquire certification under Standards of Training, Certification and Watchkeeping for Seafarers regulations.
GAC Malaysia has opened a new office in Labuan, Malaysia, to provide strategic support to the offshore oil and gas sector across the Eastern Malaysian Peninsula and Borneo. GAC Shipping USA has opened a new office in Galliano, Louisiana.
Ikon Science has acquired the software, services, and intellectual property of Terra Geotech.
FoundOcean has opened an office in the Middle East.
GE Oil & Gas and Kuwait Oil Co. (KOC) have launched a new competency development training collaboration. As part of the new program, 10 KOC mechanical engineers recently completed the Competency Development Training Path that covers all rotating equipment technologies as well as control and vibration monitoring systems.
HB Rentals has introduced a new 18-ft (5.5-m), four-bed accommodation module for the Middle East offshore market. It was designed, developed, and manufactured at HB's plant in Aberdeen, within five months.
Delta Rigging & Tools is constructing a 27,000-sq ft (2,508-sq m) multi-purpose building in Pasadena, Texas. The new facility will consolidate the company's current Pasadena branch location and its office building in Pearland. Construction is expected to be completed by mid-2014.
Enventure has formed a partnership with ANOJ to assist Angola-area operators in the presalt market with SET technology in complex well situations.
Hansa Heavy Lift's management systems for both its offices and its vessels have been ISO 9001:2008 and IS0 14001:2004 certified.
Environstore has made a £200,000 ($320,000) investment in its rental fleet of drill cuttings containers.
XPD8 Solutions has added a Reliability Solutions department to provide clients with improvements in the performance of maintenance personnel and equipment. The new department will provide audits and analysis of reliability and maintenance of existing activities, training of maintenance personnel and supervisors, resident reliability engineers to work onshore and offshore, and a technology platform to facilitate defect elimination and knowledge transfer.
Timken Co. has introduced Timken 4130HW and 4140HW grades of high-performance alloy steel that meet AISI4130 and 4140 standards.
Hoover Container Solutions has acquired the assets of Tote Systems.
Construction work has begun onElement's new Oil & Gas Materials Technology Center located on a 5.3-acre campus adjacent to the Houston energy corridor.
Acteon has opened its new Acteon Singapore Operations Center (ASOC) at the Offshore Marine Center in Singapore's Tuas industrial area.
During the Deepwater Operations Conference in Galveston, Texas,Nalco Champion and Wood Group PSN furthered their support of Sky High for St. Jude, an organization dedicated both to funding pediatric research and treatment of catastrophic diseases and to supporting the Ronald McDonald House of Memphis. Chuck Roan and John Glithero of Wood Group PSN and Mike Knippers of Nalco Champion presented the organization with a $5,000 check at the Casino Night customer celebration co-hosted by the two companies.
Speedy has entered into a 50/50 joint venture with J. & J. Denholm Group to provide asset management and equipment rental services to Kazakhstan's oil and gas sector. The joint venture will operate under the Speedy Zholdas name in Kazakhstan and will provide asset management and equipment rental services in support of existing Denholm Zholdas clients, including Chevron and ExxonMobil.