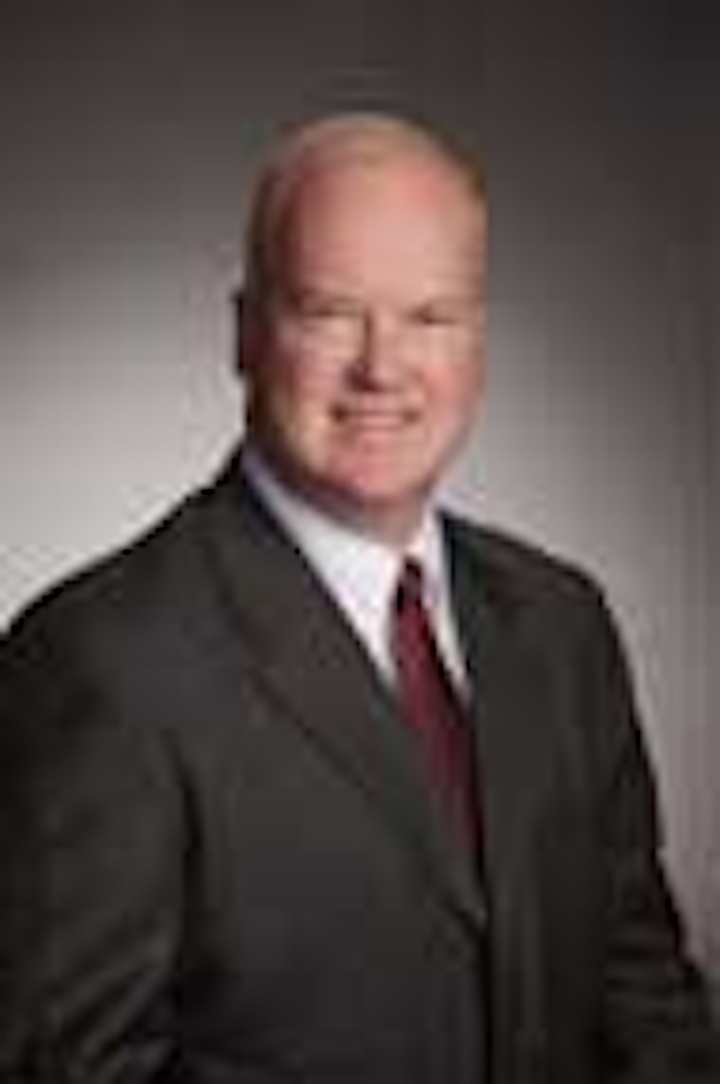 Secretary of the Interior Sally Jewell has named former Vice Adm.Brian Salerno as director of the Bureau of Safety and Environmental Enforcement.
The board of Royal Dutch Shell plc announced thatBen van Beurden will succeed Peter Voser as CEO, effective Jan. 1, 2014.
Chevron Corp. has namedJoe M. Naylor corporate vice president of strategic planning.
John T. McCormack, executive vice president and COO of McDermott International, has chosen to retire after 10 years with the company.
TAM International has promotedRay Frisby to vice president of technology.
Frisby
Alex Cruickshank has joined Reftrade UK as general manager.
KBR has appointedJan Egil Braendeland as president of its oil and gas business unit, Ivor Harrington as group president of gas monetization, Mitch Dauzat as group president of services, and Karl Roberts as chief business development officer.
Forest Oil Corp. has promotedVictor A. Wind to executive vice president, CFO, and treasurer.
Hydro Group has appointedGabriel Tan as technical support supervisor at the Singapore office.
Graham McKay has been promoted to COO of Unique Wellube Nigeria Ltd.
Gareth Allen has joined Oil Consultants Ltd. as business delivery and development director for the Middle East and Africa.
Sodexo Remote Sites UK has promotedIan Russell to managing director.
Duoline Technologies has appointedAbel Mbeh as product engineer.
CGG has appointedCatherine Leveau as senior vice president, Investor Relations. She replaces Christophe Barnini who has become senior vice president, Group Communications.
Survitec Group has appointedFiona MacLeod as sales director for its services UK division.
Summit ESP has hiredMark Neinast as director of marketing.
Ceona has appointedGraeme MacDougall as vice president of projects and engineering.
Sylvia Halkerston has joined the SPEX board of directors. The company has named Carole Innes business communications manager and Jacqui Duncan HR manager.
Maroun Semaan, president and executive director of Petrofac, has decided to retire at the end of the year after more than 22 years with the company.
In Memoriam

F. Jay Schempf, an award-winning petroleum industry writer/editor, has passed away. He was 71 years old. Schempf held editorial positions with industry trade journals and business publications. He served as an associate editor, news editor, and freelance writer for Offshore for more than 40 years. For the last 10 years he was a primary editor for the Custom Publishing division of the PennWell Petroleum group. One of the highlights of his tenure with PennWell Custom Publishing was as the author of "Pioneering Offshore: The Early Years" published in 2007 for the Offshore Energy Center. He earned a bachelor's degree in journalism from Texas Christian University.
George P. Mitchell, a pioneer in the development of technology that unleashed the shale boom, has passed away. He was 94 years old.
Patrick J. Campbell, founder of Blowout Tools Inc. and one of the principals in Wild Well Control Inc., has died. He was 68 years old.
Pulse Structural Monitoring has hiredPaul Chittenden as business development manager for production riser and pipeline systems, and Joseph Bramande as business development manager for marine systems, including mooring lines and subsea infrastructure.
Kongsberg Maritime Inc. has appointedJon Holvik as president.
Robin Hodgson has joined Fine Tubes as oil and gas business development manager.
Oilgen has namedIsmail Labed staff reservoir engineer.
HB Rentals has appointedPeter Armstrong as vice president of business development, Brad Hirst as sales and marketing manager, and Mike Christie as technical manager.
David Bleackely has joined Petrotechnics as vice president of sales.
Steve Bullock has been appointed co-chairman of Step Change in Safety, and Alan Johnstone co-chair of the Asset Integrity Steering Group.
Per Wullf will succeed Fredrik Halvorsen as CEO of Seadrill Management Ltd.
Wendy Barnes has joined the BMT Group Ltd. board of directors as a non-executive director.
BMT Asia Pacific Pte Ltd. has appointedAndrew Bridson as business development manager.
John R. Kemp III has announced that he intends to retire as Kosmos Energy's chairman, but will continue to serve in his current capacity until a successor is named.
Produced Water Absorbents has appointedIan Robertson as engineering manager.
Simon Hounsome has joined Flexlife's Aberdeen headquarters as integrity and projects director, and Jon Hawes has joined as senior project manager of the company's on-going Apache contracts.
Alderley Process Technologies has hiredAndrew Palmer as regional sales director for produced water treatment for the Middle East region.
Seatronics do Brazil has appointedThiago Montanari as sales manager.
Devin International has promotedAndrew Riojas to location supervisor and will oversee the day-to-day operations at the Lafayette, Louisiana, office.
Riojas
Foster Marketing has appointedLaurel Hess as an account executive and Julie Welch as a public relations account executive.
Hess
Welch
Bibby Offshore has appointedGraeme Wood as offshore support services director.
Archer's board of directors has appointedDavid King as CEO and has elected John Reynolds as chairman.
Tim Brown has joined UniversalPegasus International as senior vice president, business development.
BG Group has appointedSimon Lowth as CFO and an executive director.
Itera Oil and Gas Co. has appointedAlexander Popov as director general.
Greene's Energy Group has namedTracy Cummins director of business development within the rental and products business unit.
Cummins
James A. Watson has joined ABS as president and COO of the Americas division.
Pellerin Energy Group has namedScott Pellerin operations manager of its water solutions business unit.
Dana Gas has appointedPatrick Allman-Ward as CEO.
LUX Assure has appointedCharles Cruickshank as CEO.
Mario Azar has been appointed CEO of the solutions business unit in the oil and gas division of Siemens' Energy Sector.
Badger Explorer ASA has appointedSteinar Bakke as CEO.
Spectraseis has appointedTodd Chuckry as CEO.
Nexans has appointedArnaud Poupart-Lafarge as COO.
Gazprom's board of directors has electedViktor Zubkov as chairman and Alexey Miller as deputy chairman.
Jay Hollingsworth has joined Energistics as chief technology officer.
Capt. Thomas Sparks has assumed duties as the federal on-scene coordinator for the Gulf Coast Incident Management Team from Capt. Duke Walker.
Trouvay & Cauvin UK has promotedJon Mason to external sales product manager, covering Scotland and central and northern England.
RSC Bio Solutions has appointedMark Miller as executive vice president of sales.
Miller
Tyler Burger has joined the PMI Industries mechanical engineering team. Al Schiazza has joined the company as senior project engineer.
Independent Risk Management Systems B.V. has appointedDennis Zaal and Marco Noorlander as project managers, Sander Everstein as engineering manager, and Kate Fath and Marie Goddard as engineers.
SPIR STAR Ltd. has hiredCarolina Sanchez and Keith Tierney as sales representatives.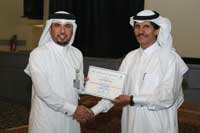 Mubarak Awaida Al-Hajri (right), operations manager-offshore fields for Qatar Petroleum, presents the certificates of appreciation and gifts to the awardees at its annual awards ceremony. Mubarak serves as the Advisory Board Chairman of PennWell's Offshore Middle East Conference & Exhibition.
Company news
Delta Rigging & Tools has acquired Holloway Wire Rope, a supplier of wire rope, below-the-hook lifting devices and rigging supplies headquartered in Tulsa, Oklahoma.
McDermott and Ocean Installer have reached a mutual agreement to dissolve the interim North Sea project-specific alliance the two companies entered into in December 2012. Opportunities under the alliance have not materialized and in recent months it has become apparent that the long-term strategic aims of both companies are not aligned.
Niche Products has created a new division named Niche Products Australia with manufacturing in Perth and storage in Darwin.
Palfinger Marine has received ISO 14001 certification.
BassDrill Ltd. has changed its name to Atlantica Tender Drilling Ltd.
BMT Reliability Consultants has received OHSAS 18001 and ISO 14001 certifications.
Glacier Energy Services' offshore division has opened its first international base in Singapore.
James Young has establishedEnergy Service Partners, an oilfield service company specializing in wireline pressure control equipment.
Oil Consultants Ltd., a recruitment agency for the oil and gas industry, was presented with the Queen's Award for Enterprise: International Trade in recognition of its achievements in exports over the past three years.
GE Oil & Gas says it will establish its new global headquarters in London. The global headquarters for GE Oil & Gas Turbomachinery Products & Services will remain in Florence, Italy.
Expro has entered into a strategic sales representative agreement in the Asian and Australian markets, through its subsidiary Expro Meters Inc. Under the terms of the agreement, KROHNE Australia Pty Ltd. will act as a reseller of Expro Meters' sonar based flow monitoring systems for upstream and midstream oil and gas applications.
ALS has entered into an agreement to acquire Reservoir Group for $533 million.
Halliburton has completed acquisition of the assets of Optiphase Inc., a provider of interferometric fiber optic sensing solutions including distributed acoustic sensing interrogation systems.
QTEC has launched a new regulatory compliance service for the US market in response to the heightened environmental focus on operations in the Gulf of Mexico. The service aims to ensure clients' drilling activities meet current and proposed legislation; that contamination, spills and other more serious incidents are prevented; and that the waste streams from worksites are suitably contained.
Acteon has completed the acquisition of J2 Engineering Services Ltd.
Clariant will open a new Center of Excellence lab for its oil services business in Kuala Lumpur, Malaysia.
Sagentia Group plc has acquired OTM Consulting Ltd., an international technology management consultancy.
FloaTEC has received ISO 9001-2008 certification for project management and engineering.
Offshore chemical engineering companyAubin has launched a new integrity management and subsea division.
Badger Explorer ASA has sold 70% of its shares in its subsidiary Calidus Engineering Ltd. for £936,335 ($1.4 million) to Severn Glocon Group plc. Under the agreement, Severn Glocon will acquire another 15% of the shares in 2015 and the remaining 15% in 2016 on an earn-out model.
The board of directors ofNoble Corp. has approved changing the place of incorporation of the publicly traded parent of the Noble group of companies from Switzerland to the UK. The company's shareholders will be asked to vote to approve the proposed change.
Caterpillar Inc. has signed a definitive agreement to acquire Johan Walter Berg AB. Headquartered in Öckerö Islands, Sweden, Berg has designed and manufactured heavy-duty marine thrusters and controllable pitch propellers since 1929.
Herkules has acquired Norwegian headquartered oilfield technology specialist Petroleum Technology Co.