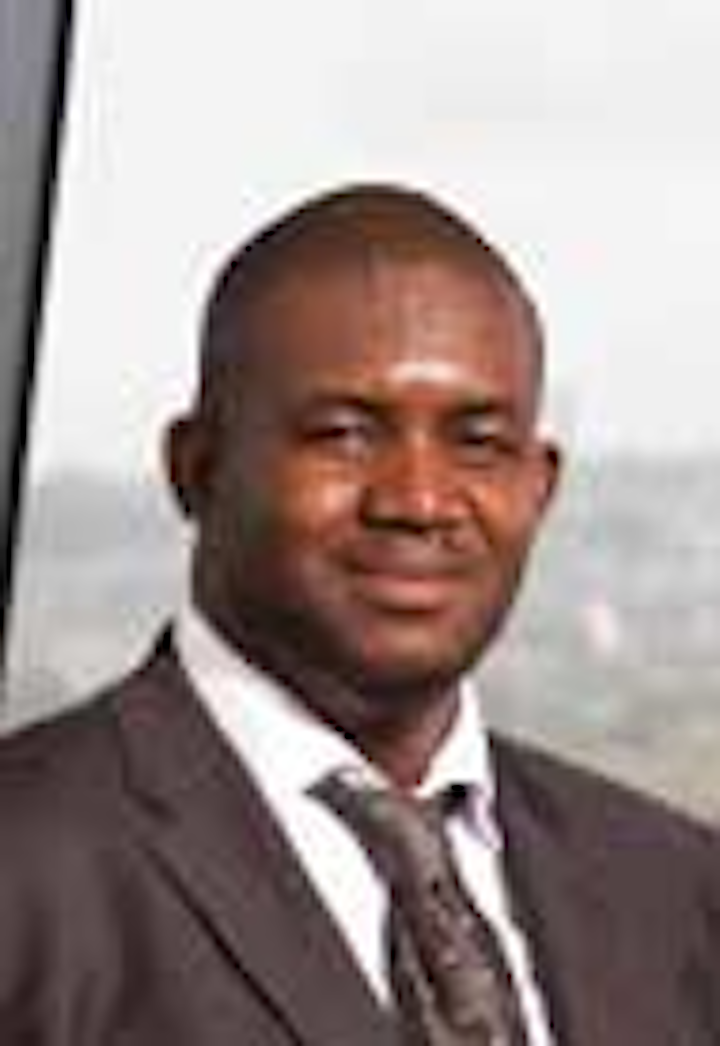 RWE Dea Egypt has appointedMaximillian Fellner as general manager. He succeeds Dirk Warzecha, who was appointed as a member of the board of management of RWE Dea AG and will relocate to the corporate headquarters in Hamburg. Thomas Hanking has been appointed general manager for the Suez Oil Co., the joint venture of RWE Dea and the Egyptian General Petroleum Co.
Fellner
Hanking
Keppel Offshore & Marine Ltd. has appointedMichael Chia as managing director (marine), Wong Kok Seng as managing director (offshore), Chor How Jat as managing director of Keppel Shipyard, Chow Yew Yuen as chairman of Keppel Singmarine, and Toh Ko Lin as chairman of Keppel Philippines Marine Inc., Keppel Batangas Shipyard, and Keppel Subic Shipyard Inc.
Jee Ltd. has appointedAndrea Haywood and Jenny Matthew to its board of directors.
Nicki Bourne has joined SLR Consulting as a principal.
Eric Levitt has joined Bluefin Robotics as sales director for commercial and international markets.
Variable Bore Rams has namedBrandon Leger operations coordinator – quality control.
Leger
Sky Petroleum has appointedJaloul Ayed to its Advisory Board.
The Energy Industries Council has appointedPaul Mitchell as chairman of its board. He has served on the board of the UK trade association for two years. Mike Rolls, director of Business Development, Sustainability and Government Affairs at Siemens UK Energy Sector, is retiring from the position, having served since May 2009.
Phyllis Saathoff has joined Port of Houston Authority as managing director of corporate projects.
Atlas has appointedKevin Short as director of sales.
Danny Hall has been promoted to vice president, strategic business development, for Crowley's logistics team, and David Higgs has been promoted to vice president, project logistics and global freight management.
Devin International has namedDonald Bearb as assets and maintenance manager.
Bearb
Alfie Cheyne, chief executive of ACE Winches, has been named Global Director of the Year 2012 by the Institute of Directors at the UK Finals.
John Wilson has resigned from Badger Explorer ASA's board of directors.
Alexey Davydov has been appointed as director general of Gazprom Geologorazvedka.
Dr. Alice P. Gast has been elected to Chevron's board of directors and will serve on the company's Audit Committee.
Jeff Schrull, managing director of Rialto Energy, will step down in 2013.
Seadrill Management has appointedFredrik Halvorsen as CEO. He succeeds Alf C. Thorkildsen, who will remain on the board of North Atlantic Drilling Ltd., a majority owned subsidiary of Seadrill.
Michael Kearns has returned to the National Ocean Industries Association as vice president for government relations.
COSCO Corp. has appointedMa Hong Han as CFO, alternate director to Ma Zhi Hong, and a member of the Enterprise Risk Management Committee.
Flare Industries has appointedBen Smith as vice president and CFO.
Captain Alex Sweeney has joined Crowley's solutions group as vice president, project operations.
Survival Craft Inspectorate has namedAlasdair MacIntyre global head of marine safety, and Tio Devaney country manager for the Americas.
Blue Water Shipping has appointedKim Hedegaard Sørensen as managing director.
Transocean Ltd. has namedIhab Toma executive vice president, chief of staff.
Clariant Oil Services has appointedMichael Brauchle as business development manager for Europe and CIS.
Parker Drilling has appointedGary Rich as president and CEO.
UTEC has appointedSean Halpin as global AUV manager and US geophysical manager.
Halpin
Horton Wison Deepwater has appointedGregory Navarre as president and a member of the board of directors.
Jim Wagner has been appointed technical support manager for Heating Cable Systems.
Champion Technologies has namedAngela Tosh as Eastern Hemisphere marketing manager, and Gary Smith as plant manager for the Aberdeen manufacturing facility.
McDermott has appointedWilliam H. Schumann III to its board of directors.
IHS has appointedStephanie Buscemi as senior vice president and chief marketing officer.
African Petroleum has namedJens Pace as COO.
Halliburton has appointedJeff Miller as COO and executive vice president.
Mirmorax has appointedErlend Blanchard as business unit manager, Svein Torkelsen as technical product manager, Snorre Løge as an R&D engineer, Malene H. Sørensen as marketing project manager, and Anna Trishkina as finance and administration assistant.
The Society of Petroleum Engineers Aberdeen section has appointedAnthony Onukwu as chairman.
Onukwu
Audubon has promotedMark Roberts to executive vice president of operations for Audubon Engineering.
Ronnie Allen has been promoted to sales representative of Spir Star.
Allen
Claxton Engineering has appointedRichard Jenkins as vice president of operations.
Greene's Energy Group has namedDoyle Boutwell as manager, technology and business development – rental and products.
Boutwell
Dr. Chris Fowler has been elected president of the newly formed NACE Institute.
Sigma Offshore has appointedBob Coates as COO.
Nat Usher has joined Tesla Offshore LLC as director of geosciences.
Company news
Aker Solutions has established a subsea lifecycle service base in Labuan, Malaysia. The facility covers 13,680 sq m (147,250 sq ft) with a 1,296-sq m (13,950-sq ft) workshop that has a 75-metric ton (83-ton) overhead crane and pressure testing capabilities of up to 15,000 psi (1,034 bar).
BMT Scientific Marine Services has obtained certification in the ISO 14001:2004 environmental management and OHSAS 18001:2007 occupational health and safety standards.
Tiger Offshore Rentals has added DNV 2.7-1 cargo baskets and waste and recycling containers with sealed lids to its product offering. The cargo baskets are designed for dynamic lifting in sizes up to 76 ft (23 m), while the containers are designed for the transfer of non-hazardous waste.
Tetra Tech has acquired coastal and oceanographic consulting firm Applied Science Consultoria Ltda. (ASA Brazil) based in Sao Paulo, Brazil.
Reflex Marine has launched its latest accredited service center in Canada. Nord Marine Services Ltd. has been appointed to operate the new center in Mount Pearl, Newfoundland.
Ecolab Inc. has agreed to acquire Champion Technologies and its related company Corsicana Technologies in a transaction valued at approximately $2.2 billion. Ecolab will pay about $1.7 billion in cash and issue about 8 million shares of common stock, subject to certain adjustments at and after closing. The transaction is expected to close by the end of 2012.
Serimax has signed a three-year frame agreement to assist Technip's UK spoolbase in northeast Scotland. The scope of work comprises specialist welding services, pipe management, pipe handling, welding equipment, pipe inspection, field joint coating, hydro testing, and general fabrication services.
Trelleborg has opened a new marine hose facility in Brazil. The plant, in Santana de Parnaiba near São Paulo, covers 15,000 sq m (161,458 sq ft) and will be shared with Trelleborg's printing solutions.
SBM Offshore has signed an agreement with CompactGTL to cooperate exclusively on offshore projects. CompactGTL's gas-to-liquids technology for floating production systems is designed to reduce gas flaring by converting associated gas into synthetic crude oil that can be blended into the produced crude.
Ashtead Technology Offshore has moved into new headquarters in Westhill, Aberdeen, UK. The new facility doubles the company's space and incorporates offices, warehouse, maintenance shops, and a specialized calibration laboratory.
Chevron Corp. has committed $1 million to support the SPE programs dedicated to increasing student participation and advancing energy education.
HitecVision has agreed to sell offshore high-speed communication operator Tampnet to EQT Infrastructure.
Halliburton has opened its new Advanced Perforating Flow Lab in Alvarado, Texas. This new laboratory expands the company's research, development, and testing capabilities to simulate extreme reservoir conditions.
TCO AS and TCO UK has acquired UK firm i-Quip Technology for an undisclosed sum.
Aberdeen-basedPhuel Oil Tools has invested $500,000 in a new operational base in Broussard, Louisiana.
Ranger Offshore has obtained ISO 9001, ISO 14001, OHSAS 18001, and ISO/TS 29001 certifications by Det Norske Veritas.
Ikon Science has opened an office in Calgary, Canada.
Crowley Maritime Corp. has acquired Houston-based, freight forwarding, export packing and logistics company, Jarvis International Freight Inc., and will transition into the company as a new branch of Crowley Logistics.