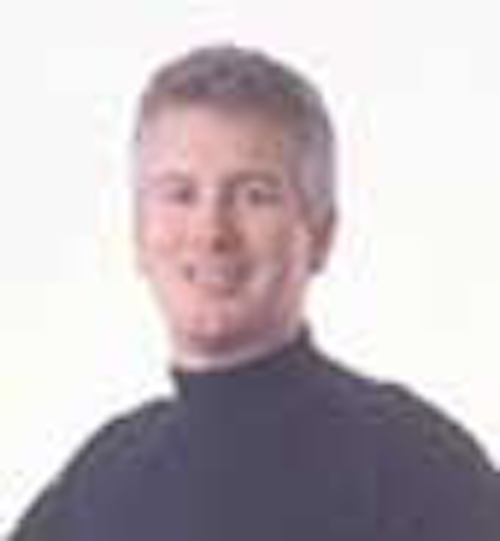 People
TotalFinaElf established a new Upstream Division in Paris, which will be headed byJean-Luc Vermeulen as president. Other appointments include Christopher de Margerie, President of Exploration & Production, and Jean Privey, President of Gas & Power.
W. Dennis Heagney will retire as Executive Vice President and Chief Operating Officer of Transocean Sedco Forex Inc. in June.
Bruce Crager joined ABB Offshore Systems as President.
Krisi Tikka joined ABS as Vice President Engineering, based in London.
Hans Petter Finne,Jorma Eloranta,Finn-Berg Jacobsen, and Aarne Ukkola head the new Kv
Citing health and personal problems,Henri Philippe Reichstul, President of Petroleo Brasileiro SA (Petrobras) resigned as of Dec. 20 and will be replaced by Francisco Gros, President of Brazil's National Economic and Development Bank (BNDES).
Tore Grøttum was appointed Senior Vice President of Finance at Ocean Rig ASA.
Leiv L. Nergaard was appointed President of Hydro's holding companies in Germany.
Senior Vice Presidents of ENSCO International,William S. Chadwick Jr., C. Christopher Gaut, and P. Jeff Sailewere appointed to Office of the President and as Chief Operating Officers. Carl F. Thorne, who formerly held the title of President, will remain Chairman and CEO. Richard A. Wilson, who was formerly Senior Vice President and Chief Operating Officer, will become Executive Vice President and function primarily as a Senior Advisor to the CEO.
Knut Eriksen and Arnt Knudsenwere appointed Senior Vice Presidents and Co-Managers of the Aker Maritime Houston operation.
National Ocean Industries Association welcomesKim Harb as new Director of Government Affairs.
Rod Starr joined A2D Technologies, a petroleum data management service company, as Senior Vice President for Enterprise. David Armitage, founder and former CEO of GeoGraphix, joined the comp-any as CEO.
Following a management buy-out agreement to purchase their respective shareholdings,Richard Hall and Mark Boyd will leave the UWG Group.
The Anadarko Petroleum Corporation Board of Directors electedJohn N. Seitzas CEO.
Vice ChairmanVictor Grijalvawill retire from Schlumberger Limited.
David Royko has been promoted to Vice President of Operations of Zed.i solutions, Inc., a supplier of digital wireless flow meters for natural gas production.
Daniel Weill resigned as Director of the Ocean Drilling Program due to health reasons.
Ventura Hydraulic & Machine Works, Inc. namedKatherine Malzacher Vice President of Sales & Mark-eting, and Karoline Connelly was named Vice President of Systems.
Stuart Murphy was app-ointed Well Services Manager for BJ Services United Kingdom and Well Services Division-Europe & Africa Region.
Roy P. Jacobs was named President of Compression Holdings, Inc., Latin America Division Universal.
Bengt A. Remand Olav Revhaug were elected the new shareholder representatives on the board of Aker Maritime ASA.
BJ Process and Pipeline Services appointedCarl Mook as Base Manager of its operational facility in Dubai, United Arab Emirates.
AnTech Ltd. appointedClair Brown as Development Engi-neer in the Special Engineering Projects department.
John C. Blythe, Senior Vice President and Group Executive for the Engineering and Construction Group of Foster Wheeler Ltd., left the company to pursue other interests.
Contracts
Sonsub contracted with Shell Exploration & Prod- uction Company for ROV/Survey vessel support during the export pipeline and flowline construction of the Na Kika project.
Sonsub contracted with TotalFinaElf E&P USA, Inc. to undertake tasks related to umbilical and flowline installation portions for the Canyon Express subsea field development project.
Sonsubrecently completed offshore activities for Coflexip Stena Offshore Inc.'s Banjo & Seahawk projects in the Gulf of Mexico.
Coflexip Stena Offshore Ltd., a UK entity of the Technip-Coflexip Group, is in charge of a major three-year contract from the Texaco, Amerada Hess, and Talisman Energy alliance to provide diving support vessels and underwater services in the North Sea.
Halliburton and Vanco Energy Company signed an agreement to provide engineering and consulting services in several deepwater regions offshore West Africa.
El Paso Energy Partners, L.P. and Cal Dive International, Inc. signed a letter of intent to form a 50-50 venture to construct, install, and own a deepwater production hub platform and facilities for the Marco Polo discovery at Green Canyon 608 in the Gulf of Mexico.
ABBandAgip Australia contracted for two subsea horizontal trees for the Woollybutt subsea field off Western Australia.
Kenya Pipeline Company Ltd. and NKK contracted to upgrade Kenya's product oil storage facilities and to build a pipeline near Mombasa, Kenya, in the Indian Ocean.
Geodynamic Solutions, Inc. signed an agreement to license Petrolynx software to PGS Geophysical NSA.
Mergers & Acquisitions
Schlumberger Oilfield Services acquired Phoenix Petroleum Services in Inverurie, Scotland.
Cal Dive International acquired 85% of outstanding Canyon Offshore shares, with the remaining 15% to be acquired over the next 3 years.
Thales Group completed acquisition of the Marsat Group of companies in Brazil.
Sensa contracted with Texaco Syngas Inc. to supply a fiber-optic distributed temperature, sensing system to monitor reactor vessel skin temperatures on two reactor vessels.
PanCanadianwill drill the first optional well under Fred Olsen Energy's contract with the Borgny Dolphin.
Companies
Talisman Energy Inc. announced an oil and gas discovery with its fourth exploration well in block 2 C production sharing contract offshore Trinidad.
BHP is scheduled to commence drilling operations during the first quarter of 2002 in the Archer Field, offshore Victoria, Australia, in the Bass Straits.
BJ Services is expanding its presence in West Africa with two new bases in Equatorial Guinea and Gabon.
The Indonesian Ministry of Energy and Mineral Resources awarded TotalFinaElf and Inpex Corp. the Donggala block, north of Makassar Straits.
Coastal Ocean Associates in Canada and Fugro Geos Ltd. in the UK will undertake deepwater measurements off Canada's Atlantic coast.
ASTM, a not-for-profit organization for material, product, systems, and service standards, changed its name to ASTM International.
Correction
The "Tension Capacity" portion of the graphs shown on page 64, in the October issue of Offshore Magazine (contained in Part II: Matching Drilling Tubulars to Needs and Avoiding Overload) should be corrected as follows:
The upper illustration for Tension Capacity should read "3-in. PREM CLASS. 80% Remaining Body Wall (RBW).
The lower illustration for Tension Capacity should list the RBW designation and the vertical line between 7,000 and 18,000 is indicated the same as the chart above, which is incorrect. This line should be moved to the right so it is located in line with the third grid line from zero.