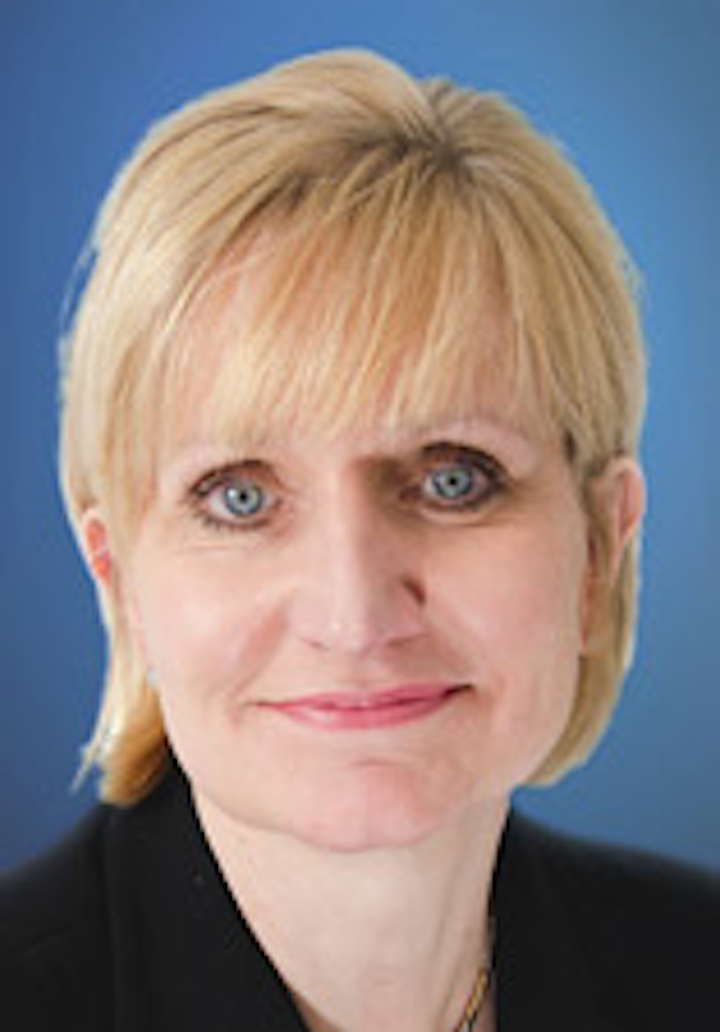 People
Petrobras has electedLuciano Galvão Coutinho as chairman of the board of directors. He succeedsGuido Mantega.Luiz Navarro has been appointed to the company's board. He replacesMárcio Zimmermann.
Chevron Corp. has confirmed thatGeorge L. Kirkland, vice chairman and executive vice president, Upstream, will retire from the company, effective June 15. He will be succeeded by James W. Johnson, as executive vice president, Upstream, effective June 16.
Wood Group Kenny has appointedBob MacDonald as CEO. He succeeds Steve Wayman, who now becomes the company's head of strategy and development.
OMV has appointedRainer Seeleas chairman of the executive board and CEO.
Cliff Chamblee has resigned as executive vice president and COO of Helix Energy Solutions Group. The company has promoted Scotty Sparks to executive vice president - Operations.
Oil & Gas UK has appointedDeirdre Michie as CEO. She succeeds Malcolm Webb, who formally retires on May 31. The association has appointed Craig May, Neil McCulloch, and Richard Minternto its board of directors.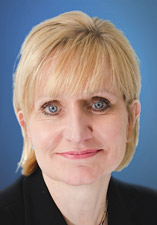 Michie
Statoil has appointed Anders Opedal as COO. The company also has electedRebekka Glasser Herlofsen as the new shareholder representative to its board of directors.
Mario Mehren has been named president of BASF's Oil & Gas division effective July 1, and in this function will be head of its subsidiary Wintershall.
New Zealand Oil & Gas has namedAndrew Jefferies as vice president for Exploration and Production, and Dr. Chris McKeown as general manager, Southeast Asia.
Seafox has selectedMartin Adler as Group CEO. He succeeds Robert Duncan.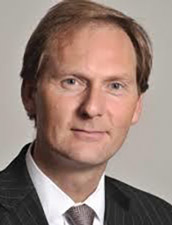 Adler
MODEC has appointedRicky Alan Halland Sateesh Dev as executive managing officers.
Cameron has appointedJustin Rounce to the newly created position of vice president, marketing and chief technology officer.
Bibby Offshore has appointedMike Brown as non-executive chairman of the board, Neale Stewart as COO (Assets and Services), and Stuart Jackson as CFO.
John Browne has been appointed chairman of the DEA supervisory board.
The Society of Petroleum Engineers Aberdeen Section has appointedShankar Bhukya as its new chairman. He succeeds Ross Lowdon, who has stepped down due to re-location to Houston.
Employee representativeBård Lærum has stepped down from the board of Norwegian Energy Co. ASA.
Aker Solutions has namedTore Sjursenas executive vice president for operational improvement and risk management, and Knut Sandvik as head of the company's maintenance, modifications and operations business.
W. Frank Blount has retired from the KBR board of directors.
The Nomination Committee of DONG Energy A/S has nominatedLene Skole and Lynda Armstrong as new members to the company's board of directors.
Total has appointedMike Sangster as senior vice-president, Investor Relations. He succeedsMartin Deffontaines, who has been appointed exploration and production senior vice president for Strategy, Business Development and R&D.
Rotork Controls Inc. has namedHoward Williams as general manager of its Gulf Coast facility in Houston.
Lieutenant CommanderRichard Watson has been appointed as global training manager for National Hyperbaric Centre.
Strategic Marine has appointedJim Fraser and Rob Boersma as business development managers.
Survivex has promotedChris Bews to business development manager.
SOR Controls Group has hiredArthi Gopalan as inside sales engineer to the SOR Middle East regional office in Dubai, United Arab Emirates.
Air Energi has appointedFord Garrardas vice president for Africa.
MPG Pipeline Contractors has selectedMark Denton as project superintendent.
ValvTechnologies Inc. has namedTony Majka as director of engineering.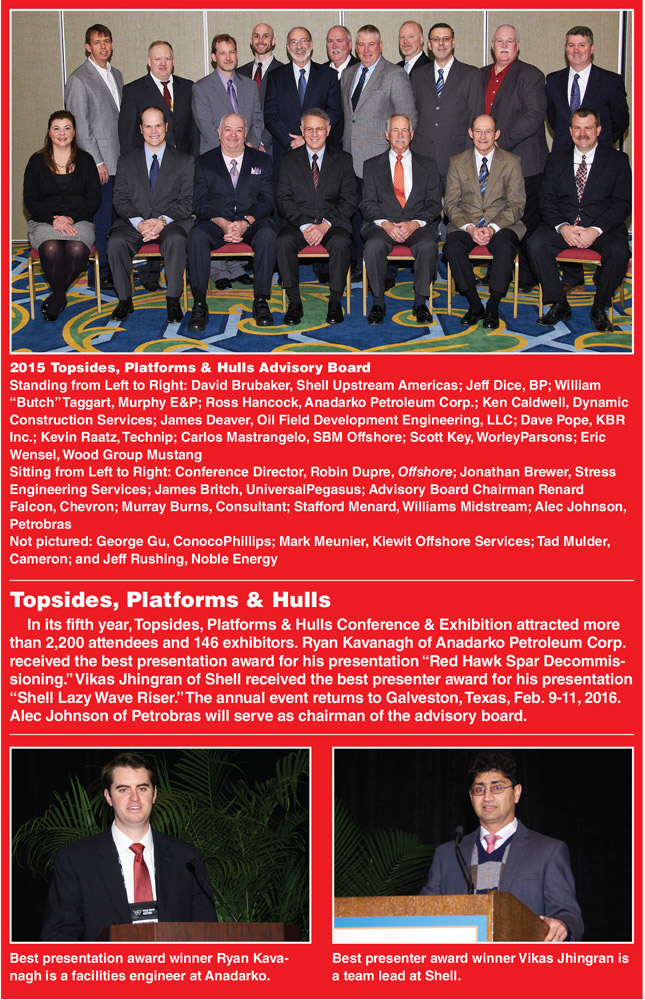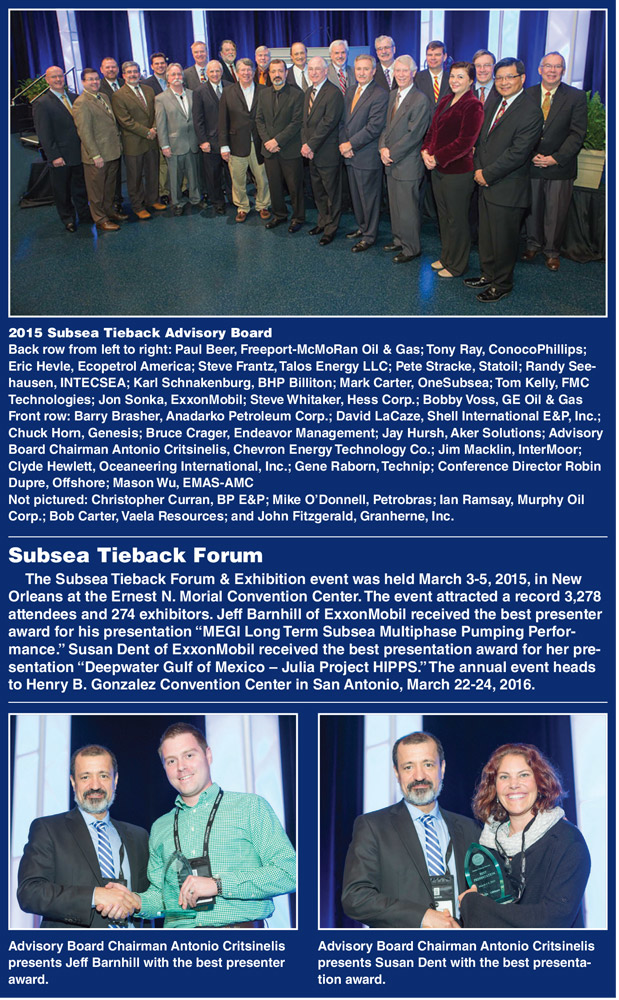 Company News
The shareholders of bothHalliburton and Baker Hughes have approved the proposed merger of the two companies. The next step is regulatory approval. The companies are now responding to "second request" information sought by the US Justice Department in examining the merger for antitrust compliance. Completion of the "second request" step and subsequent regulatory decision on the merger is not expected until the second half of this year.
Lloyd's Register Energy is increasing its structural engineering capabilities to support exploration in Trinidad and Tobago. The company is increasing its asset management capacity for sectors including pipeline integrity management, pressure systems integrity, Turn-A-Round support, and corrosion engineering support. In addition, its technical engineering expertise is being expanded to cover fitness for service, root cause failure analysis, risk-based inspection, and NACE/API inspections.
Fugro has established Fugro Ghana Ltd. in Accra. The company also now has a partnership with Lima Oil Services Ltd. in Accra to ensure that it can comply when the Local Content Policy is extended to other market sectors, including mining, energy, and infrastructure, as expected.
Kongsberg Maritime AS has acquired the remaining 90% of the shares of Germany-based underwater chemical sensors specialist Contros Systems & Solutions GmbH.
BMT Nigel Gee has opened a new office in Southampton, UK.
Frontier International has opened its first office in India.
Bhagwan Marine has launched a subsea division that will offer the market complete end-to-end integrated subsea inspection, maintenance, and repair and construction services.
Halliburton has opened its new Integrated Completions Center in New Iberia, Louisiana.
JDR has expanded into Nigeria by establishing new service and maintenance facilities in Port Harcourt and Lagos in partnership with Royal Niger Emerging Technologies.
Lubbers Logistics Group has opened an operations center in Istanbul, Turkey.
Seatronics Ltd. Abu Dhabi, an Acteon company, has been appointed as a distributor of SBG Systems' products in the Middle East.
DeepWater Buoyancy Inc. has signed an agreement with Waters & David Co. of New Orleans for sales representation of its oil and gas products in the Gulf Coast.
Spartan Solutions has expanded into the US market with an office in Houston.