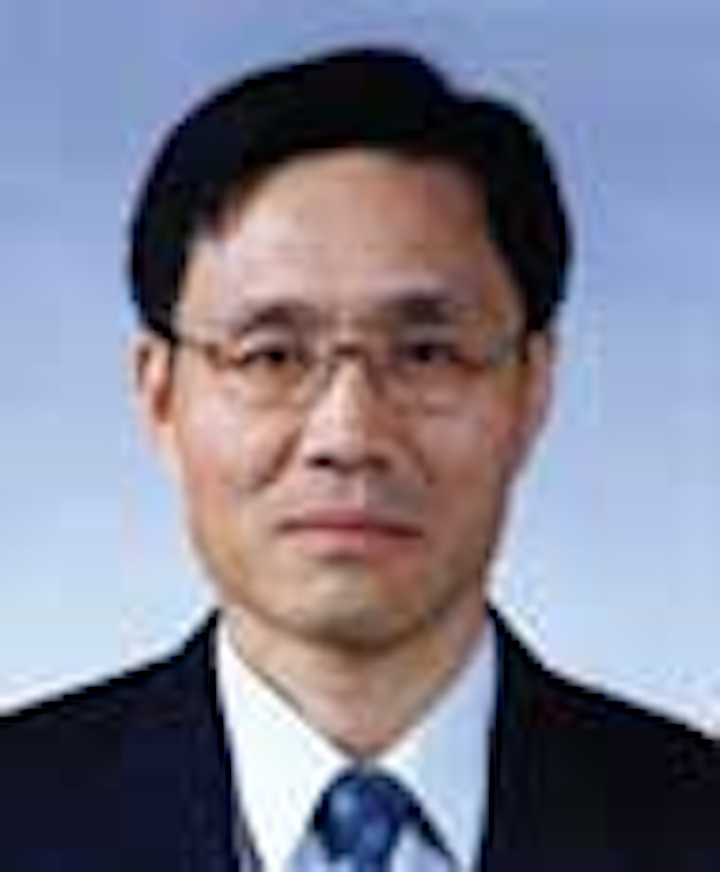 Polarcus has appointedRod Starr as CEO. He succeeds Rolf Ronningen.
AGR has appointedOlav Fjell as chairman of the board of directors.
Electromagnetic Geoservices has appointedBjarte H. Bruheim as CEO.
Secretary of the Interior Sally Jewell has namedAbigail Ross Hopperas the director of the Bureau of Ocean Energy Management.
Trans Adriatic Pipeline AG has hiredIan Bradshaw as managing director. He succeeds Kjetil Tungland.
Hyundai Heavy Industries has promotedPark Jong-bong to senior executive vice president and has appointed him as COO of its Offshore & Engineering Division.
Jong-bong
Tanzanian President Jakaya Kikwete has appointedDr. James Mataragio as director general of the Tanzania Petroleum Development Corp.
Petrobras has appointedJoão Adalberto Elek Jr. as governance, risk management and compliance officer.
Bureau Veritas has appointedMatthieu de Tugny as senior vice president in charge of offshore activities within the Marine & Offshore Operating Group.
Chris Weston has officially assumed the position as CEO of Aggreko. He succeeds Ken Hanna, who has reverted to his previous role as non-executive chairman.
Weston
Roy Buchan has joined Ithaca Energy Inc. as COO.
Randall P. Bergeron, president and CEO of Tesla Offshore, has retired. He will assume the role of executive director. C. D. Schempf Jr. has been named president.
Bergeron
Schempf Jr.
Sterling Energy has appointedMatthew Bowyer as exploration director. He succeeds Dr. Phil Frank.
Jason Steward has joined BMT Nigel Gee as business development manager.
LyondellBasell has appointedBhavesh V. Patel as CEO. He succeeds James L. Gallogly, who announced plans to retire.
Dr. Charles Woodburn has joined Seadrill Ltd.'s board of directors.
In Memoriam
Lawrence Sanford, founder of TAM International, Inc., passed away on Jan. 7, 2015, following a long-term illness. He was 90 years old. He purchased TAM Products Inc. in 1972, and rebranded the company as TAM International Inc. in 1973 to expand the company's market presence and capitalize on global opportunities.
Company News
McDermott International and GE Oil & Gashave launched io oil & gas consulting, a new independent venture for front-end offshore field development.
CGG has confirmed that its new Multi-Physics business line is now up and running within its Acquisition Division. The new Business Line combines all of the company's airborne capabilities with its GravMag business.
Sound Oil has withdrawn its proposed public offer for the entire share capital of UK North Sea specialist Antrim Energy.
ABB UK has signed a memorandum of understanding with Baku Higher Oil School to develop training for oil and gas personnel in Azerbaijan. This aims to give the university access to technology and engineering expertise. ABB aims to raise awareness of local graduates of the benefits of a career in oil and gas control and instrumentation engineering.
Bentley Systems Inc. has acquired C3global, including its web-based Amulet operational analytics software.
Shipdock Amsterdam and Shipdock Harlingen have changed their names to Damen Shiprepair Amsterdam and Damen Shiprepair Harlingen, respectively.
Prospect Flow Solutions has joined Wild Well Controlto serve as its new Advanced Engineering group.
Elite Control Systems has opened its first office in Aberdeen, Scotland.
Palfinger Marine has acquired Norwegian Deck Machinery AS.
Pegasus Vertex Inc. has launched the new DR.DE Lite mobile app for both Android and Apple devices.
Superior Drilling Products Inc. has purchased the exclusive manufacturing, marketing and sales rights and the current inventory of the OrBIT completion drill bit product line from Tenax Energy Solutions.