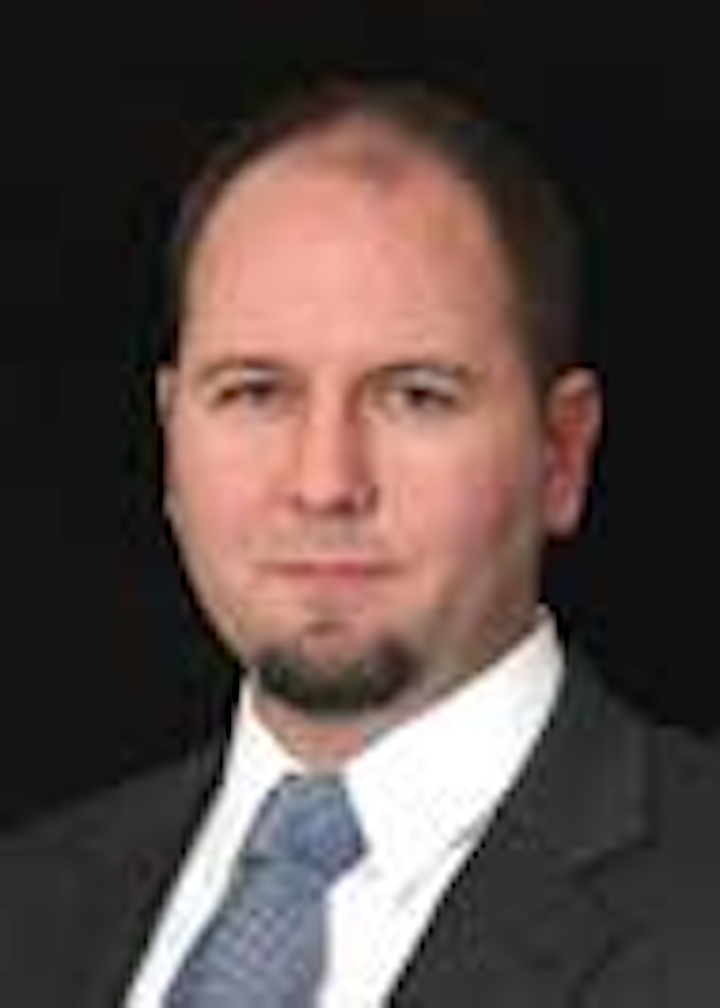 Steven Newman has resigned as president, CEO, and a director of Transocean Ltd. Until a permanent replacement is named, Ian Strachan, chairman of the company's board, will also serve as interim CEO.
Wood Group Mustang has appointedMichele McNichol as CEO. She succeeds Steve Knowles, who has retired from the company.
Oceaneering International has namedRoderick A. Larson as president and COO.
Wood Group PSN has appointedDave Stewart as CEO.
Dave Baker has joined INTECSEA as director of its UK operations.
Garth Johnson, CEO and director of TAG Oil Ltd., and Drew Cadenhead, COO, have submitted their resignations.
Cameron has electedBrent J. Smolik and R. Scott Rowe to its board of directors.
Tesla Offshore has promotedMatt Keith to vice president and geoscience manager.
name
Vladimir Krokha has been named director general of Gazprom Dobycha Shelf Yuzhno-Sakhalinsk.
Krokha
Topaz Energy and Marine has appointedJay Daga as CFO. COO Roy Donaldson has left the company. Geoff Taylor will act as interim COO until a successor is named.
Andy Goldsmith has joined the International Marine Contractors Association as technical adviser marine, with particular responsibilities for dynamic positioning.
Goldsmith
Karyn F. Ovelmen has stepped down as executive vice president and CFO of LyondellBasell.
Penspen has namedWalt Doxford as head of integrity for Europe and Africa.
Energy Ventures has appointedIan Norbury as acting CEO.
ES Platform Holdings has appointedMark Reese as chairman of the board of directors.
Reese
Douglas Sedge has joined Fotech's board of directors as chairman.
Ulstein Design & Solutions has hiredBernt-Aage Ulstein as design manager and Frode Sollid as innovation and development manager.
Michael Taff has resigned as senior vice president and CFO of Flowserve Corp.
Interwell UK has appointedDavid Aitken as managing director. He succeeds Andrew Louden.
Anadarko Petroleum Corp. has electedMark C. McKinley as an independent director of the company. He also was appointed a member of the board's Audit Committee.
ACE Winches has appointedColin Black as chief commercial officer.
Simon Thompson has resigned from the Amec Foster Wheeler board of directors. J. Kent Masters has joined the board as a non-executive director.
2H Offshore, an Acteon company, has appointedPhil Ward as a director in its Aberdeen office.
Bill Herron has joined STATS Group as group technical director and will be responsible for its product development, standardization, and project design requirements for UK, European, Middle East and Far East markets. Doug Krokosz has joined the company as technical director for the USA and Canada.
Charles Czajkowski has joined Tracerco as business manager, and Sarika Pugla has joined as reservoir technology manager.
Songa Offshore SE has electedJohan Kr Mikkelsen to the board of directors. Jon Bjørstad has resigned from his position as director of the company.
Exova has appointedCampbell Ure as general manager of its Edinburgh and new Aberdeen laboratories.
Ure
Richard Jenkins has joined CLS Offshore as delivery director.
MMT has appointedAudun Brandtzæg as managing director for MMT Norway.
LUX Assure has appointedMelanie Reid as its product line manager for its chemical monitoring technology, CoMic.
Mark G. Papa has resigned from EOG Resources' board of directors.
Det norske oljeselskap ASA has appointed Olav Henriksen as senior vice president of projects.
Ashtead Technology has hiredKevin Murray-Taylor as global product sales manager.
Chris Bruijnzeels, senior vice president development of Lundin Petroleum, has stepped down.
FAR Ltd. has appointedGordon Ramsay as executive general manager, business development.
Bureau Veritas has appointedPaillette Palaiologou as marine marketing and sales director within the Marine & Offshore Operating Group.
Swire Oilfield Services has appointedWayne Manning as chief business development officer and Dag Rune Gabrielsen as HR director.
GAC UK has appointedAdrian Henry as offshore manager for the UK and Michael Henderson as branch manager of GAC Aberdeen.
The Sparrows Group has promotedMark Beveridge to European operations director and has recruited Martin Thomson as head of business acquisition and strategic development for Europe and Africa.
Camcon Oil has appointedAbdel Ben Amara as business development manager for the Middle East and North Africa.
Amara
Mirage Machines, an Acteon company, has appointedAdam Polisena as general manager.
David Mair has joined Ferguson Group as group sales and business development director.
London Offshore Consultants has appointedAndrew Pointing to group director, Marine Assurance and Risk. The company has named Alan Clifton as managing director of LOC Norway.
Rajesh Salem has joined RigNet Inc. as vice president, strategy and marketing.
Elite Control Systems has namedJames Eadie as field sales engineer.
Greene's Energy Group has promotedTracy Cummins to vice president of key account management.
Cummins
Vikoma International has appointedPaul Rayner as sales director.
Suretank has hiredAbby Carragher as area sales manager for the Netherlands and Denmark.
Lou Dennis has been named general manager of MacArtney Southeast Operations.
Dennis
Deep Blue Engineering UK Ltd. has appointedDieter Watelle as design engineer.
Wellsite Rental Services LLC has appointedStephen Sheppert as engineering manager.
Sheppert
Faure Herman has appointedDouglas Gray as regional sales manager for offshore applications.
Steve Piotraczk has joined Industrial Scientific as vice president of Americas Sales.
Company News
For the fifth consecutive year,Ensco plc has earned first place for total customer satisfaction in the Oilfield Products & Services Customer Satisfaction Survey, which was conducted by EnergyPoint Research. Ensco led all offshore drilling contractors in the survey by receiving top honors in 10 of 16 categories including total customer satisfaction; health, safety and environment; technology; deepwater drilling; harsh climate applications; shelf wells; horizontal and directional wells; and special applications. The company also rated first in the North Sea, Latin America, and Mexico.
Talisman Energy Inc. shareholders have approved the proposed arrangement under which Repsol S.A. will acquire all of the outstanding shares of Talisman. The completion of the acquisition remains subject to the granting of a final order by the Court of Queen's Bench of Alberta, the receipt of required regulatory approvals, and the satisfaction or waiver of other customary closing conditions. The completion of the transaction is expected in 2Q 2015.
OEG Offshore has acquired Oilfield & Resource Rentals and Offshore Cryogenic Services, both in Perth, Australia.
Element Materials Technology has opened a new materials testing and failure analysis facility in Hengelo, the Netherlands.
Penspen has opened its new Newcastle office to support its asset integrity division.
BMT Asia Pacific has opened its first-ever environmental testing facility in Jakarta, Indonesia. Certified to ISO17025 by Komite Akreditasi Nasional, Indonesia's national accreditation body, the new laboratory will provide technical testing services including noise, ambient air quality, water quality, toxicity, and emissions.
Aqualis ASA has decided to merge the operations of Tristein AS into Aqualis Offshore AS, the group's main Norwegian operational unit.
Intertek has expanded its corrosion testing services facility in Manchester, UK, with a £1.2-million ($1.84-million) investment. Now covering 27,000 sq ft (2,508 sq m) the site has bespoke test rigs to simulate specific environments and issues. The recent upgrade enabled a pilot plant-scale flow loop and full pipe section subsea simulation studies.
Shell Canada Energy has contracted HNZ Group to provide offshore personnel and cargo transportation, medical evacuation services, and search and rescue flights from Halilfax, Nova Scotia. The contract will use two leased Sikorsky S-92 aircraft for offshore personnel, cargo and medevac transport, and a third leased Sikorsky S-92 for dedicated search and rescue operations.
ASD Global has joined Intergraph's SmartPlant Alliance as an alliance technology partner, interfacing ASD's software with Intergraph Smart 3D. ASD Global will develop interfaces between Smart 3D and all its engineering automation software products, including OptiPlant, Pipe Router, and Pipe Support Optimizer.
Vallourec Canada Inc. has announced plans to expand the capacity of its Newfoundland facility.
Kongsberg Maritime has purchased about 5.2 acres for the construction of an 82,980-sq ft (7,710-sq m) office and training facility in St. Rose, Louisiana. Construction is scheduled to begin this spring. The three-story Class A building will be built on about 3 acres; the remaining acreage will be reserved for future expansion. The facility will include a 3,800-sq ft (353-sq m) training center, office space, a project department including a lab for factory acceptance testing, and a large lab area for internal training.
Subsurface consultancyAker Geo has been renamed First Geo.
DNV GL has opened a new office in Nanjing, China.
Deep Casing Tools has established a new regional base in the Jebel Ali Free Zone area in the United Arab Emirates.
San Leon Energy has completed the sale of Island Oil & Gas to Ardilaun Energy.
Acteon has announced the start-up of Clarus Subsea Integrity Inc., a new group company created from 2H Offshore's subsea integrity business segment. Based in Houston, the company's service offerings will include data management, risk based integrity assessment, anomaly management, fitness for service, subsea condition monitoring, key performance indicators, and corrosion analysis.
AVEVA has opened a new office in the Kingdom of Saudi Arabia. It will offer sales and support for all of the company's solutions and services, with particular focus on owner operators, and engineering, procurement, and construction contractors.
Wintershall Noordzee has renewed its offshore contract/hygiene services contract with ESS Support Services Worldwide by three more years.
QIC Inc. has established new offices in Kuala Lumpur and Labuan, Malaysia. The company will initially focus on providing QA/QC inspections on drilling and completion equipment. It plans to increase its Asia/Pacific presence congruent to upstream activity in the region and expects to double its operation by the end of 2016.
Royal IHC has acquired a majority stake in Brastec Technologies.
The MacArtney Underwater Technology Group has opened its fifth dedicated business unit in North America. Located in Jupiter, Florida, MacArtney Southeast Operations will cover a six-state area including Tennessee, North Carolina, South Carolina, Alabama, Georgia, and Florida.
New Industries Inc. has delivered two laboratories and two operational modules to CSA Ocean Sciences Inc. The mobile laboratories, outfitted with oil spill water monitoring equipment, instrumentation, and supplies, are designed to minimize response time for marine environmental operations and enable rapid mobilization to an oil spill incident.