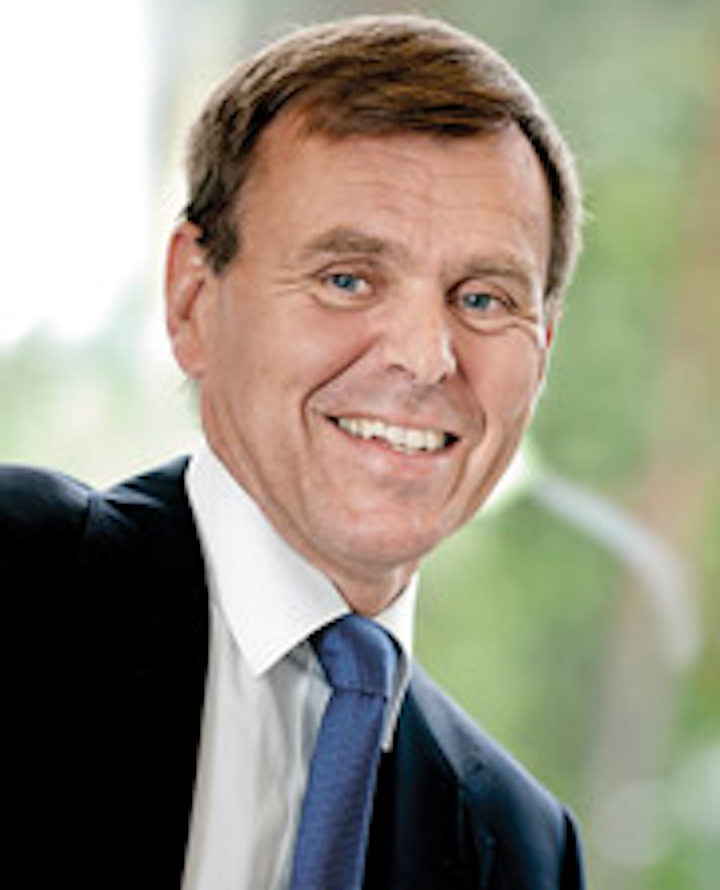 People
DNV GL Group has appointedRemi Eriksen as group president and CEO. He is succeeding Henrik O. Madsen, who is retiring on Aug. 1. The company also has appointed Tor Svensen as group executive vice president.Knut Ørbeck-Nilssen will succeed Svensen as CEO of its Maritime business area.
Svensen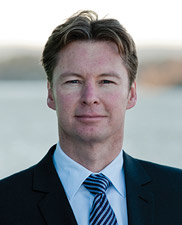 Ørbeck-Nilssen
AFGlobal Corp. has promotedCurtis Samfordto president and CEO. He succeeds Gean Stalcup, who has been named chairman of the board.
Apache Corp. has appointedTimothy J. Sullivanas senior vice president - Operations Support; Thomas E. Voytovich as executive vice president - International and Offshore Region and Exploration and Production Technology; James L. House as senior region vice president - Houston Region; Grady L. Ables as region vice president - Canada Region and president, Apache Canada;Cory L. Loegering as region vice president - UK Region and managing director, Apache North Sea; and Thomas M. Maher as region vice president - Egypt Region and general manager, Apache Egypt.
GDF SUEZ E&P Norge has namedCedric Osterriethas CEO.
Ceona has promotedMark Preece to CEO. He succeeds Steve Preston, who after 40 years in the industry has decided to retire from operational management.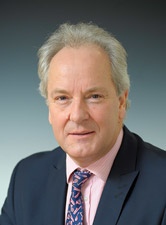 Preece
Afren has appointedDavid Thomas as CFO. Darra Comyn has resigned as group finance director of the company.
Total has appointedLaurent Vivieras president of the Gas division.
Pan Pacific Petroleum has appointedAllan Tattersfield as chairman.
Lloyd's Register'sRichard Sadler has decided to step down as CEO at the end of 2015, after eight years in the role. The Lloyd's Register Group Ltd. board of directors has appointed current CFO, Alastair Marsh, as his successor.
FairfieldNodal has appointedCharles W. Davison Jr. as president and CEO. He succeeds Walter Pharris, who is retiring after 35 years but will continue to serve as chairman of the board of directors.
Statoil has electedØystein Løseth as chairman of the board of directors, and Roy Franklin as deputy chair.
Wang Yilin has resigned from his positions as chairman of the board, chairman of the Nomination Committee, and non-executive director of CNOOC Ltd. The company's board of directors has appointed Yang Hua as chairman of the board and chairman of the Nomination Committee.
Ensco plc has namedPaul Rowsey as non-executive chairman of the board of directors.
Atwood Oceanics Inc. has namedMark W. Smith as senior vice president and CFO.
Henrik Lundinhas joined the TAG Oil Ltd. board of directors.
Transocean Ltd. has appointedMark Mey as executive vice president and CFO. He succeeds Esa Ikaheimonen.
TGS has appointedSven Børre Larsenas CFO.
Doug Oberhelmanhas been elected to ExxonMobil's board of directors.
Stallion Oilfield Holdings has namedDavid C. Mannon as president and CEO and a member of the board of directors.
John Atkinson has retired as International Association of Drilling Contractors regional director-North Sea.
Steve Bertone has joined the Sparrows Group to head up its operations across the Americas.
Seven Group Holdings has electedDavid McEvoy to its board as a non-executive director.
The National Ocean Industries Association has promotedMegan Bel Miller to vice president for Government and Political Affairs. She will lead NOIA's Congressional Relations and Political Action Committee. NOIA also has hired Justin Williams as director of Digital & Public Affairs.
Amec Foster Wheeler has appointedGeorge Hernandez as president, Upstream Business Development.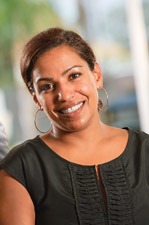 Ancheril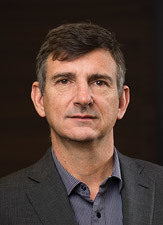 Marcotulli
Ross Philo has joined Energistics as president and CEO.
Xodus Subsea has appointedAmedeo Marcotullias general manager - Americas, and Maria Ancheril as business development manager - Americas.
The International Well Control Forum has hiredDavid Conroy as its first chief technical officer.
Penspen has appointedCarl Mookas executive vice president Asset Management and Asset Integrity and regional director of the Americas; Michael Simmas regional director for its Middle East business;Ahmed Al-Dadah as business development director for Engineering and Project Management; and Na'el Barghouthias director of asset integrity, Middle East and Asia Pacific regions.
Trelleborg Sealing Solutions has promotedDavid Brown as global lead group director oil and gas.
Airbus Helicopters Inc. has namedRobert Bomanas director/site manager for the company's Columbus, Mississippi helicopter assembly plant and operations, John Rothas senior director of government programs, and Terry Eichmanwill lead the Customer Training Center.
Strategic Marine has appointedRob Osbornas general manager for fabrication and engineering.
DIETSWELL has appointedNicolas Chevalier as group business development manager.
Suretank has hiredWilliam Wilsonas sales manager for Norway.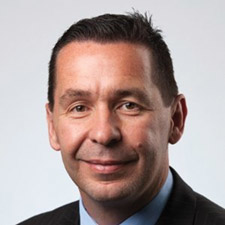 Osborn
Exova has appointedMaurice Walrave as general manager of its Netherlands oil and gas facilities.
Ronnie Grimberg has joined FairfieldNodal as sales manager for Central and South America.
Trelleborg has appointedPaul Welling as regional president for the US.
Ferguson Group has appointedEmile Bado as regional manager, Middle East and North Africa.
Anatoly Sorokinhas been named director general of Gazprom Gazobezopasnost.
Optimus Seventh Generation has namedMark Hutchinson as business development manager, and James Cooke as client manager.
Petroplan has appointedLindsay Sher as regional recruitment manager - Sub-Saharan Africa.
Simon Beswick has joined Teledyne Bowtech Ltd. as general manager.
Gary Thirkettle has joined N-Sea Offshore Ltd. as business development manager.
Elmar has appointedKeith Thomsonas global after sales manager.
Semco Maritime has appointedBrian Donaldsonas business development manager, Colin Stewartas assistant accountant, and Gustav Ferrao as senior systems engineer.
GEODynamics Inc. has promotedNathan G. Clark to senior vice president of perforating and technology and Cameron Kirkpatrick to vice president of US sales.
AEG Power Solutions has hiredKevin Dunnas sales manager - oil, gas, and petrochemical for the USA.
TAM International has appointedColin Graham as Norway country manager.
Peterson has appointedLoek Sakkers as director of projects and Stephen McCrindle as supply chain manager, within its offshore business.
Robert Hunt has joined PMI Industries Inc. as account manager, business development.
Vince Stewart has joined Patterson Tubular Services as director of operations for the facility in Channelview, Texas.
Company News
Emirates National Oil Co. (ENOC) has reached an agreement to acquire the entire share capital of Dragon Oil for £3.7 billion ($5.7 billion). Dragon's board has recommended that its shareholders approve the offer which will be conducted by way of a contractual takeover offer. Assuming ENOC reaches a threshold of 23% of Dragon shares, it plans to de-list the company from the Irish Stock Exchange and the London Stock Exchange.
Apache Corp. has reorganized its operating regions. The new organization includes three super regions. In North America, the company is merging resources into two super regions: the Permian Region and the Houston Region. Apache's Egypt Region, North Sea Region, and Gulf of Mexico Region will form the International and Offshore Region.
Aqualis Offshore has established an office in Aberdeen, Scotland. The company also has been reappointed by United India Insurance Co. to provide marine warranty services to the Oil and Natural Gas Corp. Ltd. offshore India. The operations include review of rig move documentation, issue of certification, and onboard attendance.
FMC Technologies and Technip's 50/50 joint venture, Forsys Subsea, has received all regulatory approvals and is now operational.
J2 Subsea, an Acteon company, has opened a new subsea tooling facility at sister Acteon company, Seatronics', subsea electronics location in Houston. The new facility includes a workshop for tool preparation, servicing, and support. It will provide torque tools, analysers, cutters, manipulators, intensifier panels, grinders, dirty work packs, jetters and more.
Applus RTD has opened an office in Corpus Christi, Texas.
TuboCaribe, Tenaris's production center in Colombia, has opened its new mill in Cartagena-Bolivar.
Penspen has opened an office in Basra, Iraq.
eDrilling has opened eDrilling US Inc. in Houston. The new entity will provide software and services related to its drilling and well performance offerings.
Tendeka has opened a global completions, manufacturing and operations facility in Fort Worth, Texas.
Delmar Systemshas created a new R&D team dedicated to developing innovative mooring and subsea technology.
IRM Systems has opened a new base of operations in Houston.
N-Sea Offshore Ltd.has moved into new, Dragonfly House, Norwich-based premises.
Huisman has opened a new production facility in Navegantes, Santa Catarina state, south Brazil.
Inchcape Shipping Services has expanded its operations in Africa with the opening of new offices in Maputo, Mozambique.
Training groupOPITO has opened a new office in Cyprus, from where it will help the country develop and explore its offshore hydrocarbon resources. The company plans to roll out many of the skills initiatives and tools that it has developed in the UK, working with education, government, and academia in Cyprus to generate awareness of the opportunities in the oil and gas sector; ensuring university education is aligned with specific job roles in oil and gas; and providing training to transfer existing skills among Cypriots to those needed for oil and gas activity.
TheNational Ocean Industries Association has presented SEACOR Marine with the 2015 NOIA Safety in Seas Culture of Safety Award and Safety Practice Award. This is the first time the same company has won both awards in the same year.
Siemens has opened its new oil and gas headquarters in Houston.
OriginOil Inc. has been renamed OriginClear Inc. Its subsidiary, OriginOil Hong Kong, will also be renamedOriginClear Hong Kong Inc.
DNV GL has launched the Singapore Service Centre.
Mitsubishi Heavy Industries Compressor International Corp. has begun operation in the US at its facility in Pearland, Texas. The complex, also known as Pearland Works, currently handles packaging, shipping, storage, service, and maintenance of compressors and mechanical drive steam turbines.
ROVOP has established a Western Hemisphere headquarters and support base in Houston.
Trelleborg's marine systems operation has opened a new American headquarters in Berryville, Virginia. The site houses a 36,000-sq ft (3,345-sq m) manufacturing facility for foam-based marine fenders and buoys and 9,000-sq ft (836-sq m) sales and business development office.
Offshore Independentshas moved to a new office in Rotterdam, the Netherlands.
TheDelmar Systems Pty. Ltd. equipment yard in Karratha, Western Australia, has added a new 170-metric ton (187-ton) spooling unit to support mooring-related operations.
Mokveld Valves BV has opened its new head office in Gouda, the Netherlands.
Intellianhas opened a second R&D center in Seoul's Technology Valley, in conjunction with the relocation of its administrative office from Gangnam.
ClassNK has opened a new exclusive survey office in Cadiz, Spain.
TAM International has opened a new office in Norway.
MinhAnh TechInfo Co. Ltd. /RentATool Vietnam has been named Chukar Waterjet Inc.'s authorized representative for Vietnam and Myanmar.
Cortland Co. has opened a new synthetic fiber testing and fabrication facility in Sugar Land, Texas.
ACE Winches Norge AS has decided to relocate the Dusavik office to Forus, Stavanger.
Tenaris has expanded its service center in Esbjerg, Denmark, with a new pipe yard that has a storage capacity of 14,000 tons.
Logistics groupPeterson and environmental services provider Veolia will invest £1 million ($1.57 million) in a new, purpose-built decommissioning complex in Great Yarmouth on England's east coast. The site, with support funding from NewAnglia LEP, will offer operators in the southern North Sea a full decommissioning service. It will be located on the recently developed Outer Harbour at Great Yarmouth port, allowing topsides, jackets, and subsea equipment to be offloaded for dismantling and recycling.
Unique Group has collaborated with KBA Training Centre based in Singapore to offer a series of health, safety and diving courses in the United Arab Emirates. The courses that will be delivered in are NEBOSH, IOSH, CIEH, IMCA and other bespoke trainings in the offshore marine, diving and safety industries.
GE Marinehas opened its improved Dynamic Positioning Operator (DPO) Training, approved by the Nautical Institute, in its Houston Marine Technical Training Center. The upgraded GE facility meets Class A standards by providing a more realistic training environment - the state-of-the-art visualization system re-creates the view out of the ship navigation bridge. The DP training room has complete maneuvering control and navigation systems. It is designed to operate with two generations of GE's DP systems, where the instructors can rapidly change out between C-Series DP and the company's latest SeaStream DP system.
Flynn Refrigeration is to supply refrigeration and air conditioning products to jackup drilling rigs operated by Egyptian Drilling Co.
Harris CapRock Communication has expanded its offshore global system for mobile communication service to maritime and rig crew members. The service enables roaming, pay-as-you-go voice, text, email, and some data services.