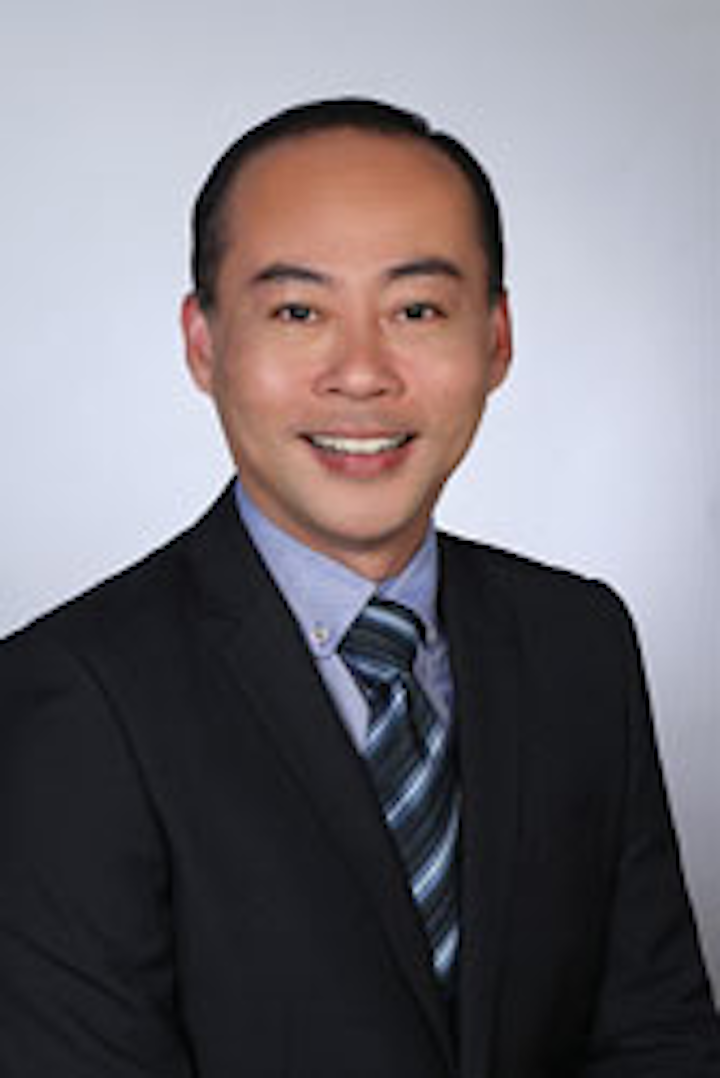 People
The Electromagnetic Geoservices ASA board of directors has appointedChristiaan A. Vermeijdenas CEO.
Kevin Gallagherhas resigned as CEO and managing director of Clough.
Jeremy D. Thigpen, Transocean's president and CEO, has been elected to the company's board of directors.
Ziebel has namedFrancis Neill as CEO.
Anadarko Petroleum Corp. has appointedMitchell W. Ingramas executive vice president, Global LNG.
Wood Group Mustang has promotedKent McAllisterto president, Offshore Business Unit.
Royal Dutch Shell plc has appointedMaarten Wetselaaras Integrated Gas director, effective Jan. 1, 2016.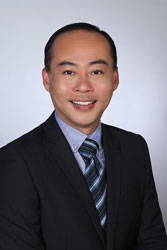 Chik
Le Béon Asia Singapore has appointedEdmund Chik as CEO.
Saudi Total, a joint venture between Zahid Group and Total, has namedHisham Atalla as general manager.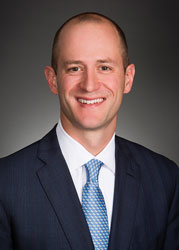 Forth
R. Bradley Forth has joined Northern Offshore as senior vice president and CFO.
KBR has appointedAnn Pickardto its board of directors.
Kongsberg Maritime has appointedDavid Wilson as business manager for the Offshore Production division.
Bjorøy
Sonardyne International Ltd. has namedRobin Bjorøy its new managing director. He succeeds John Ramsden who leaves the position after six years in charge to return to Singapore following a transition period.
Robert E. Beauchamp has resigned from the National Oilwell Varco board of directors. William R. Thomas has been appointed to the company's board of directors
Sir Patrick Brown, chairman of the Oil and Gas Authority, has confirmed the appointment of three non-executive directors to the OGA board: Mary Hardy, Frances Morris-Jones, andRobert Armour.
ACE Winches has appointedRichard Wilson as COO and Hayley Yule as marketing and communications director.
Antony Croston, drilling and wells manager for Wood Group Kenny in the Americas, has received the title of Institution of Mechanical Engineers Fellow.
Exova has hiredPaul Barryas managing director for Europe and a member of its Group Executive Committee.
Forum Subsea Rentals has promotedNicki Nicholls to global business director. Christian Blinkenberg has been appointed global sales and marketing director of the company's Global Services division.
Oilgen has hiredBruce BlancheandRichard Bunt as independent consultants.
Company News
Weatherford International plchas launched itsProduction Optimization Consulting group. Its services integrate cyclical optimization solutions to enable proactive well, reservoir and asset management.
Beach Energy Ltd. and Drillsearch Energy Ltd. have entered into a binding merger implementation agreement whereby Beach has agreed to acquire all of the shares in Drillsearch that it does not already own. In combination, the merger creates an oil and gas company on the ASX, with a market capitalization of approximately $1,169 million. The transaction is subject to the approval of Drillsearch shareholders at a shareholder meeting expected to occur in late January 2016, as well as court approval and other conditions.
Energy Software Intelligence Analytics has acquiredRichmond Energy Partners Ltd.
Global Tubing LLChas delivered its second record-breaking coiled tubing string to the Port of Houston where it awaits transport to the Middle East. The new 2.375-in. (60.325-mm) diameter string weighs more than 136,000 lb (61,700 kg) at a continuous length of more than 30,000 ft (9,144 m).
JDR has expanded its facilities with PD Ports in Hartlepool, UK. The company's presence now includes three adjoining warehouses for manufacture and storage at the port, totaling more than 280,000 sq ft (26,013 sq m). The space will house a new high-capacity horizontal helix lay-up machine to manufacture umbilicals. It also will provide storage for 6,000 metric tons f equipment.
TheTGSGeological Products division has purchased Digital Petrodata LLC.
Sandvikhas opened its South American hub in Rio de Janeiro. The new Sandvik Materials Technology facility consists of a control lines service center, sales hub, and warehouse.
Enihas agreed to sell a 12.5% stake in Saipem toFondo Strategico Italiano(FSI). At the same time, Eni and FSI entered into a shareholders' agreement defining the term of engagement governing the relations between parties as shareholders of Saipem. In addition, Eni acknowledged Saipem's intention to achieve financial independence.
Unique Grouphas acquired Oceanwide Safety at Sea.
Royal IHChas acquired Fraser Hydraulic Power, a designer and builder of equipment for laying subsea cables and umbilicals. FHP, based in Newcastle, northeast England, develops tracked engines and tensioners, cable carousels, and drum handling systems. The company recently opened 28,000-sq ft (8,534-sq m) premises at the Neptune Energy Park in Walker, Newcastle.
Harris CapRock Communicationshas received a contract extension for satellite and remote communications services. The contract includes the transition to Harris CapRock's Advanced VSAT network for three oil production platform sites in the Gulf of Mexico.
Sparrows Groupand Norwegian firm OptiLifthave formed a strategic partnership to deliver robot vision laser technology that aims to improve the up-time of lifting operations. As part of the agreement, Sparrows Group will distribute, install, and maintain the Motion Reporter on behalf of OptiLift.
Following a year-long collaboration betweenSaudi Aramco, Huawei, and King Fahd University of Petroleum and Minerals, the Huawei Oil and Gas Joint Innovation Center has been established at Dhahran Techno Valley.
Verisk Analytics has acquired Infield Systems Ltd. The analyst firm will become part ofWood Mackenzie, which Verisk acquired in March.
Hansen Protection will supply Statoilseveral thousand survival suits for its operations offshore Norway over the next seven years. The agreement carries an optional extension until 2026. The suits will be used at all Statoil's helicopter bases in Norway.
Coretraxhas opened its fifth Middle East base within four years, in the Al Rai area of Kuwait.
Le Béon Manufacturing has opened a new branch in Singapore:Le Béon Asia Singapore.
In Memoriam

Peter Cantu, a PennWell Petroleum Events, exhibit and sponsorship sales manager, passed away on Oct. 26, 2015. He was 49. Peter worked at PennWell for eight years. Survivors include his mother, Olga Perez Cantu; four siblings; nine nieces and nephews; and his beloved dogs, Jack and JJ Cantu. He was a member of Our Lady of Guadalupe Catholic Church in Rosenberg, Texas. His hobbies included playing golf, traveling, hunting in South Texas, participating in the Porsche Car Club, spending time at his property in Kendleton, and supporting his nieces and nephews in their endeavors.