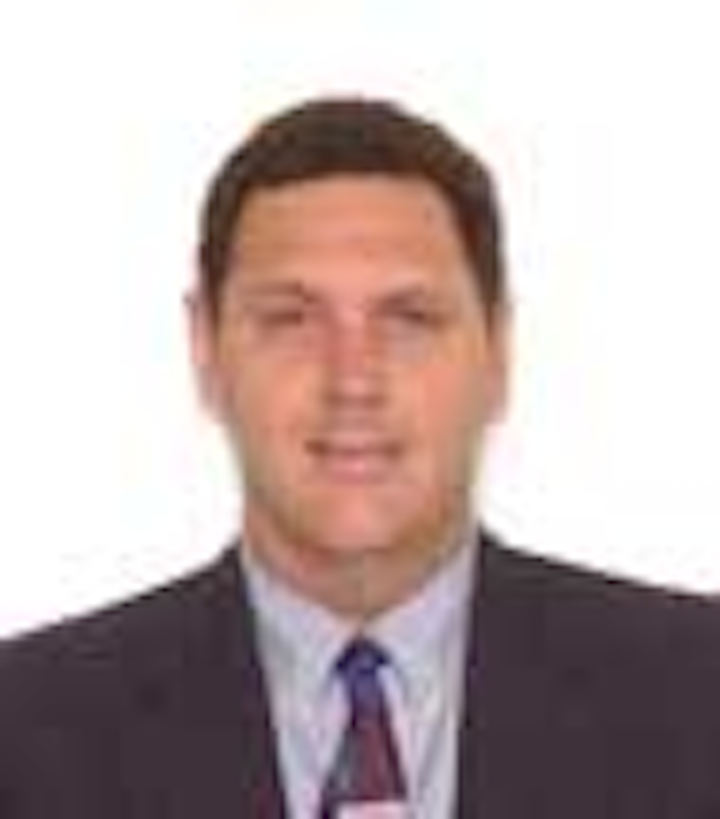 Premier Oil has appointedTony Durrant as CEO.
Peter C. Wallace has resigned from Parker Drilling Co.'s board of directors. He was recently appointed CEO of Gardner Denver.
The Research Partnership to Secure Energy for America (RPSEA) board of directors has appointedJames M. Pappas as acting president. He succeeds Dr. Robert W. Siegfried II.
Pappas
Det norske has appointedKarl Johnny Hersvik as CEO, Gro Gunleiksrud Haatvedt as executive vice president exploration, Øyvind Bratsberg as executive vice president technology and field development, Geir Solli as executive vice president operations, Kjetil Ween as executive vice president drilling and wells, Elke Njaa as executive vice president special projects, Alexander Krane as CFO, Kjetil Kristiansen as executive vice president HR, and Leif Gunnar Hestholm as executive vice president HES&Q.
LLOG Exploration Co. has namedPhilip S. LeJeune as CFO. He succeeds John Newman, who retired from the position after 11 years.
SPIR STAR Ltd. has promotedJoseph B. Derzapf to president and CEO, Jerry Carter to vice president of sales and CCO, and Lars Zeisig to vice president of finance and CFO.
Derzapf
Carter
Zeisig
Occidental Petroleum Corp. has appointedWCW Chiang as executive vice president, Operations; Vicki A. Hollub as president, Occidental Oil and Gas, Americas; Edward A. Lowe as president, Occidental Oil and Gas, International; Marcia Backus as corporate secretary and chief compliance officer; Chris Stavros as executive vice president and CFO; Glenn Vangolen as executive vice president, Business Support; Cynthia Walker as executive vice president, Strategy and Development; Ioannis A. Charalambous as vice president and chief information officer; Ben Figlock as vice president and treasurer; and Jennifer Kirk as vice president and controller.
Jean-Luc Laloë has joined Ceona's Advisory Committee.
Diamond Offshore Drilling has appointedRonald Woll as senior vice president and chief commercial officer.
Norwegian Energy Co. ASA has appointedTommy Sundt as CFO.
Dr. Alan J. Cohen has joined SIGMA³ as chief technology officer and Reservoir Characterization Center of Excellence leader.
The Energy Industries Council has namedAzman Nasir as head of Asia Pacific.
Tullow Guinea Ltd. has appointedGilbert Yevi as country manager for Guinea.
Anand Puthran has joined EFC Group as managing director.
Paradigm Drilling Services has appointedTony Robertson as business development manager for Europe, Scandinavia and West Africa, and Craig Martin as sales manager for the UK, Middle East, and Africa.
The Society of Petroleum Engineers has selected Petrobras CEOGraça Foster as the recipient of the 2014 Distinguished Lifetime Achievement Award.
Gazprom has electedViktor Zubkov as chairman of the board of directors and Alexey Miller as deputy chairman. The company also elected Andrey Akimov, Farit Gazizullin, Timur Kulibaev, Vitaly Markelov, Viktor Martynov, Vladimir Mau, Valery Musin, Andrey Sapelin, and Mikhail Sereda to its board of directors.
The Petroleum Equipment Suppliers Association has appointedLeslie Shockley Beyer as president. She succeeds Sherry Stephens Blanks who is retiring after 35 years with the association.
Beyer
COSCO Corp. (Singapore) Ltd. has appointedLiang Yan Feng as non-independent and non-executive director and a member of the Enterprise Risk Management Committee.
Dan Hampson and Brian Russell of CGG have been awarded Honorary Membership of the Geophysical Society of Houston.
Oilfield Integrity Management Ltd. has hiredJonathan Hall as managing director for the Middle East, North Africa, and Caspian and Dwayne Witter as vice president of the Americas.
Witter
Mark Hayes has joined ProSep as general manager of the manufacturing division.
DNV GL Oil & Gas has appointedTobias Rosenbaum as regional manager in Continental Europe.
Aquatic Engineering & Construction Ltd., an Acteon company, has appointedMartinCharles as regional general manager, Europe, Middle East, and Africa.
Oilgen has hiredTheoSketopoulos as a staff reservoir engineer.
Precision Polymer Engineering has appointedMikePetzolt as regional sales manager for pump and valve applications in the oil and gas industry.
Blackhawk Specialty Tools president and CEOBillyBrown has won the 2014 Energy Services Entrepreneur of the Year at the recent EY Entrepreneur of the Year Award Gala for the Gulf Coast area.
JoachimNessa has joined Omega Completion Technology as business development manager in Norway.
Baker Botts has appointedEdwardSchorr as a partner and AndrewBehrman as a special counsel in the firm's New York office.
Borets has appointedKeith Russell as president of Borets, U.S.; Jeremie Alley as global marketing manager in Houston; Mark Wynot as vice president of operations in Tulsa, Oklahoma; Cheri Vetter as business development manager in Houston; Stan Herl as U.S. sales manager in Oklahoma City; Chad Hamilton as district manager in Kilgore, Texas; and Jim Bacon as senior adviser technical support in Tulsa.
Russell
Alley
Wynot
Exova has appointedStuart Bond as global business development manager, corrosion.
Tekmar Energy has appointedDr. Terry Sheldrake as non-executive technical director and Charlie Sullivan as technical sales manager.
Hydro Group has hiredLynn Rennie as program manager and Ian Walters as engineering manager.
Semco Maritime has appointedLorna Petrie as finance manager and Jim Cooper as general manager, products and technology, wind, oil and gas.
Greene's Energy Group has namedTerryHatcher vice president of human resources.
Circulation Solutions has appointedZacharyGrichor to its corporate sales team in the drilling fluids division.
JustinBurnett, Riley Wilbur, John Lutchko, and Kip Kacking have been selected as recipients of the Marine Technology Society's 2014 ROV Committee Scholarships. Brian Grau, Wesley Ivester, Camille Pagniello, and Nicholas Sopwith have received MTS ROV Committee MATE Center (Marine Advanced Technology Education) Scholarships.
Halliburton has promotedJeff Miller to president.
Integrated Drilling Equipment has appointedJimTerry as CEO.
AMEC has appointedJulianWalker as director of communications.
Claxton Engineering Services, an Acteon company, has appointedMartinJolley as vice president sales and commercial to spearhead its global sales and commercial strategy.
PMI Industries Inc. has promotedPhilZivich to manager, inside sales/customer service.
Company News
Sandvik and Tenaris have signed a new five-year strategic alliance agreement on the exclusive joint supply of corrosion-resistant alloy OCTG materials and technology.
Statoil has opened a new research center for improved oil recovery at Rotvoll in Trondheim, mid-Norway.
Mammoet has opened a new office in São Paulo, Brazil, and it has opened a new crane depot in the Port of Antwerp in Europe.
John Swire and Sons Ltd. (Swire) has announced that Swire Water Systems, a division of Swire Oilfield Services, will be managed as a standalone entity within the Swire portfolio of companies.
80:20 Procurement Services Ltd., a Peterson company, has opened a new facility in Aberdeen, UK.
Black Elk Energy Offshore Operations LLC has entered into a purchase and sale agreement with Renaissance Offshore LLC. Under the agreement, Renaissance will acquire interests in nine fields – seven operated and two non-operated fields – in the Gulf of Mexico.
Antelope Oil Tool & Manufacturing Co. has acquired Advanced Composite Standoff SRL and Advanced Composite Systems SRL.
Wood Group has reached an agreement with Agility Group AS to acquire Agility Projects AS, a Norwegian engineering, procurement, construction management, installation, and commissioning company, for a total consideration of $164 million.
GlobalTubing has achieved API Monogram Licensing for its entire line of coiled tubing products. The API Monogram is a warranty to purchasers that the marked product complies in every aspect with the API product specification in effect at the time of manufacture. It also received API Specification Q1 and ISO 9001:2008 Certificates of Registration for its quality management system.
TESS has established a new service center in Niteroi, just outside Rio de Janeiro.
J2Subsea, an Acteon company, has agreed to represent WeSubsea products in the UK and overseas. WeSubsea manufactures a range of ROV dredge pumps.
Blackhawk Specialty Tools LLC has completed the acquisition of Trinity Tool Rentals LLC, including its wholly owned subsidiary Blake Manufacturing LLC.
Ramboll Oil & Gas has acquired Aberdeen-based oil and gas facilities engineering consultant Altra.
KrisEnergy has completed its acquisition of the share capital of BMP G10, which it will rename KrisEnergy G10 (Thailand).
Oceaneering International Inc. has acquired AIRSIS Inc., a provider of remote asset management software services. The acquisition is expected to enhance the company's current asset tracking service for offshore drilling rigs and vessels engaged in subsea activities.
Vallourec Star received the 2014 Environmental Stewardship and Recycling Award at the Steel Manufacturers Association annual board meeting held in May. The company was recognized for the outstanding results achieved at its newly built water treatment facility that embraces the best practices in water reclamation promoted by the association.
Tekmar Energy Ltd. has appointed Whitman Consulting Group Inc. as commercial services agent for its products and services in the US, Canada, and the Caribbean.
TAM International has received LEED (Leadership in Energy and Environmental Design) Silver certification for the new construction of its manufacturing facility located at 6935 Pinemont Drive in Houston.
Peak Well Systems has relocated its European regional headquarters to a newly constructed office and workshop facility in Aberdeen.
Nylacast has received the Insider's Made in the Midlands "Apprenticeship and Training Award" 2014.
Trelleborg's offshore operation has partnered with oil and gas distributor TidalResources to provide ground support and local supply to the Malaysian market.
TheInternational Well Control Forum says it is investing £200,000 ($339,000) in a new center in Montrose, UK, to enhance training for its assessors and instructors.
Oilennium has doubled the size of its global headquarters in Norfolk, England, and its US office has recently moved along with Petrofac Training Services into new, larger premises in Houston.
ProSep has launched a new manufacturing service for third-party clients at its purpose-built fabrication facility on Clara Road in Houston.
2H Offshore, an Acteon company, has joined an international European consortium comprising nineteen leading industry and research organizations to develop deepwater mining solutions. Over the next four years, the European Commission funded project, known as Blue Mining, is developing seabed mining practices by creating new cost-effective solutions for environmentally friendly mining and processing in challenging and extreme environments. The Blue Mining project aims to unlock the huge potential of raw materials in untapped areas of the oceans.
Private equity firmSilverfleet Capital has agreed to acquire AGR Holdings, the petroleum services division of the AGR Group, for $265 million. The company provides well, HSEQ, reservoir, and field management services to the upstream sector. It also provides rig access management, consultancy manpower, expert software solutions, and tailored training.
Fugro has opened its new facility in the SONILS Oil Service Centre in Luanda, Angola. The facility comprises a building area of 7,000 sq m (75,347 sq ft), and it features a two-story administrative building. Attached to the office building is a warehouse facility of 2,500 sq m (26,910 sq ft) with a 20-ton (18-metric ton) overhead crane and storage space, as well as workshops for equipment testing and maintenance, a dedicated area for subsea equipment and ROV tooling, and a geotechnical laboratory.
Blue Water Energy says it will provide equity investment in Unique Maritime Group (UMG), a specialist in the sale and rental of equipment to support offshore construction and inspection projects. The company plans to use the investment to accelerate growth via additions to its rental fleet and through further acquisitions to expand its services and geographic distribution.
Marine transfer solution specialistReflex Marine has received Lifting Equipment Engineers Association (LEEA) development member status. LEEA is an authoritative representative body for the lifting industry across the globe. Having surpassed the LEEA technical audit, Reflex Marine will benefit from access to the association's training and qualifications, independent auditing and accreditations, as well as its technical advice and representation.
Skanska has renewed two contracts to perform electrical and mechanical maintenance services on offshore platforms for Petrobras in Macae, Brazil.