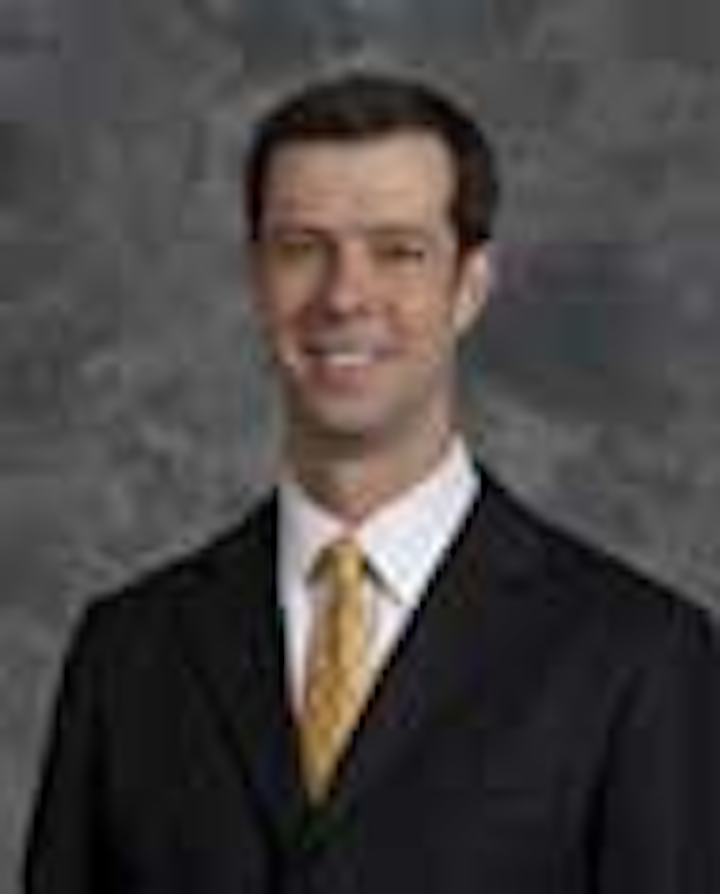 The board of directors of Royal Dutch Shell plc has appointedCharles O. Holliday as chairman with effect from the conclusion of the 2015 Annual General Meeting. He will succeed Jorma Ollila, who will step down from the board after serving as chairman for nine years.
Statoil has hiredPeter Hutton as senior vice president CFO investor relations.
Andy Samuel has been named the first CEO of the Oil & Gas Authority.
DNO ASA has appointedJeroen Regtien as COO. He will be based in Dubai.
Seadrill Ltd. has appointedOrjan Svanevik to the board of directors. He succeeds Carl Erik Steen.
The Society of Naval Architects and Marine Engineers has awarded its highest technical honor, the David W. Taylor Medal for notable achievement in naval architecture or marine engineering, toHoward Fireman, ABS senior vice president, Asset Performance Management.
Rowan Companies plc has appointedStephen M. Butz as executive vice president, CFO, and treasurer. He succeeds Kevin Bartol.
Butz
Deputy Chairman of the BoardTone Bjørnov has resigned from the board of Noreco.
Bahari Resources has appointedDr. Alan Stein to the board as a non-executive director.
Mammoet Germany has appointedJens Krawczynski as managing director.
Colin Griffiths has joined OPITO International as managing director.
Bibby Subsea has hiredRobert Richmond as vessel operations/project manager.
PanAtlantic Exploration has appointedDr. Robert N. Erlich as CEO. He succeeds William T. Drennen III.
Ed S. Jacob III has been elected chairman of the International Association of Drilling Contractors.
Tidewater Inc. has electedRichard D. Paterson to its board of directors.
Ocean Installer has hiredBijan K. Mahapatra to lead the office in Australia.
Ashley Almanza has resigned from Noble Corp.'s board of directors.
Caroline Brown has taken on the role of COO and is responsible for Penspen's global operations across Europe and Africa, the Middle East, Asia/Pacific, and the Americas. Neale Carter has taken on the role of executive vice president, sales and marketing and is responsible for Penspen's global business development, marketing communications, strategy, and planning.
Carter
David Shorey has joined Nanometrics as vice president and general manager of the Oil & Gas Division.
Lloyd's Register Energy has appointedSiri Revelsby as senior vice president, Consulting Services.
The Houston Hispanic Chamber of Commerce has honoredMaximo A. Tejeda, president and CEO of Tejas Tubular Products Inc., with the Male Hispanic Entrepreneur of the Year award.
Chris Beckett, CEO of Pacific Drilling, has been named the EY Entrepreneur of the Year, National Energy, Cleantech and Natural Resources Award winner. He was recognized for creating and operating one of the most successful start-ups in the history of the offshore drilling industry.
Tony Testolini has joined Cartasite as chief revenue officer.
Applus RTD has appointedPhillip Morrison as its new regional director for the US.
Morrison
Kai Preben Sæveland has joined Cubility AS as CFO.
Kongsberg Oil & Gas Technologies has appointedMike Branchflower as global sales manager – Flow Assurance, to assist with the firm's growth and development plans for its LedaFlow multi-phase flow simulator.
London Offshore Consultants has appointedAlex Harrison as group director, Energy Services. Adam Solomons has taken over as managing director of LOC in Australia.
McCrometer has promotedMelissa Aquino to president. Her appointment is part of an executive transition that includes prior president, Kerry McCall, moving into the role of chief flow technology executive.
Drilling Services of America has addedDwayne Doucet as health, safety and environmental director and Todd Whitley as senior technical advisor. Doucet will be responsible for the continuous development and implementation of HSE policies and procedures. He will oversee the company's safety program and maintain a high level of awareness, knowledge, and preparedness while creating a culture that priorities safety. Whitley's responsibilities will include proposal preparations, drafting procedures, technical input during spud meetings, along with pre-job planning and additional technical support. He will also be involved in the company's in-house training program.
Doucet
Whitley
Athens Group has expanded the role of the chief safety officer,Don Shafer, to include not only safety, but also security, health, and environment.
Peter Farthing has joined Ennsub as sales and marketing manager.
Farthing
LUX Assure has appointedScott Rankin as its technical expert for the company's chemical monitoring technology, CoMic.
Katalyst has hiredAngus Craig as vice president, EAME, and leader of its UK operations.
GAC has appointedSteve Gibson as oil and gas business manager, Europe – Global Hub Services.
Gibson
BOURBON has appointedNicolas Malgrain to be executive vice president. He succeeds Laurent Renard, who will retire effective Dec. 31, 2014.
Petersen Stainless Rigging Ltd. has appointedKevin Bell as CEO. He succeeds Norman Bell. The company has named Aries Dijkhuizen as business development manager.
Logan Rentals has namedGlenn Gelder as vice president.
Alloy Metals and Tubes International has hiredSteve Martinez as warehouse operator. He will be responsible for creating an ergonomic intervention plan for the movement of tubular products in all of its warehouses. The company has promoted Denna Gatewood to director of quality assurance. She will be responsible for establishing a corporate quality assurance system that promotes ISO 9001:2008 compliance, as well as implementing industry recognized best practices and establishing an effective quality management system.
Martinez
Gatewood
IRM Systems has hiredFirdaus Hadi as senior engineer, Derek Enhao Lee as engineering consultant, and Saad Wahid as junior engineer.
The 2014-2015 officers for the Lafayette Chapter of the American Association of Drilling Engineers are:Alden Sonnier, president; David Gomez, first vice president and programs committee chairman; Matt Hensgens, second vice president and membership committee chairman; Jarrod Suire, secretary; and Sharon Moore, treasurer, chapter representative and website committee. Board members include: Al Wambsgans, steering committee chairman, national board at large, and director emeritus; Jaime Crosby, steering committee and Louisiana State University liaison; Derrick Daigle, steering committee member and finance committee; Lindsay Longman, steering committee and joint industry committee; Jeffrey Svendson, steering committee member, sporting clays chairman, and Nicholls State scholarship liaison; Rick Voth, steering committee member and scholarships committee chairman; Jay Gallet, steering committee member; Kristy Bonner, arrangements committee chairman, publicity committee chairman, and website committee; Joe Bernard, 5F committee chairman; Rick Farmer, golf committee co-chairman; Tim Mannon, golf committee co-chairman; Sid Breaux, knowledge box; Bryce Percle, University of Louisiana at Lafayette student section liaison; Bruce Jordan, University of Louisiana at Lafayette fluid lab chairman; Doug Keller, director emeritus; and Andre Arceneaux, director emeritus.
Company News
Halliburton Co. has announced plans to acquire Baker Hughes in a stock and cash transaction valued at $34.6 billion. Subject to approvals from each company's stockholders, regulatory approvals and customary closing conditions, the transaction is expected to close in the second half of 2015.
FES International has launched a new specialist business, FES Subsea. Based in Ashington, Northumberland, UK, it will bring new core product lines to the subsea market. The new product range will include: hot stabs, pig launcher and receivers; pull-in heads; suction pile vent hatches; subsea control panels and manifold skids; and valve packages. The company also will provide installation, commissioning, and onsite support services.
GE has opened its $500-million GE Brazil Technology Center in Rio de Janeiro, which will focus on developing advanced subsea oil and gas technology. The center, the company's first in Latin America, will be a hub for the region and is expected to employ as many as 400 researchers.
Wison Offshore & Marine has selected AVEVA Marine software for the engineering, design, and construction of its offshore FSRU projects.
Swire Oilfield Services has expanded its Southeast Asia operations with an extension to its Singapore yard and the opening of new yards in Vietnam and Thailand.
Fosun International Ltd.'s wholly owned subsidiary, Transcendent Resources Ltd., has completed the acquisition of Roc Oil Co. Ltd.
AMEC plc and Foster Wheeler AG have merged to form Amec Foster Wheeler plc. The company designs, delivers, and maintains strategic and complex infrastructure assets across a range of markets. The engineering and project delivery operations will be managed through three geographic business units: Americas; Northern Europe and Commonwealth of Independent States; and Africa, the Middle East, Asia, and Southern Europe.
Royal Boskalis Westminster has acquired a 14.8% interest in Fugro. Boskalis says it wants to enter into a dialogue with Fugro to explore possible options for cooperation, adding that it has no intention to launch a full takeover.
Conductor Installation Services Ltd. has entered into a global master services agreement with Weatherford International.
Exova Group plc has opened a new purpose-built 16,000-sq ft (1,486-sq m) facility in Aberdeen, UK. The new laboratory will provide a range of specialist mechanical and materials testing, as well as comprehensive weld-testing, weld procedures, training, and qualification facilities.
Stress Engineering Services Inc. has acquired Efird Corrosion International Inc., a technical service and research company specializing in corrosion testing and analysis. The acquisition will provide new corrosion management and testing capabilities while enhancing the company's competences within sour gas testing and increasing service offerings related to electrochemical, jet impingement, and high-pressure autoclave testing. Stress Engineering will gain Efird Corrosion's state-of-the-art corrosion laboratory in The Woodlands, Texas.
Tiger Offshore Rentals has acquired OAG East Med Offshore Rentals, making it the only local provider of DNV 2.7-1-certified offshore equipment in Cyprus.
Effective Jan. 1, 2015,MacGregor, will reorganize into seven operative divisions: Auxiliary and Machinery Systems Division, Cargo Handling Division, Offshore Load Handling Division, Offshore Deck Machinery Division, Offshore Mooring and Loading Division, RoRo Division, and Global Lifecycle Support Division.
Katalyst, an E&P subsurface data management firm, has opened its first iGlass data center in Europe. Located near London, the UK datacenter marks the company's third location offering a complete end-to-end solution for subsurface data management.
Marine Contracting has opened an office in Perth, Australia.
Logan International Inc. has consolidated its tool rental operations into a single business: Logan Rentals. Initially, the group will offer fishing and coiled tubing jars for workover activities and drilling jars and its Xciter tool for drilling.
Logan Oil Tools Inc. has purchased certain assets from Smith International Inc. The assets include inventory, and the rights to manufacture and sell HE fishing tools and certain intellectual property including the use of the trade names "Houston Engineers" and "HE." The HE tools are used primarily to free and remove downhole tools and equipment in connection with workover or intervention services.
HB Rentals has opened its new service location in Ciudad del Carmen, Mexico.
Ocean Installer has established an office in Perth, Australia.
Shandong Twin Marine Ltd. has acquired heavy-lift contractor Twin Marine Heavylift AS.
Hoover Container Solutions Pty Ltd. has moved to a larger and newly renovated facility in Perth, Western Australia. The new distribution and service center sits on more than one acre in the Marine Support Complex in Henderson, a suburb of Perth.
ShawCor Ltd.'s Bredero Shaw pipe coating division has received a second contract worth $200 million from BP Exploration (Shah Deniz) Ltd. to provide pipeline coating for the Shah Deniz Stage 2 development project. The contract is scheduled to be executed at the Caspian Pipe Coatings plant in Baku, Azerbaijan. Coating is expected to begin in 2015, with completion planned for October 2015.
Seafox Contractors and Workfox are set to join forces. The planned merger would create what they say would be the world's largest offshore jackup accommodation service vessel and support company, operating in Europe, the Middle East and North Africa, and Asia/Pacific regions. The new entity would operate under the Seafox name, and would employ around 700 personnel.
C-MAR has won a three-year contract from Bourbon Offshore that begins in January 2015 to supply dynamic positioning (DP) assurance services. Its London-based Dynamic Positioning Centre will provide standardized failure mode effect analysis, DP audits and more bespoke DP services, as well as training support. The partnership arrangement will aim to deliver more uniform standards, enhance overall capability, and consolidate the reputation of both organizations.