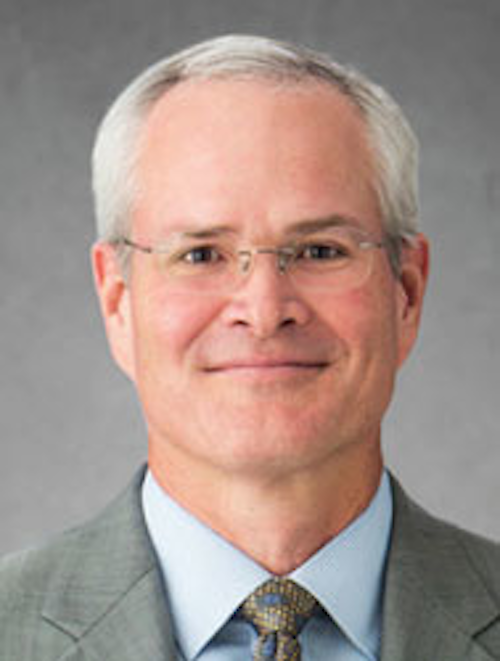 People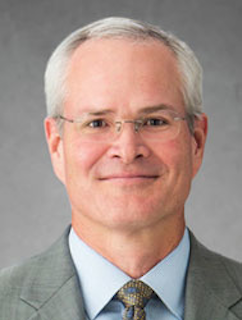 Woods
The Exxon Mobil Corp. board of directors has electedDarren W. Woodsas chairman and CEO. He succeeds Rex W. Tillerson, who has retired after more than 41 years of service. US President-elect Donald Trump plans to nominate Tillerson as secretary of state.
ExxonMobil Production Co. has electedNeil Duffin as president. He succeeds Tom Walters, who has retired after more than 38 years of service. ExxonMobil Development Co. has elected Liam Mallon as president.
The Tap Oil Ltd. board of directors has appointedJames Menzies as executive chairman. He succeeds Doug Bailey.
Sembcorp Group President and CEOTang Kin Feiwill retire on March 31, 2017, after 30 years with the company. He will be succeeded by Neil McGregor, effective April 1, 2017. Tang will remain as adviser and as a non-executive director on the board until May 31, 2017.
Royal Dutch Shell plc has appointedJessica Uhl as CFO. She succeeds Simon Henry.
SBM Offshore has appointedD.H.M. Wood as CFO.
Mark Sopp has joined KBR as CFO. He succeedsBrian Ferraioli, who has retired.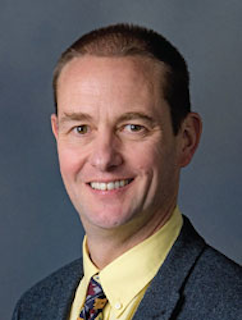 Evans
MMI Engineering has namedDr. John Evans as managing director.
Siemens Corp. has appointedLisa Davis as chair and CEO andJudith Marks as Siemens CEO US.
Charlotte Bishop, remote sensing projects manager, NPA Satellite Mapping, CGG, has been elected as chair of the Geological Remote Sensing Group.
New Zealand Oil & Gas has confirmedAndrew Jefferies as CEO. He has been acting CEO since August. He was previously vice president of Exploration and Production.
Larry Archibald has joined the Woodside board of directors as an independent director, effective Feb. 1, 2017.
Weatherford International plc has appointedChristoph Bausch as executive vice president and CFO. The company also has promoted Frederico Justusto the position of President - Regional Operations. He succeeds Antony J. Branch.
Cluff Natural Resources has appointedMark Lappinas a non-executive director.
Asset Guardian Solutions Ltd. has namedMark Steelas business development manager for the UK.
The Offshore Pollution Liability Association Ltd. has appointedJacquelynn Craw as managing director. She succeeds Niall Scott. OPOL also confirmed the reappointment of its current chairman, Colin Wanne.
Sea Trucks Group has electedTom Ehret, Donald Featherstone, and Henk Vastenholtto its board of directors.
Ian Mortonof FTI and Chad Griffin of FTI Consulting have been appointed as joint liquidators of Xcite Energy Ltd., after the company failed to repay outstanding debts.
Next Geosolutions has appointedEnnio Lucidi as Middle East general manager.
ATR Group has hiredGeorge Byers as divisional manager.
Scomi Group Bhd has appointedZubaidi Harunas the country president for its Malaysia operations and Mastura Mansor as the country president for its Indonesia operations.
The Royal Institution of Naval Architects has electedJohn HatleyPE, vice president, Americas, and director of Market Shaping, Wärtsilä Marine Solutions, as a Fellow of the institution.
The 2017 Louisiana Pipeliners Association officers areMonique Roberts, president, Zedi US; Tim Dronet, vice president, Mott MacDonald; John Mire Jr., secretary, Power Performance; andRick Bucher, sargent at arms, Chet Morrison Contractors. The board of directors are Mark Roberts, past president; Nicky Smith, Allison; Tommy McNulty, Spectra Energy; Forrest Schopp, Kinder Morgan; and Jeremy Smith, Energy Transfer.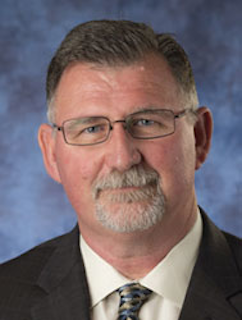 Foster
Viking Oil Tools has appointedMichael Foster as regional manager.
Deepwater Operations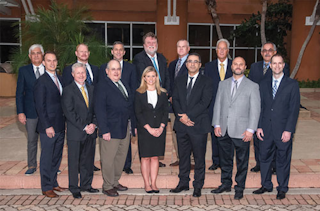 Back row, left to right: Fernando Gama, Petrobras America; Patrick Hogelin, Noble Energy; Richard Loveland, BP; Pete Stracke, Statoil; John Glithero, 3S Services LLC; Mike Lynch, Lynch Consulting; Gerhard Visser, Williams

Front row, left to right: Paul Danos, Danos; Advisory Board Chairman Jeremy Burford, BHP Billiton; Craig Sherer, Chevron North America; Julia Hedderson, FMC Technologies; Amro Hamza, Anadarko Petroleum Corp; Chris Landry, Freeport-McMoRan; David Paganie, PennWell

Not pictured: Rusty Desormeaux, Murphy E&P Co; Raffaello Rapacioli, Eni Petroleum.
The 14th annual Deepwater Operations Conference & Exhibition was held Nov. 8-10, 2016, in Galveston, Texas. Gregory Walz of Anadarko Petroleum Corp. won the best presentation award. His presentation, "Developing Industry Solutions for 20,000 psi Subsea Developments," provided an overview of Anadarko's equipment development efforts as it continues to appraise its Shenandoah discovery in the Gulf of Mexico. This future development will require subsea equipment with working pressure ratings greater than 15,000 psi. The equipment development covers the full swath of activities from drilling and completions through production and interventions. Walz is a senior drilling advisor and is currently coordinating Anadarko's 20ksi technology development.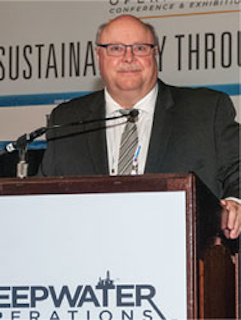 Walz
Emile Boudreaux of Chevron won the best presenter award. His presentation, "Jack St. Malo First Year After Start-Up," highlighted best practices and opportunities during the first year that included the operator's perspective with third-party tiebacks along with planned and unplanned downtime learnings. Boudreaux is an offshore installation manager with 30 years of experience with Chevron and 36 years of total industry experience.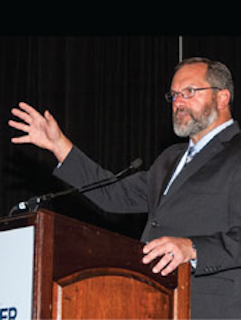 Boudreaux
The annual event returns Nov. 7-9, 2017, at the Moody Gardens Hotel & Convention Center in Galveston, Texas.
Company News
Gulf Tech Inc. has received Center for Offshore Safetyaccreditation as an audit service provider for Safety and Environmental Management Systems audits.
Next Geosolutionshas opened a new 400-sq m (4,305-sq ft) facility in Sharjah's Hamriyah Free Zone and a supporting business development and marketing office in Dubai. The new complex will serve as a base for the company's air diving inspection, repair and maintenance projects offshore the Arabian Peninsula.
Iqarus has launched a new training center in Dyce, Aberdeen, for offshore medics, emergency response teams and people who work in remote and challenging environments.
Akastor ASA has entered into a definitive agreement with the owners of NES Global Talent(NES) to join its Frontica Advantage business with NES. Akastor will become a shareholder in the combined company. The combination creates a global leader in staffing services to the oil and gas industry.
INEOS has opened its new UK headquarters in Knightsbridge, London.
Trendsetter Engineering Inc. has opened the Global Readiness Center in Houston. This facility, strategically located near the George Bush Intercontinental Airport, is dedicated to providing enhanced subsea well control response capabilities to the global market. With about 40,000 sq ft (3,716 sq m) of secure indoor space, the facility is equipped to conduct complete asset integrity management of client owned equipment, including inventory, storage, assembly, maintenance, and testing and logistics support. The facility also includes the necessary office space to facilitate client representatives as well as a training center which can be quickly converted into an onsite emergency operations center.
Caterpillar Oil & Gas has completed the acquisition of Kemper Valve & Fittings Corp.
BP has contracted Turner & Townsend to provide quantity surveying and cost management services across its facilities in Scotland. These include the Sullom Voe Terminal on Shetland and the North Sea Forties pipeline system pipeline and terminals. Turner & Townsend's remit is to deliver improvements in managing spend and value for money in areas such as independent estimating, cost engineering and assurance, quantity surveying, contract and supplier management, risk facilitation, and planning and scheduling.
Advent Internationalhas agreed to acquire a controlling interest in offshore vessel management and support services provider V.Group from OMERS Private Equity(OPE). OPE will continue to invest in V.Group, working with Advent and the management team to support the growth and development of the business. V.Group's management team will retain a minority stake in the company.
Danos' fabrication service line has achieved an important safety milestone: 1 million man-hours without an Occupational Safety and Health Administration (OSHA)-recordable incident. Its fabrication facility in Larose, Louisiana, has been OSHA-recordable incident-free for seven years and the company's facility in Amelia, Louisiana, has been incident-free since opening in 2014.
Offshore oil terminal services providerMarsol Internationalhas opened a new office, Marsol International Abu Dhabi. This is designed to strengthen the company's presence in the UAE region and to increase its capabilities for directly servicing Abu Dhabi-based clients.
NEL has completed an upgrade of its densitometer calibration facility, which it claims will reduce instrument testing turnaround times by 30%. The enhanced capabilities should also help companies that require emergency assistance with calibration and testing. The facility is designed to more accurately simulate real installation conditions, calibrating densitometers at their anticipated production and processing conditions. Its operating pressure range has been extended from 1-151 bar (14.5-2,190 psi), and its operating temperature range runs from 5°C to 100°C (41°F to 212°F). The facility can also maintain temperature consistency at better than +/-0.005°C (31.99°F).
Bibby Offshore has appointed Seatronics Ltd., an Acteon company, as its preferred supplier of subsea rental equipment. The agreement is structured on the provision of marine electronic equipment to Bibby Offshore including ROV, NDT and survey equipment from Seatronics' rental pool, which consists of more than 9,000 assets. The contract has been established for an initial 12-month period with the opportunity for extension.
Akastor ASA has reported that all closing conditions have been fulfilled in its deal to sell Fjords Processing to National Oilwell Varco.
AGR Softwareand Norway-based Netscenario have joined forces to help oil and gas companies create digital processes to improve cost and operational efficiencies. The two software providers have previously collaborated to develop digital solutions for the upstream industry, combining AGR's data management platform, iQx, and Netscenario's 3D visualization platform, GeologiQ.
Gazprom has signed two agreements for scientific and technical cooperation. One, with the Rosatom state nuclear energy corporation, will provide Gazprom with new technologies and innovative products designed to improve efficiency of the company's hydrocarbon exploration, production, transportation, storage, and processing facilities. Both parties also plan to create a mobile laser facility to respond to oil and petroleum product spills, including in the Arctic environment. This will involve developing an electron beam method of insulation coating treatment for steel pipes with a view to increase the mechanical performance and insulation durability. Another Gazprom agreement, with Schneider Electric, envisages cooperation in the development and introduction of smart technologies into hydrocarbon production, transportation and processing, and other areas of innovation, research and technology management.
Mammoet Norway AS andLutelandet Offshore AS (LLOF) have signed a collaboration agreement for cooperation in the areas of heavy lifting, transport, and logistics. Under this agreement, Mammoet will provide LLOF, the organization responsible for developing and operating the offshore supply base on the Norwegian island of Lutelandet, with personnel, equipment, and expertise in the area of heavy lifting and transportation.
Aker Solutions has completed its acquisition of the majority stake of Brazil's C.S.E. Mecânica e Instrumentação Ltda.The company announced plans to acquire a 70% stake of the company in October. The agreement includes an option for Aker Solutions to purchase the remaining 30% of the company three years from now.
Flow control/firefighting system specialistValvitalia has agreed to acquire Nuova Giungas, a manufacturer of monolithic isolation joints for pipelines.