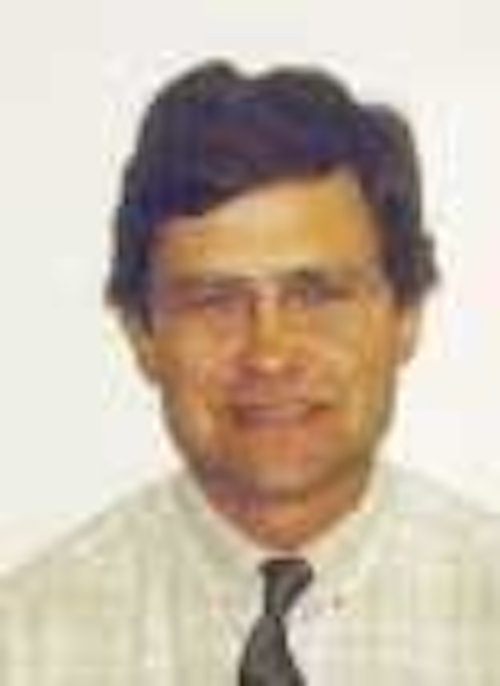 Jaime Kammerzell • Associate Editor
People
ChevronTexaco Corp. has namedAlan R. Prestonvice president of human resources, effective July 1. Preston replaces John Bethancourt,who has been appointed executive vice president of ChevronTexaco technology and services.
Accenture has appointedMary Tolan,group chief executive of resources, to corporate development officer and David Thomlinson,head of the company's resources operating group in Europe, the Middle East, Africa, and Latin America to group chief executive of resources.
ConocoPhillips has reorganized its UK and Norwegian business activities into a single North Sea organization. This will be under the leadership ofHenry McGee,president of the group's Europe and Africa division, with offices in the UK and Norway. Roger Ramshawhas been named vice president of this division.
Steve Harrishas become acting director general of the UK Offshore Operators Association (London), following the recent departure of James May.
UWG Group has promotedMark Hewettto managing director.
John Ray,the original founder of Rigblast, has returned to the company as executive chairman. Richard Ellisbecomes CEO.
Underbalanced drilling specialist Frontier Group has recruitedJan Tayloras technical director.
AnTech has appointedMatthew Knightto well engineering specialist.
Tony Nichollsis the new managing director of maintenance engineering specialist Furmanite.
The Offshore Contractors Association has namedNeil Bruceof Amec as its new chairman. Tadg Slatteryof KBR and Chris Birdof Aker Kværner become vice-chairmen.
Ernst & Young has appointedKenny Hall,Peter Drury,and Colin Pearsonas directors for its Aberdeen office oil and gas sector business.
OPE Inc. has hiredRoy Oelking,as vice president of engineering. Rick Haunis now senior vice president.
The UK Department of Trade and Industry has announced the addition ofJacqui Smith, Mike O'Brien, and Gerry Sutcliffe.Stephen Timmsis the new energy minister, replacing Brian Wilson,who has retired.
Canyon Offshore has appointedKevin Brennanas technical manager for the Americas.
Range Resources Corp. has hiredJeff Venturaas its executive vice president and COO.
ChevronTexaco has named former Enterprise Oil CEOSam Laidlawas its executive vice president of business development.
The Offshore Technology Conference board of directors has electedRod Allan,manager of core expertise for Transocean Offshore Deepwater Drilling Inc. as the 2004-2005 chairman. Bill Luyties,Na Kika project manager for Shell International E&P, is vice chairman.
Fabco Industries Ltd. is forming an alliance with Canadian Shipbuilding and Engineering Ltd. and McNulty Offshore Contractors Ltd. "The combined experience and track record of our new partners will allow us to bid on larger projects and to meet the requirements and high standards in all aspects of the oil and gas industry," said Bob Stevens, Fabco president.
Team Energy Resources Ltd., a subsidiary of UWG Group, has appointedMark Hewettas managing director. The company also has acquired the technology and assets of Hydrodynamic Cutting Servicesand has renamed the new venture, WellCut Inc.
The UK Offshore Operators' Association has appointedPaul DymondMBE, as operations director. Dymond will lead on operational issues, including exploration, brownfields, and decommissioning, for the oil and gas industry trade body and will be based in Aberdeen. He was formerly general manager for BP at the Sullom Voe Oil and Gas Terminal in Shetland.
Companies
Weatherford International Ltd. has installed 225 of its expandable systems in wells around the world. The company installed the 225th in the Niger Delta. Job specifics include the deployment and expansion of 18 joints of 4-in. expandable sand screen in a 6-in. hole to 10,985 ft total depth.
Cotemar SA de CV,an offshore operator of flotels, has appointed Alstomto supply integrated dynamic positioning and power management systems for the Safe Regency and Safe Lancia, which are being upgraded in the Gulf of Mexico.
Duffy & McGovern,suppliers of temporary accommodation cabins, has a new cabin, designed for the US market. The eight-person sleeper exceeds current US regulations for offshore living quarters and incorporates a new linkable system. According to the company, the revised layout of a central corridor with bedrooms off to either side means that cabins can be linked together to form a sealed, continuous accommodation complex or each unit can stand alone as a conventional cabin.
Sonsubhas signed a two year charter for the multi-purpose ROV support vessel Grampian Surveyor – a vessel commissioned by The Craig Group. The Grampian Surveyor is the 17th vessel built by The Craig Group and will be operated by the group's shipping division, North Star. Global Industrieshas awarded Sonsub a 1-year preferred provider agreement for ROV and ROV/DSV services to support Global's projects in the Gulf of Mexico. Sonsub's first project will be to provide touchdown monitoring and ROV intervention support with the HOS Innovator vessel and Triton 27 ROV system.
TheAker Kværnersubsidiary Aker Marine Contractorshas formed a global subsea construction business to be known as CASP(Clough – AMC Subsea Partnership). Aker Marine Contractors of Norway and Clough Ltd. of Australia will equally own the entity.
Wood Groupis creating a new consulting technical services group. The group will comprise JP Kennyfor subsea and pipelines, Frontier Engineering Solutionsfor front end and field development, and Ionik Consultingfor materials and integrity.
Mustang Engineeringand JP Kennyhave completed a contract with Murphy Sabah Oil Co. for feasibility engineering and evaluating multiple dry and wet tree development scenarios for Murphy's deepwater discovery off the coast of Sabah, Malaysia. Furthermore, Wood Group has acquired Dutch engineering company Korndorffer Contracting International. KCI will operate within Wood Group's Engineering & Production Facilities business.
AND Group plchas entered into an exclusive distribution agreement with EVI Audiofor Dynacord PA/GA Safety Systemsfor the Norwegian and British ship and oil and gas sector.
Concept Systems,the oil industry software and IT solutions company, has won a contract to work with BPon next generation technology to increase production from its Valhall field in the Norwegian North Sea. BP has contracted Concept to fast track develop key positioning, QC control, and data management elements of a pioneering 4D seismic reservoir management project for the company's Valhall field in the Norwegian sector of the North Sea.
Alstomhas been awarded an order for a 30-mw GT10C gas turbine in a mechanical drive application offshore. Under the terms of the contract, the GT10C will drive a Dresser-Randcompressor train comprising one Model D16R8BMP and one Model DO8R9SHP compressor. The equipment will be on a fixed platform in the Al Shargi field, offshore Qatar in the Arabian Gulf.
Stolt Offshore Services SAhas awarded BJ Process and Pipeline Services(BJ PPS) a multi-million dollar contract to provide pipeline pre-comm-issioning services on several sections of Shell's new offshore gas gathering system in Nigeria. BJ PPS will provide flooding, cleaning, gauging, hydrotesting, de-watering, air-drying, and nitrogen packing services on the OGGS 32-in. trunkline, 24-in. spurline, and 16-in. spurline.