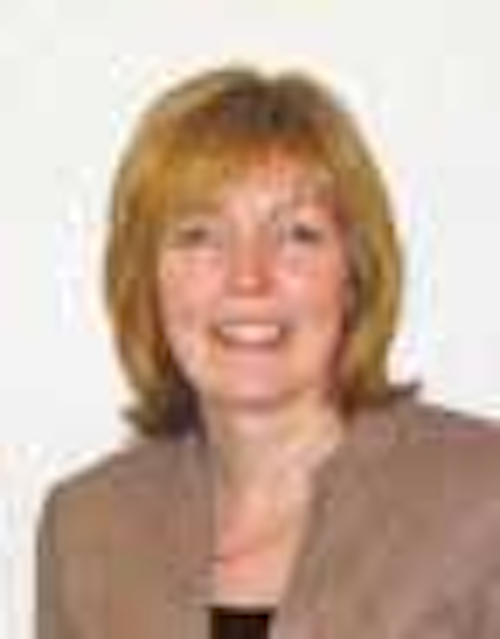 Deanna Johnson • Special Correspondent
People
Oil & Gas Journal has appointed Tim Tobeck vice president and group publisher.
Torch Offshore Inc. has appointed Richard J. (Jere) Shopf as a member of the company's board of directors effective immediately. John Reynolds has resigned from the board of directors. Patrice Chemin has joined the company's management team as the vice president of international business development. Chemin will be located in the company's deepwater office in Houston.
Superior Field Services, a new business unit of Superior Energy Services, has named Pat Bernard vice president and general manager.
BJ Process and Pipeline Services has appointed Martyn Bates to the position of regional business unit manager for USA, Mexico, and Latin America.
Statoil appointed Inge K. Hansen chief executive after Olav Fjell's resignation. The company also elected Jannik Lindbæk as the new chair of the company's board of directors. Eldar Sætre will serve as acting chief financial officer, executive vice president, and member of Statoil's corporate executive committee. The health, safety, and the environment function and the Snøhvit project will report to Hansen.
Following the acquisition of Dolphin Well Services by PSL Group, Ole Grimsmo, Dolphin's former head of operations, has been named wells services operations manager. Tim Eley, formerly with Halliburton, has also joined the company as business development manager.
Training/documentation systems provider Chrysalis Learning (Jersey, UK), recently acquired by Petrofac Facilities Management, has appointed Louise Ferguson as business development director.
Standby vessel operator BUE Viking has appointed Graham Philip as CEO.
Cambridge Energy Research Associates has named Emily Nagle Green CEO.
Bob Lockwood, formerly a partner in PA Consulting, has been appointed managing director for IHS Energy's consulting division. Nick Kamen has been appointed marketing director of the consulting division. Kamen moved from Cap Gemini Ernst & Young, where he was UK marketing director for the technology and consulting division.
Enventure Global Technology has announced Daud Chandra of P.T. Dataco Citra Indonesia, based in Jakarta, will represent Enventure as director of sales and marketing in Indonesia.
ConocoPhillips' board of directors has named Carin Knickel vice president of human resources and member of the company's management committee. Knickel is currently president of the company's specialty business. Tom Knudson, senior vice president since 2001, has elected to retire after 29 years of service.
Parker Drilling has appointed John R. Gass vice president of operations. Gass replaces Thomas L. Wingerter, who recently resigned. Gass has served the company as vice president of corporate business development since April 2000.
Geotrace Technologies Inc. has hired Dr. Rajendra "Raj" K. Shrestha as director of reservoir description services. Raj has over 15 years of experience as an application geophysicist and exploration/ development geophysicist with multinational oil and gas, and service companies such as Unocal, Exxon, RC Squared, and Veritas.
ChevronTexaco Technology Ventures, a unit of ChevronTexaco Corp., has appointed Rick Zalesky vice president of its hydrogen business unit. Zalesky will report to Greg Vesey, president of ChevronTexaco Technology Ventures. Other appointments in the business unit include John Brady to manage infrastructure, Jeffrey Jacobs to manage business development, and Jeff Hedges to manage technology development.
The board of directors of PTT Exploration and Production Public Co. Ltd. has elected Maroot Mrigadat as the company's new president, succeeding Dr. Chitrapongse Kwangsukstith, who will become senior executive vice president, gas business group at PTT Public Co. Ltd.
QuantX Wellbore Instrumentation, a joint venture combining Expro International's permanent monitoring business with Baker Hughes' In-Form product line, has hired James Walker as president and managing director. Walker was formerly group marketing manager for Expro International Group PLC. Jack Angel has been named director of global operations of QuantX. Angel was formerly the director of marketing and engineering for intelligent well systems at Baker.
Bollinger Shipyards Inc. in Lockport, Louisiana, has named Scott Theriot to the newly developed position of vice president for business development.
Companies
Forest Oil Corp. has closed the purchase of the majority of the properties included in its Gulf Coast property acquisition from Unocal.
Kerr-McGee Corp. plans to generate $45 million in savings by reducing its US non-bargaining workforce by 7% to 9%, or 200 to 250 employees, which is expected to save $30 million annually in salaries and benefits.
Oceanor AShas sold its thermography operations to Aker Inspection and Consulting AS. Oceanor personnel providing this service will be transferred to AIC, which will also take over the equipment and technology from Oceanor.
Apache North Sea Ltd. has joined the UK Offshore Operators' Association,the representative body for exploration and production companies on the UK continental shelf.
J. Ray McDermott, S.A., a subsidiary of McDermott International Inc., has completed the sale of Menck GmbHto the UWG Group. The divestiture of Menck has increased J. Ray's liquidity position by $8 million. Menck is an anchoring and foundation specialist based in Germany.
Robertson Research International Ltd., a member of the Fugro Group,has acquired SeiScan GeoData,previously the trading division of Petroscan Ltd.
Almost 1,700 people attended PennWell's Deep Offshore Technology conference in Marseille, France, last month. More than 20 countries were represented and over 100 papers presented.
Chris Barton, vice president and group publisher, PennWell, awarded three presenters with top honors.
Honors were:
Best presentation to Jose Fernando Nicodemos, Petroleo Brasileiro, for his presentation on "Exploitation of Heavy Oil Field in Deepwater – New Concepts"
Best technical content went to R. E. Sandstrom, ExxonMobil, for "Advances in Prediction of VIV on Spar Hulls"
Best young author went to Severine Baudic, SBM IMODCO Inc., for "Past Experience and Present Tools in Designing FPSP Moorings."
Total, which hosted the 2003 event, turned the torch over to BHP Billiton, sponsor of DOT 2004 in New Orleans, Louisiana.