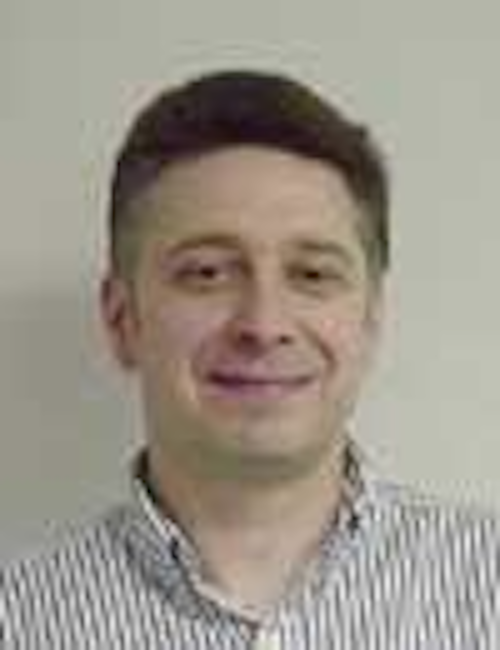 Jaime Kammerzell • Associate Editor
Deepwater Corrosion Services has namedM. Edger Lewisexecutive vice president.
C&C Technologies Inc. has hiredGeorge L. Buhleras a positioning and navigation consultant. Buhler has 23 years of experience working for Amoco and BP's global business units on survey, geodetic, and cartographic issues. The company also has appointed Alejandro "Alex" Acostaas geotechnical division manager. Acosta has 30 years of experience in geotechnical engineering, construction management, and environmental services.
Sonsub Inc. has appointedMassimo "Max" Ferrarisas CEO and Saipem's manager of the Subsea Robotics business line. Additionally, Sonsub has appointed Robert Keithas president, Greg McCavanaghas COO, B.J. Reidas vice president of engineering, and Brian Headas senior assets and procurement manager.
Cambridge Energy Research Associates has namedPeter Jacksondirector for oil industry activity. Based in London, Jackson will lead the company's research into oil and gas productive capacity outside North America.
Ocean Design Inc., a subsea fiber optic and electrical connectivity company, has appointedJohn Blattelas senior vice president of operations reporting to Mike Read,president and CEO. Graeme Leiperis the new vice president of Europe and managing director of Ocean Design Europe Ltd.
El Paso Corp. board of directors has electedDouglas L. Foshee,executive vice president and COO for Halliburton, to serve as president, CEO, and a director of the company, effective Sept. 2, 2003. Ronald L. Kuehn Jr., El Paso's CEO, will continue to serve as chairman of the board.
Transocean Inc. has namedTodd Kulpas vice president and treasurer of Transocean. Kulp joined Transocean in 2001, serving as assistant treasurer, corporate finance, until his promotion to vice president and treasurer. The company has also named Rob Saltielvice president of marketing, reporting to Jean Cahuzac,executive vice president and COO. Brenda Mastersis vice president and controller, replacing Ricardo Rosa,who has been named region manager for the company's Asia and Australia region. In addition, David Tonnelhas been named assistant controller for the company.
OPE Inc. has hiredRoy Oelkingas vice president of engineering and named Rick Haun as senior vice president. Oelking previously held the position of vice president of engineering for McDermott, and he brings 29 years of experience in managing a multifunctional engineering staff in support of worldwide projects.
BG Group has announced thatSir Richard Giordano,non-executive chairman, intends to retire, and that Sir Robert Wilsonis his successor. Giordano will retire from the BG board at the end of 2003, having been chairman of BG since 1994. Wilson's appointment will take effect on Jan. 1, 2004.
Explore Enterprises of Louisiana has added two oil and gas veterans as partners.Cheryl R. Collarinihas been named vice president of engineering and Leon Hirschwill serve as vice president of land. Collarini and Hirsch join CEO William C. Betheaand David McCubbin,president of Explore Enterprises, which formed in January 2003.
Companies
Thales GeoSolutions (Malaysia) Sdn. Bhd. has formed a joint venture with Orogenic Holdings Sdn. Bhd., a Bumiputeracompany serving the petroleum industry in Malaysia. The joint venture will trade under the name Orogenic Thales GeoSolutions Sdn. Bhd.
ABB,a power and automation technology group, has won a two-year contract extension worth $34 million to continue providing Statoilof Norway with support, service, maintenance, spare parts, and modifications at all of its installations.
Bollinger Shipyards Inc. has delivered the 130-ft tug Jane A. Bouchard and the 430-ft, 110,000 bbl class double-hull oil Barge B. No. 225 to Bouchard Coastwise Management Co.
Telenor Satellite Serviceshas signed a contract with Fugro Survey Ltd. of Aberdeen for Sealink maritime high-speed data communications aboard three of the company's survey and research vessels. Under the agreement, Telenor will provide Ku-Band service for two of Fugro's site survey vessels, both operating in the North Sea. Telenor will also install a new combined quick change C- and Ku-Band system aboard a third vessel, operating globally. Ku-Band has the capability of high-speed communications applications at sea including LAN and WAN connectivity, video conferencing, and Internet access, with smaller, less expensive shipboard equipment.
Global subsea contractorSubsea 7will sell diving support vessel Aquamarine to Bibby Line Ltd. Subsea 7 will charter back the vessel for 150 days to fulfill ongoing contracts and is discussing further opportunities with Bibby.
Kværner Process Systemshas relocated from Northampton to Aberdeen, now making the Granite City the home of all Aker Kværnercompanies in the UK. All four divisions – Kværner Process Systems, Aker Kværner Offshore Partner Ltd., Kværner Oilfield Products, and Maritime Hydraulicsare within the Aker Kværner village in Kirkhill Industrial Estate, Dyce.
TheAmerican Society of Mechanical Engineerspetroleum division hosted an interactive deepwater workshop at the Hilton London Metropole Hotel, Sept. 17-19. During "Deepwater: How Do We Get There for Less?" operators and service companies discussed aspects of commercializing deepwater oil and gas fields cost-effectively.
ChevronTexacohas created ChevronTexaco Energy Technology Co. The new company combines ChevronTexaco Exploration and Production Technology Co.and ChevronTexaco Energy Research and Technology Co. to supply upstream and downstream technologies for ChevronTexaco businesses.
Petro-Canada UK Ltd. has acquired a package of assets in one of its core areas in the UK North Sea from Shell UK Ltd. and Esso Exploration and Production UK Ltd.Petro-Canada will acquire Shell's share in the Petro-Canada operated Guillemot West and Northwest producing fields and the Shell share of nearby fallow discoveries in exchange for a cash sum and further equity for Shell in the Shell-operated Goldeneye development. In a simultaneous agreement, Petro-Canada has agreed to acquire the Esso share of the fallow discoveries for a cash sum, with Esso remaining in the Guillemot West/Northwest fields.
Cameron Offshore Systemshas awarded CorrOcean Inc. a $750,000 contract to provide high-accuracy digital subsea SenCorr sand erosion sensor systems. The sensors will be deployed on the subsea trees for a major project offshore Nigeria in 4,000 ft of water. The project will include an FPSO vessel tied to 24 subsea wells. The company also has been awarded a $900,000 contract for the provision of digital subsea SenCorr sand erosion, pressure, and temperature sensor systems. The sensors will be deployed on subsea trees on a development in the Green Canyon area of the US Gulf of Mexico, in over 4,000 ft of water. Delivery of the CorrOcean sensors will begin in September.
PGS Production ASin the British sector of the North Sea, operator of the Ramform Banff FPSO, has awarded Stratos,a provider of remote communications solutions and services, a five-year contract to upgrade and enhance the vessel's telecommunications infrastructure. The contract includes two state-of-the-art stabilized very small aperture terminals, space segment, and fiber optic backhauls to several locations
Tenaris SA,provider of tubular technologies for the oil and gas industry, and materials specialist Sandvik Materials Technologyhave concluded a strategic alliance under which Tenaris becomes the worldwide distributor for Sandvik's, stainless steel downhole production tubing and other high performance oil country tubular goods products.