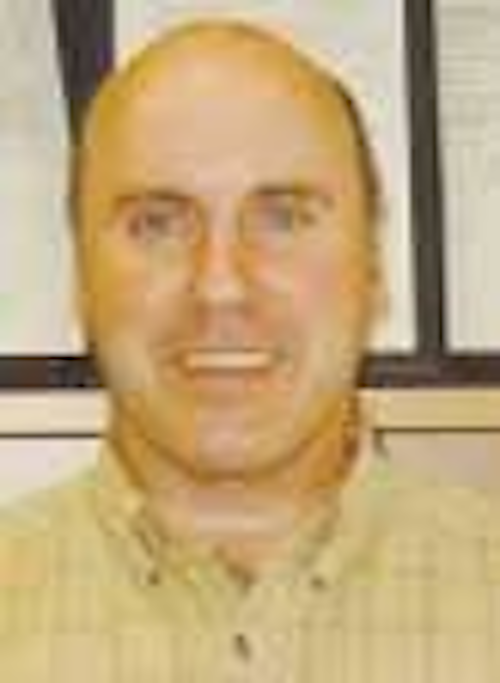 Jaime Kammerzell • Associate Editor
David B. Robson,CEO of Veritas DGC, citing health reasons, intends to step down as CEO when a suitable replacement can be found. A committee appointed by the Veritas board will conduct a candidate search with the assistance of executive search firm Spencer Stuart.
J. Ray McDermott has namedGay Stanley Mayeuxvice president, controller effective Sept. 1. Mayeux has spent most of her 28-year career in financial management positions, primarily with international energy services companies. She will report to Bob Deason,J. Ray's president and COO. John E. ("Jay") Roueche IIIhas joined McDermott International Inc. as director of investor relations and communications. He fills the former role of Mayeux.
Joseph Gocke,formerly the assistant treasurer for Aquila Inc., has joined Weatherford International Ltd. as treasurer.
CGG data processing centers have made the following changes:Finn Foldalis manager of CGG's Oslo processing center, Bruno Virlouvetis manager of CGG's Luanda processing center, Patrick André is manager of CGG's Perth processing center, Atle Aamodtis manager of CGG's Calgary processing center, Steve Raleighis manager of CGG's London processing center, Cato Bolstadis manager of CGG's Houston processing center, Michel Darboussetis vice president of data processing and reservoir services for the Americas region, and Luc Schlumbergeris vice president of multi-client surveys.
Dresser-Rand Co. has promoted three company executives.Bradford W. Dickson,executive vice president for Americas region, will also pursue business opportunities in the company's European region and market and sell new equipment worldwide. Fred Conroy,vice president and general manager of the government business unit, has been named vice president of sales for the US. In addition to his current responsibilities, Conroy will supervise all Dresser-Rand project development managers in the US. Dick Heusinkveld,director of business development for Eurasia, will be repatriated to Canada from the UK as director of sales for the Americas region. In this position, Heusinkveld will provide leadership to increase sales of new equipment in Canada. Both Conroy and Heusinkveld will report to Dickson.
Pioneer Natural Resources Co. has announced that, effective Nov. 1, 2003,Dennis E. Fagerstonewill retire from his position as Pioneer's executive vice president of international operations after 32 years in the industry.
Tenaris SA has electedPaolo Roccato chairman of its board of directors. Rocca, in addition to acting as chairman of the board, will continue in his role as CEO. The board of directors also appointed Lucio Bastianini,vice-chairman of San Faustín NV, as a member of the board.
UWG Group has app-ointedAlan MacKenzieto engineering services busi-ness manager. MacKenzie, who will be based in Nor-wich, UK, joins the company from Baker Oil Tools.
Verdisys Inc., provider of patented lateral drilling oil services and satellite solutions for energy production enhancement, has appointedKevin Baileyas major accounts manager for satellite communications. Bailey most recently was senior account manager, new systems sales, and channel development at Spacenet Inc., provider of satellite-based broadband networking solutions.
Global subsea contractor Subsea 7 has appointedMike Earlamas chartering manager. Earlam joins Subsea 7 after 10 years' employment with the logistics and supply chain management company ASCO plc, where he was European marine manager responsible for the marine fleet with a turnover of £100 million. Previously Earlam held several senior operational and marine management positions at ASCO.
Companies
OPS Group Ltd., provider of qualified specialist personnel to the international oil and gas industry, has acquired Coiltec Ltd., an oil, gas, and pipeline recruitment consultancy based in Great Yarmouth, England.
Aberdeen-based offshore accommodation providerDuffy and McGovernhas secured a NKr17.5 million contract with Norwegian energy company Statoil. Duffy and McGovern will supply an offshore rental accommodation package for use on Statoil's Troll A platform on the Norwegian continental shelf. Duffy and McGovern will also supply accommodation to GlobalSantaFe'sMonitor jackup in Trinidad in a $100,000 deal. Duffy and McGovern will supply two four-person sleeper units on a rental basis for a year as the GlobalSantaFe rig drills off the cost of Trinidad.
A group of international energy project experts have formed a new business venture calledEnergy Resources Consultancy LLC. The organization will offer expert review of project proposals, technology selection, design, financing options, construction, and operations.
Expro Americas Inc., part of oilfield services provider Expro International Group PLC,has opened a new office in Houston to accommodate its growing business in the Gulf of Mexico area.
ASCO,international providers of managed supply chain solutions, has won an integrated logistics contract with Mobil North Sea Ltd., an ExxonMobilsubsidiary. The three-year contract began in August 2003, with operations from ASCO's supply bases in Peterhead and Great Yarmouth.
StatoilInnovation AS, a venture capital company wholly owned by Statoil ASAhas subscribed to a new issue of shares in GasOpticsand become owner of 55% of the company. GasOptics, based in Lund, Sweden, develops instruments, called "gas cameras," which make gases visible.
Under a new agreement betweenGeotrace and Multiwave,Geotrace will provide onboard data processing services on all of Multiwave's fleet of 2D and 3D vessels.
Marathon Oil Corp. will be consolidated into two business units, Northern and Southern, headquartered in Houston. By consolidating production operations in Houston, the company will concentrate operational management and technical expertise in one location.
Shellhas awarded MCS,an engineering services group, a contract in West Africa for the Shell Bonga project. The Shell contract involves the development of a management strategy for the Bonga offloading system, which includes large diameter flexible risers in a wave configuration.
Oceaneering Internationalhas acquired Rotator AS,a designer and manufacturer of subsea control valves, topside control valves, subsea chemical injection valves, and specialty control panels. With annual revenues of $16 million, Rotator will add another dimension to Oceaneering's subsea products segment.
Procurement companyCraig International Supplies Ltd. won a two-year contract with Transocean. The contract, worth $1 million per year to CIS, involves the provision of general oilfield products to the Transocean fleet within the North Europe region. In addition to the standard oilfield consumables, CIS will provide an ad hoc purchasing service covering additional products.
KBR,the engineering and construction subsidiary of Halliburton,has opened an operations support office in northern England to support new business growth in the area. The new office will accommodate an initial team of more than 20 people.
UWG Grouphas acquired MENCK GmbH,the German-based anchoring and foundations specialist, from J. Ray McDermott SA.
The Ocean Survey Report 2004-2008 produced byDouglas-Westwoodestimates the world market for ocean survey at $2.5 billion in 2004 and forecasts it will continue long-term growth to reach $2.8 billion in 2008. The report provides analysis of each commercial market sector and discusses their individual drivers, providing an independent analysis of the ocean survey business. Ocean Survey Report can be found on www.dw-1.com.