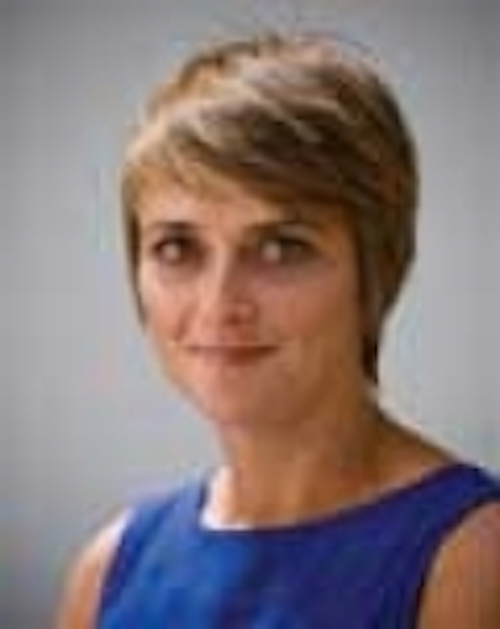 First Subsea has appointedJohn Shaw as global sales and business development manager.
TGS has appointedCarl Rune Berg as business development director of Stingray Geophysical Ltd., Troy Sutula as managing director of GPS Interpretation, and Paul Young as managing director of Asia Pacific.
The Society of Exploration Geophysicists Foundation has electedDr. Tom Smith as board chairman. Smith is the founder and former president of Seismic Micro-Technology and has recently launched Geophysical Insights to develop new technologies for seismic interpretation.
Transocean has appointedRob Shaw as VP, controller and principal accounting officer.
Viking Life-Saving Equipment has appointedCristiano Borba to lead the new branch in São Paulo's Santos seaport. The company has also named Mette Line Pedersen as sales director in Brazil.
OPITO has appointedRona Macdonald as policy affairs manager.
President and COOMartin Craighead has been appointed to the Baker Hughes board of directors.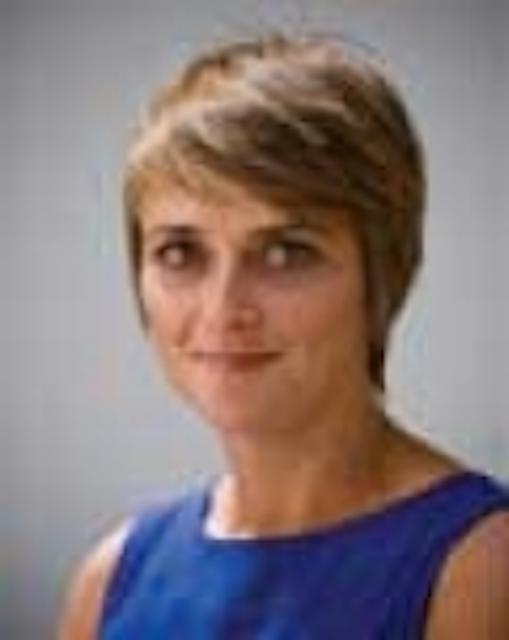 McGeehan
Alderley Group has appointedChris McGeehan as CEO.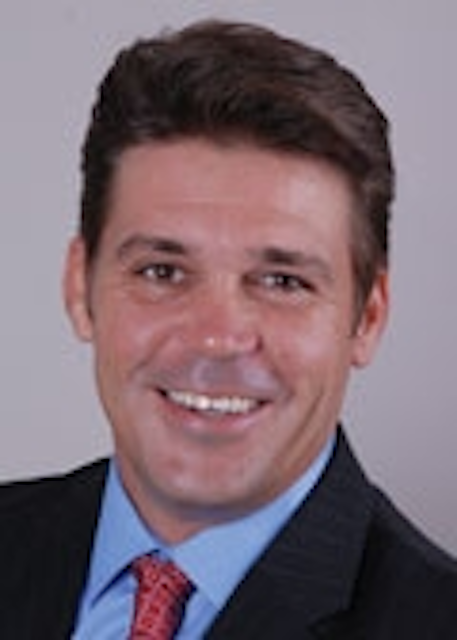 Burgdorf
Flexlife has appointedStephen Burgdorf as VP of business development for North America. Based in Houston he will focus on promoting offshore project and integrity management services to operators in the region.
Rowan has appointedThomas P. Burke as COO, and Melanie M. Trent as senior VP, chief administrative officer, and corporate secretary.
Sirius Petroleum has namedEd Johnson as commercial director.
Petrobras' CFO and investor relations officerAlmir Guilherme Barbassa was named the 2010 CFO of the Year in Brazil, in the expansion category. The award was granted by Latin Trade.
Hurricane Exploration plc has appointedSir Adrian Montague CBE as non-executive chairman.
Coastal Energy has appointedAndrew Cochran as non-executive director.
Petrobras has electedMiriam Belchior to the company's board of directors.
New Zealand Petroleum & Minerals has appointedDavid Binnie as general manager.
Diamond Offshore Drilling has appointed AmbassadorClifford M. Sobel to the company's board of directors.
AMEC has appointedAndy Sallis as president of Oil & Gas Americas. He will be responsible for Houston-based project operations, including supervision of joint ventures AMEC Black and McDonald in Canada, and Paragon Angola in West Africa.
Cortland has hiredRob Arends as European rope sales manager.
Schlumberger has appointedPaal Kibsgaard as CEO. He succeeds Andrew Gould who will continue to serve as chairman of the board until the annual general meeting of the company's stockholders in April 2012.
Husky Energy Inc. has announcedJohn C.S. Lau, president and CEO of Husky Asia Pacific, has retired.
FloaTEC has appointedJafar Korloo as director of operations in Houston, Indra Datta as project director, and Richard Pao as senior principal engineer.
Sky Petroleum has appointedAgron Xhavo as VP - Albania and co-head geologist.
Expro's chairmanGraeme Coutts has retired. He is succeed by Charles Woodburn.
GE has appointedDan Heintzelman as CEO of GE Oil & Gas.
Samson Oil & Gas has appointedDr. DeAnn Craig to the board as a non-executive director. Also, she will be an "independent director" under NYSE Amex rules and will serve on Samson's Audit Committee.
BMT Group Ltd has appointedJayne Matthews as manager of operational risk. She will be responsible for leading and managing risk and risk support activities, as well as the internal audits of BMT Group and BMT subsidiary companies.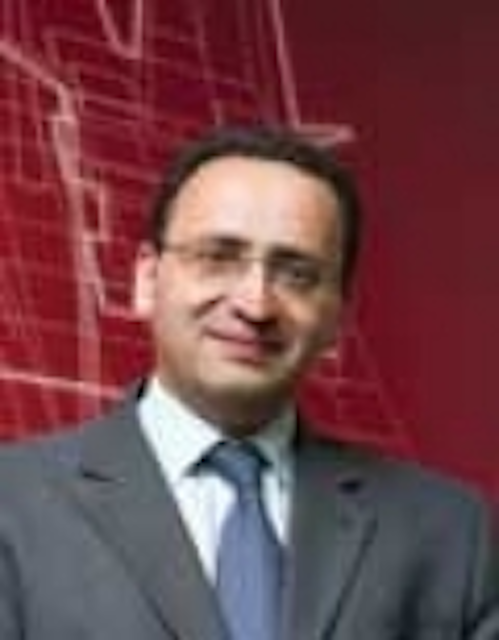 Latch
Devin International has promotedCraig Latch to deepwater projects coordinator, Gulf of Mexico.
Hyperdynamics has appointedPaul C. Reinbolt as CFO and executive VP.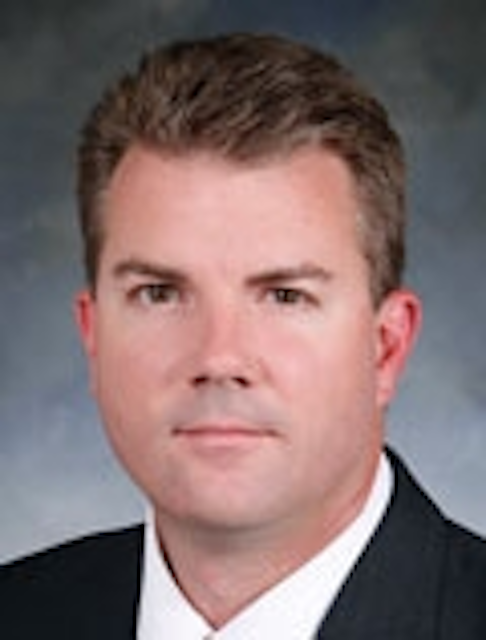 Peyton
Superior Energy Services has namedKerric Peyton as VP of corporate health, safety, and environmental.
X Drilling Tools has appointedCliff Brannan as regional business development manager for the UK, Europe and Africa.
John H. Briscoe has resigned as VP, controller and principal accounting officer of Transocean. The company also has named R. Thaddeus Vayda as VP, investor relations.
Ithaca Energy has appointedMike Travis as chief production officer.
Exova has appointedSamantha Withers as operations manager at its Aberdeen laboratory and Ahmed Jawwad Ali has moved from Exova Abu Dhabi to Aberdeen, to head metallurgy testing.
Marathon Oil Corp. has electedLinda Z. Cook to the board of directors.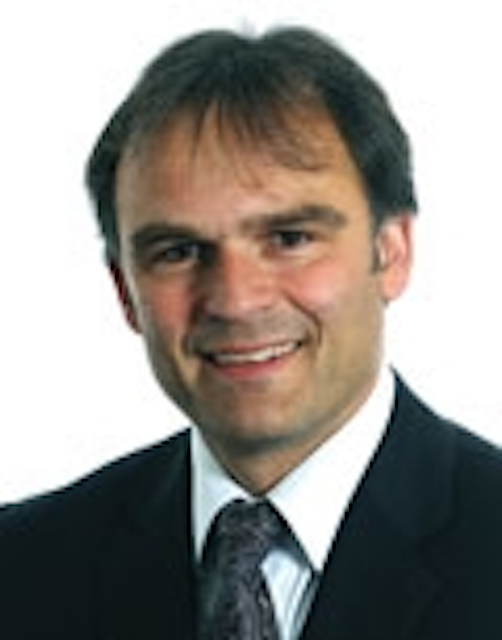 Clark
CompactGTL has appointedSimon Clark as COO, and Iain Baxter as director of business development.
Baxter
Rialto Energy has appointedDr. Simon Barkham as technical VP.
Clough has appointedHenry Laas and Cobus Bester as non-executive directors.
IHC Engineering Business has appointedScott Gartshore as trenching systems sales manager.
RWE Dea Norge has appointedHans-Joachim Polk as managing director.
Stupp Corp. has appointedJohn Clark as senior VP of sales, and Jim Tregenza as VP of operations.
New Zealand Oil & Gas CEO and managing director,David Salisbury, has given six months notice of his resignation. He is resigning for personal reasons and his last day with the company will be Dec. 29, 2011.
TAM International has appointedDaniel Rojas as general manager of TAM Completion Systems.
CSA International has namedAndy Brown as regional manager of the Houston office.
Carnarvon Petroleum has appointedAdrian Cook as CEO and managing director.
Cortland has namedØystein Larsen as general manager of the Norway facility.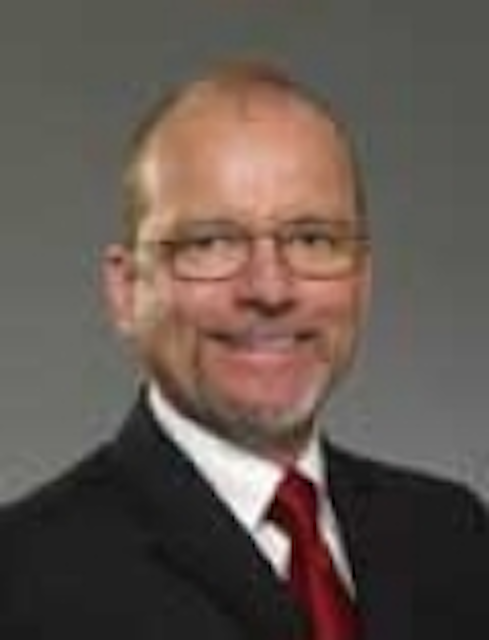 Headley
American Pollution Control Corp PresidentKirk Headley was named the winner of the 2011 Gulf Coast Area Ernst & Young Entrepreneur of the Year Award in the Environmental category.
Polar Star Consultants, LLC has appointedStephanie Garner as marketing director.
Company news
Jumbo has appointed Tecnoil Comercio e Representacoes Ltda as its agent in Brazil.
CGGVeritas has agreed to provide much of its 2D multi-client marine library to Spectrum in return for cash and equity in Spectrum. Spectrum will get more than 500,000 sq km (193,051 sq mi) of data from CGGVeritas. CGG will get $40 million and a 25% equity in Spectrum. CGG also will provide seismic expertise, technology, and services including acquisition, process, and data management.
Shell has agreed to sell a 20% interest in block BM-S-8 in the Santos basin offshore Brazil for $400 million. The sale is subject to regulatory approvals.
A subsidiary ofFoster Wheeler's Global Engineering and Construction Group has signed a Memorandum of Understanding to form a jointly owned venture in Azerbaijan with SOCAR. State-owned SOCAR, currently engaged in Caspian Sea oil and gas exploration, production, transportation, and marketing, intends to build an oil, gas processing, and petrochemical complex in Garadag. The new JV, to be headquartered in Baku, will provide process, engineering, procurement, construction supervision, and project management services associated with the development of this new complex.
IHS Inc. has a definitive agreement to acquire Seismic Micro-Technology in a $500-million transaction. Completion of the acquisition is pending the usual regulatory approvals.
Petrotechnics has opened an office in Al-Khobar, Saudi Arabia.
Expro has established a new, purpose-built operating base in Newfoundland, Canada.
Swire Oilfield Services has opened its North America corporate office in Houston.
PTC has established a new global testing and maintenance facility in Aberdeen. The company has opened a 6,400 sq ft (595 sq m) workshop and loading area at Wellheads, Dyce, to enhance its international service, complementing its global business, and research and development office in the city's West End.
Sevan Marine has secured a $36.1-million bond loan agreement with Norsk Tillitsmann, acting on behalf of a group of holders of the company's existing bonds. The loan will support Sevan's short-term working capital needs and those of its subsidiaries into September, pending final resolution of restructuring discussions with the bondholders and other stakeholders.
T.D. Williamson Inc. has opened a new office in Perth, Western Australia.
Flexlife has opened a new base in Newcastle, UK, and plans to recruit 25 staff members by the end of this year, rising to 50 within 18 months.
DNV has released new guidelines for carbon capture and storage projects. The "CO2WELLS" publication comes out of a joint industry project and aims at project developers and authorities and gives a framework to manage risks associated with existing wells at CO2 storage facilities.
Reservoir Group has announced the acquisition of the assets and business of Canada Tech from IROC Energy Services Partnership.
Ezra Holdings Ltd. has received three letters of awards/intent for subsea contracts valued at about $85 million. All the projects are expected to start within the next six months. EMAS AMC, the group's subsea construction division, will provide the provision of subsea umbilical, riser and flowline (SURF) installations, platform installations, offshore support, and accommodation services for various offshore field development projects in waters off Indonesia, Papua New Guinea, Russia, and Western Australia.
Logistics groupGAC plans to develop enhanced marine services to support offshore energy projects in Russian waters.
Aker Qserv is launching a new purpose-built facility in Malabo, Equatorial Guinea, to complement its existing operation in Ghana and to capitalize on growing opportunities throughout the region.
Symmetricom has introduced it QUANTUM Chip Scale Atomic Clock (SA.45s CSAC), which it says delivers the accuracy and stability of an atomic clock to portable applications for the first time.
Ashtead Technology has announced the appointment of MacArtney Norge A/S as Ashtead Technology's agent for the Nordic region. MacArtney is a global supplier of underwater technology, specializing in the design, manufacture, sales, and service of a range of systems.
Consilium Marine Group and Orange Business Services have signed a high-level global cooperation agreement for maritime satellite services. The collaboration combines Orange's satellite and maritime experience with Consilium's leadership in safety and navigation solutions for the shipping industry.
Apply Sørco and PD&MS Energy have agreed to collaborate on drilling systems upgrade projects on the Norwegian continental shelf.
Aker Solutions is strengthening its capacity in the solids control and drilling waste management services market by establishing a new entity, which aims to offer a full range of services to the global onshore and offshore drilling market. The company, STEP Oiltools, is a joint venture between Aker Solutions' wholly-owned subsidiary, STEP Offshore, and Chris Pianca.
In an effort to streamline manufacturing capabilities and enhance lead times for its global customers,Cameron is installing a 100 ft (30 m) heavy lift crane, at its Jiskoot Technology Centre under construction in Tunbridge Wells, UK.
Grenland Group has acquired 49% of Norwegian drilling technology specialist Athene Solutions. Stavanger-based Athene was formed last year, and has 24 staff members. The company already was collaborating with Grenland on a project for Statoil. Grenland Group has an option to buy the remaining shares after 2013.
Trapoil has agreed to acquire UK North Sea specialist Reach Oil & Gas for $48 million. Reach's subsidiaries Reach Exploration (UK) and Reach Petroleum hold mostly carried interests in a total of 14 exploration licenses, covering 24 UK blocks and part-blocks.
Kongsberg Maritime AS says it has reached an agreement in principle with the major shareholders in Evotec AS in regards to the acquisition of the company.
National Oilwell Varco Inc. will acquire Ameron International Corp. for $772 million in an agreement scheduled to close as early as 4Q 2011.
DNV has acquired Synergi Solutions to extend its portfolio of programs to include risk-based assessment for operational risk management, and quality, health, safety, and environment risk management.
TCO In-Well Technologies UK Ltd. has taken a two-year lease on a 1,534 sq ft (143 sq m) office and workshop facility in Claremont Street, Aberdeen.
RAK Petroleum has agreed to merge its Middle East and North Africa operating subsidiaries into Norwegian independent DNO. RAK says the transaction will be structured as a merger of two Norwegian subsidiaries of DNO and RAK Petroleum. Definitive agreements will be presented to the shareholders of the two companies for final approval.
Sparrows has signed more than £32 million ($52 million) in offshore crane maintenance contracts from March to May 2011. The contracts cover the operation and/or maintenance of 251 cranes working on 144 offshore production installations in four countries.
Marathon Oil Corp. announced it has completed the spin-off of Marathon Petroleum Corp., making Marathon Oil an independent upstream company.
Seadrill has taken a 33.75% stake in Asia Offshore Drilling Ltd. for $54 million. Seadrill also has agreed to be responsible for construction, supervision, project management, and commercial management of Asia Offshore's jackup drilling rigs.
Rockwool Marine & Offshore has opened a sales office in Shanghai.
Pulse Structural Monitoring has opened an office in Rio de Janeiro.
TheCrane Energy Flow Solutions head office is now 4526 Research Forest Drive, Suite 400, The Woodlands, Texas 77381.
More Offshore Issue Articles
Offshore Articles Archives
View Oil and Gas Articles on PennEnergy.com