Business Briefs
Aug 11th, 2016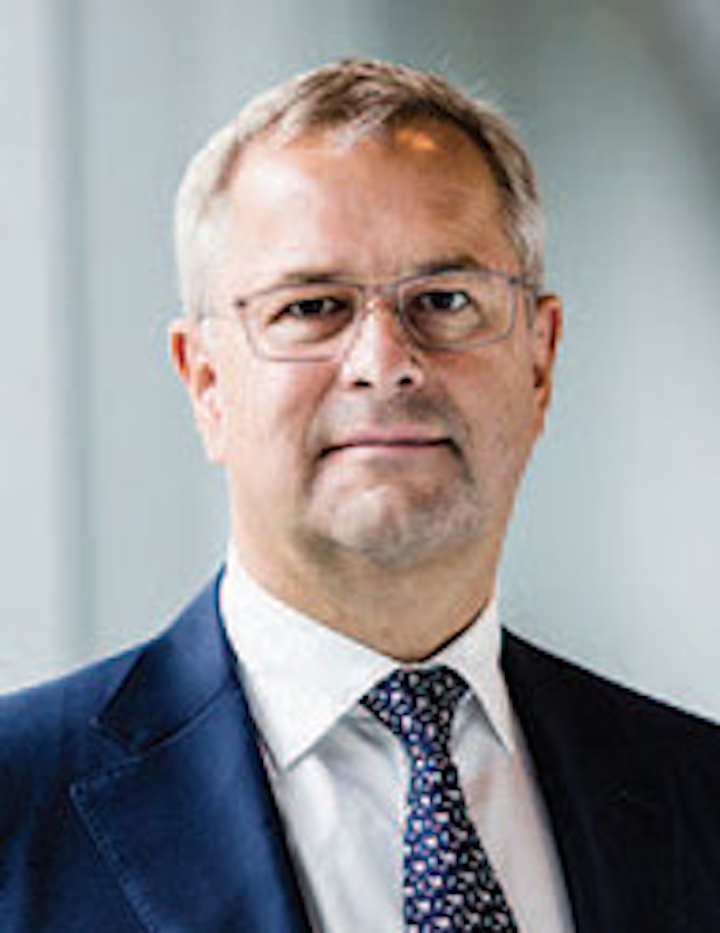 People
KrisEnergy Ltd. has appointedJeffery S. Macdonald as interim CEO. Macdonald succeeds Keith Cameron, who retired.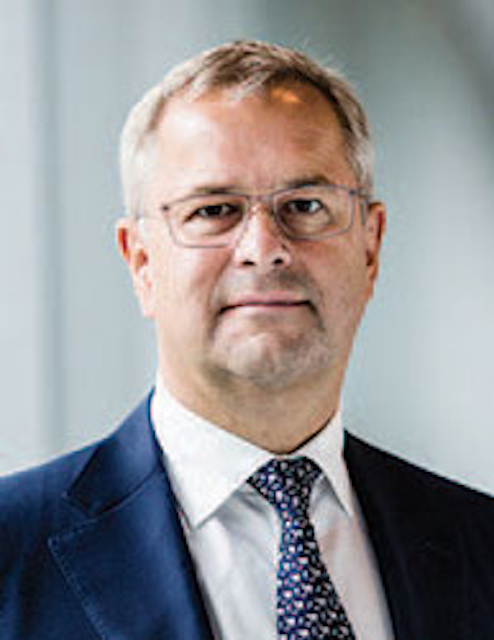 Skou
The Maersk Group board of directors has appointedSøren Skou as CEO of A.P. Møller - Mærsk A/S. Skou has been with the company since 1983 and a member of its executive board since 2006. In 2012, he was appointed CEO of Maersk Line. He will remain in this position in addition to his new position. He succeeds Nils S. Andersen, who served as CEO since December 2007.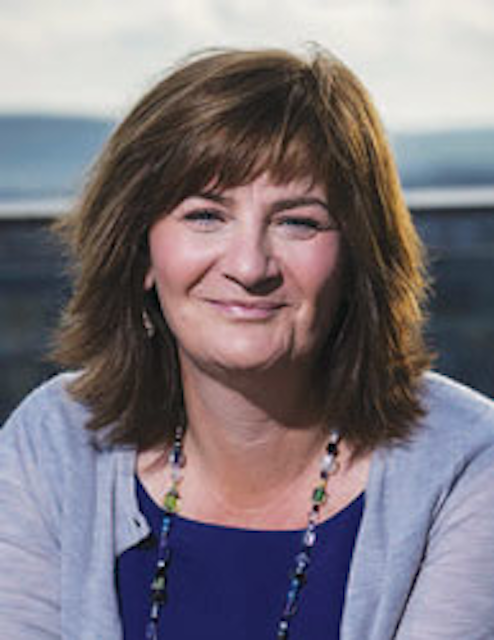 Cohen
The Oil & Gas Technology Centre has namedColette Cohen as CEO.
The International Marine Contractors Association has appointedHarke Jan Meek and Iain Graingerto its council.
The Energy Institute has appointedMalcolm Brinded as president-elect. Brinded, who joined the EI's Council in 2013, will succeed Professor Jim Skea as president in 2017 for a two-year term. EI also appointed Dr. Bernie Bulkin, Vivienne Cox, Steve Holliday,andCeri Powell as vice-presidents.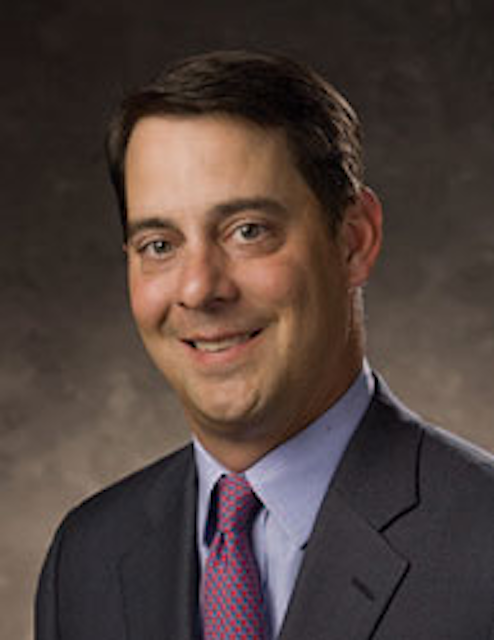 Young
Hoover Container Solutions Chairman and CEODonald Young has been nominated and elected to the Petroleum Equipment & Services Association Advisory Board for a three-year term.
The Lukoil board of directors has appointedVagit Alekperov, Vadim Vorobyev, Sergei Kukura, Ravil Maganov, Ivan Maslyaev, Alexander Matytsyn, Anatoly Moskalenko, Vladimir Nekrasov, Oleg Pashaev, Denis Rogachev, Valery Subbotin, Gennady Fedotov, Evgeny Khavkin, Lyubov Khoba,andAzat Shamsuarov to the Management Committee.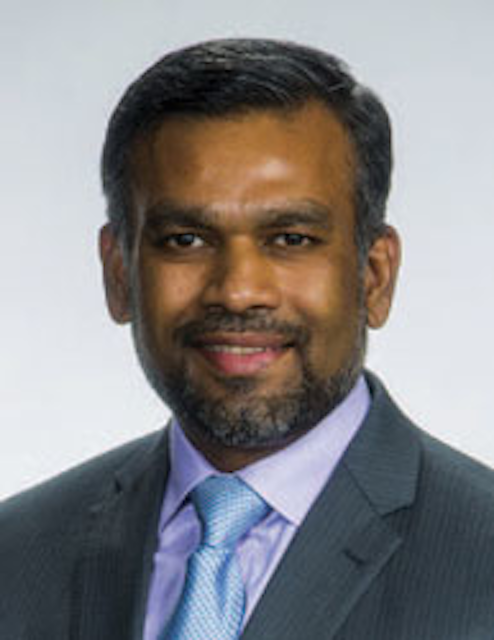 Mohammed
GE has appointedAzeez Mohammedas president and CEO of GE Energy Connections' Power Conversion business.
2H Offshore has appointedYann Helleas managing director. He replacesTim Eyles, who is moving to the role of vice president with parent company Acteon.
Occidental Petroleum Corp. has electedJack B. Moore to its board of directors and has hired Oscar K. Brownas senior vice president, Worldwide Business Development.
Kevin Traver has joined the Marine Technology Society as executive director. He will lead the organization in its mission to promote awareness, understanding, advancement, and application of marine technology.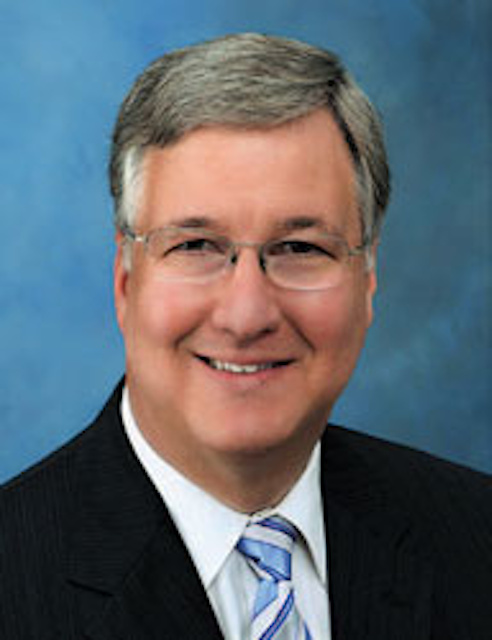 Broom
Danos has hiredTom Broom as executive account manager for Shell.
Petrofac has appointedDave Blackburn as senior vice president Engineering and Operations, based in Aberdeen.
N-Sea has hiredAsa Gambleas managing director for the Middle East region.
Turner
NOF Energy has appointedRichard Turner, COO of JDR Cables, to its board.
William E. Albrecht has joined the Halliburton board of directors.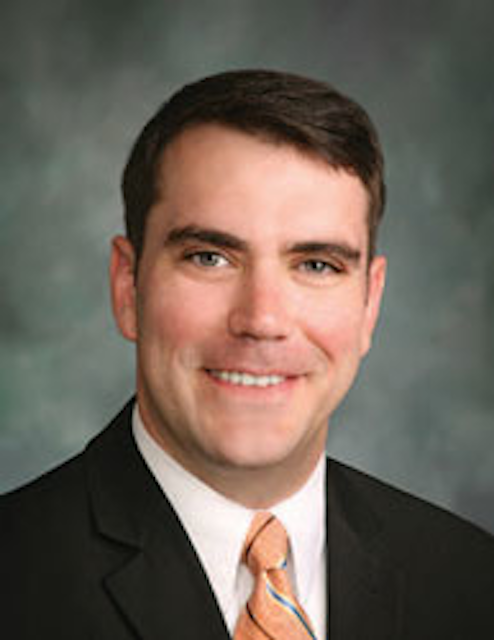 Williamson
Donjon-Smit LLC has promotedTim Williamson as general manager. He succeeds Raymond Lord, who recently retired.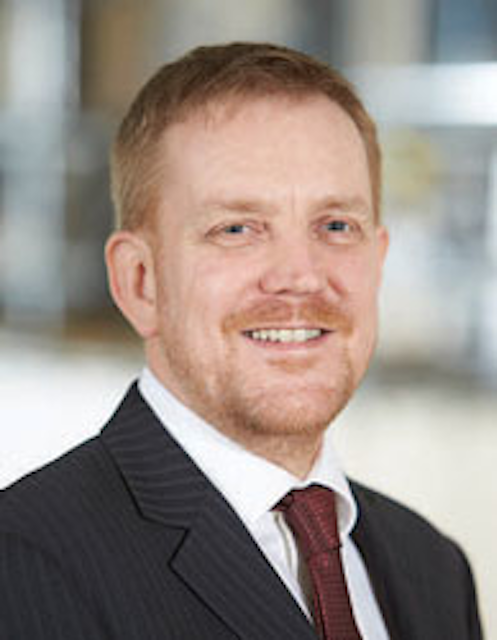 Brown
Sonardyne International Ltd. UK has namedGraham Brown as sales and marketing director.
Energy Software Intelligence Analytics has namedDouglas Montgomery as a non-executive director.
Chris Dixon has joined ACE Winches as hire and services director.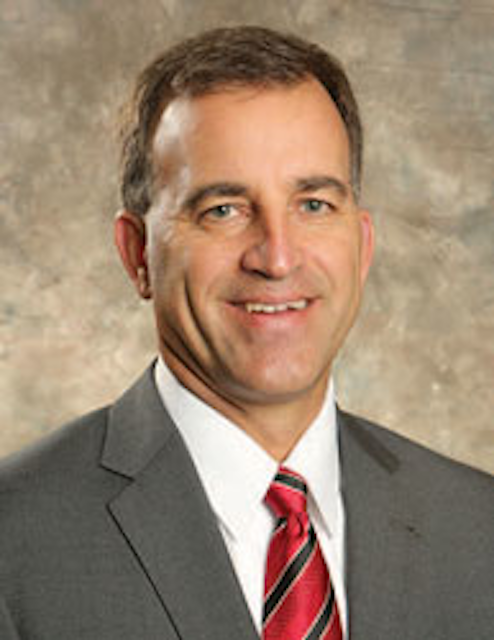 Snider
Laney Directional Drilling has appointedAlan Snider as president and COO.
Ed Sheridan has joined AccessESP as Asia Pacific region manager. Based in Kuala Lumpur, Malaysia, he will be responsible for increasing market share in the region.
FOCUS has hiredCiara McGarry as principal environmental consultant and Gavan Ward as environmental business development manager.
Company News
ExxonMobil Corp.will acquireInterOil Corp. in an agreed transaction worth more than $2.5 billion. Subject to all approvals and satisfaction of closing conditions, the transaction is expected to close in September.
Talisman Sinopec Energy UKhas been renamed Repsol Sinopec Resources UK.
Petronas has appointed its subsidiary company Vestigo Petroleumto assume operations for the Berantai risk service contract.
Golar LNG Ltd. and Schlumberger have formed OneLNG, a joint venture to rapidly develop low cost gas reserves to LNG. The combination of Schlumberger reservoir knowledge, wellbore technologies, and production management capabilities with Golar's low cost FLNG (floating LNG) solution will offer gas resource owners a faster and lower cost development thereby increasing the net present value of the resources. Golar and Schlumberger have 51/49 ownership of the joint venture.
DNV GL has opened a new training center at its large-scale testing and research facility in Spadeadam, Cumbria, northwest England. The classification society has committed more than £3 million ($3.88 million) to the center, said to feature some of the most advanced destructive and non-destructive test facilities, to support trials in a controlled and secure "real-life" environment.
Vard Holdings Ltd. has closed its Vard Niterói yard in Brazil and temporarily laid off the entire workforce of its Vard Brevik yard in Norway.
Noble Corp. plchas received the full settlement value of $540 million from Freeport-McMoRanstemming from the termination agreement between Noble, Freeport, and Freeport's then standalone oil and gas subsidiary.
Petra Resources Sdn Bhdhas entered into a memorandum of understanding with MMC Oil & Gas Engineering Sdn Bhd to collaborate on brownfield engineering and design opportunities in the Malaysian oil and gas market. The partnership is expected to help the companies during the bidding process.
Forum Energy Technologies has expanded its specialist syntactic foam manufacturing capabilities with the opening of a new plant near Houston. The six-acre facility in Bryan, Texas, brings Forum's Syntech product line closer to clients in the oil and gas industry and has the capacity to support future growth. Syntech will share the property with another of Forum's brands, Dynacon.
MeeMaken has acquired offshore lifting and hoisting systems designer and manufacturer the Kenz Figee Group.
BP has awarded Aberdeen Drilling Consultantsa global rig inspection services contract. The company will provide support in more than 14 countries worldwide, delivering rig site assessments at all stages of operations, technical and marine assurance audits, dropped object/incident investigations, oversight of brownfield upgrades to drilling facilities and oversight of repairs and upgrades to rigs during special periodic surveys.
Unique Maritime Grouphas acquired Oceanvision and Oceanvision Equipment Services.
Rigmar Services has won a contract that covers operations, technical and commercial management of Prime Meridian Docks Ghanain Takoradi. This is West Africa's newest maintenance and repair facility serving the offshore and shipping sectors. Rigmar is providing the management team and main technical personnel, also recruiting and developing local personnel for Prime Meridian Docks. The company will be responsible for delivering inspection, maintenance and repair services onboard visiting ships and rigs, and providing support to offshore projects throughout the region, particularly during mobilizations. In addition, Prime Meridian Docks offers preservation, lay-up/stacking and reactivation services for vessels and drilling rigs, and the full range of Rigmar Group services, including marine assurance, survey services, and mooring equipment rental.
Weatherford International plc's new model WUDP-10 deep-set safety valve has been certified to V1 standards under API Specification 14A. The valve is designed for deepwater applications and is effective at depths in excess of 12,000 ft (3,658 m). Additionally, because it operates independent of tubing pressure, the valve can also be set in shallow applications. The tubing-retrievable valve uses conventional hydraulic functionality to provide long-term, reliable operation that is not dependent on nitrogen storage. The simple design minimizes leak paths and incorporates a heavy power spring for fail-safe closure.
Oceaneering has extended and expanded its agreement forHarris CapRock Communicationsto deliver managed communications services onboard its operated fleet of vessels. Harris CapRock will deploy voice and data services over its new uncontended Time Divisional Multiple Access network.
Tenaris has opened its first service center in Thailand to support Chevron. From Songkhla, a harbor on the Gulf of Thailand, the company will provide 80,000 tons of chrome and carbon casing and tubing, along with TenarisHydril premium connections.
AFGlobal Corp. has agreed to acquire Managed Pressure Operations, a subsidiary of MHWirth. The new business group within AFGlobal's oil and gas segment will be known as Advanced Drilling Systems. The complete portfolio will include riser gas management systems, early kick/loss detection, managed pressure drilling, dual gradient drilling and continuous circulation.
Blackhawk Specialty Tools LLC has acquired the surge reduction business line of Allamon Tool Co. and its related intellectual property. This line includes Allamon's diverter systems and ancillary cementing tools as well as a number of patents that Blackhawk believes will complement its existing portfolio, including the Blackhawk Surge Reduction System for tight-tolerance casing running. It will be operated from the company's operations headquarters in Houma, Louisiana, and other markets. In addition, Blackhawk has added to its cementing tool technology with the UltraSeal auto-fill float equipment and the Single and Dual Dart-Released Plug system.
Wood Group has signed a collaborative agreement with Librestream Technologies. The two companies will work in an exclusive industry-specific partnership to provide advanced business solutions for operations, maintenance, and integrity challenges. Under the partnership, Wood Group and Librestream will also co-develop a number of new technologies designed to reduce the time for problem solving and associated implementation, which it says will increase productivity at remote sites both onshore and offshore.
Mokveld Valves has commissioned two new test bunkers for trials of its valve systems. The company committed to the investment due to increasingly stringent demands from the oil and gas industry in terms of quality and safety (i.e. fugitive emissions) and type approval testing. Both bunkers are said to provide pressure testing with nitrogen and helium up to 1,200 bar (17,404 psi), and temperature tests over a range of -196°C to 200°C (-321°F to 392°F). On completion of the construction the company plans to build two more test bunkers.
ELA Container Offshore GmbHhas gained the DNV 2.7-2 certification for offshore accommodation containers.
Waypoint Leasing (Ireland) Ltd. has closed a lease agreement with Southern Vietnam Helicopter Co. for one AW189 helicopter, which will support Premier Oil offshore operations from Vung Tau, Vietnam.
Aqueos Corp. has achieved ISO 9001:2008 (quality management system), ISO 14001:2004 (environmental management system), and OHSAS 18001:2007 (occupational health and safety management system) certifications.
Chet Morrison Contractors' Harvey, Louisiana, facility has achieved ISO 9001:2008 certification.
Aquatec Group has signed a new representative agreement with UVS Pty Ltd. for distributing its products for ocean and environmental monitoring to customers in Australia.
E2S Warning Signals has become a member of the National Fire Protection Association.
The newly launchedSaudi Arabian Drilling Academy (SADA) will become a training hub to serve the drilling and workover industry in the region, according toSaudi Aramco. Early last year the company's Drilling and Workover Admin Area initiated the concept and commissioned a countrywide feasibility study for the drilling industry. This found that over the next 20 years, around 90,000 Saudis will need to be trained to meet the industry's growth plans in the Kingdom. This will mean proactively training younger Saudis to work in the drilling industry: SADA aims to develop a capability to train more than 4,000 Saudi nationals a year, Aramco added, resulting in a marked increase in Saudization levels in the drilling industry across all technical job ranks. SADA's board will meet regularly to discuss and approve all actions related to the establishment and operation of the academy. It is chaired by Dawood M. Al Dawood, acting vice president of Northern Area Oil Operations and initiator of the SADA concept, and vice-chaired by Nabil K. Al Dabal, general manager, Training and Development. The industry is providing funds for the project, with 34 stakeholders contributing to the establishment and continuous running of the academy. Aramco agreed to launch SADA in two phases in order to start training operations by 4Q 2016. While a permanent base is built to accommodate 4,000-plus trainees, others will for the time being undergo tuition at a TVTC training center in Abqaiq. One of SADA's goals will be to offer a broad range of training programs that will offer continuous development programs to junior operators and technicians, allowing them to progress to senior roles.
Oceaneering International Inc. recently completed its acquisition of Meridian Ocean Services. Meridian is an international business that uses remotely operated vehicles (ROV) to perform surveys on mobile offshore drilling units and floating production systems that satisfy the underwater inspection in lieu of drydocking requirements of all major classification societies. It operates a fleet that ranges from inspection- to work-class ROV systems to perform different subsea tasks
Prosafe is reorganizing its shore-based business in an attempt to cut its annual costs by $30-40 million.