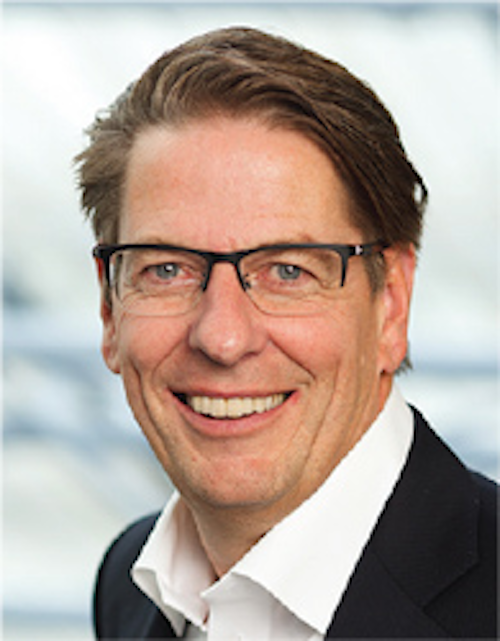 People
Mexican President Enrique Peña Nieto has appointedPedro Joaquín Coldwell as secretary of energy and chairman of the board of Petróleos Mexicanos, andJosé Antonio González Anayaas director general.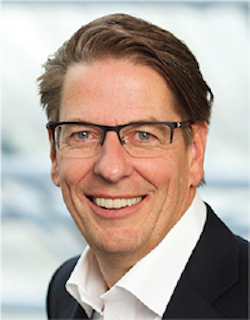 Meijer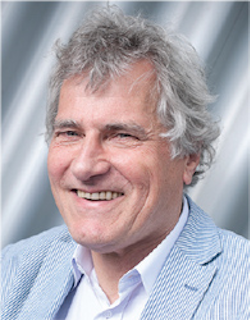 Roodenburg
André Meijer has stepped down as CEO of Huisman.Joop Roodenburgwill remain involved in the day-to-day management of the company and continue in his role as chief technology officer.
BP has appointedLamar McKayto the new position of deputy group chief executive and will take up the role following a suitable handover period. In addition to assuming some duties currently borne by Bob Dudley, the company's group chief executive, his responsibilities will include strategy and long-term planning, safety and operational risk, technology, and corporate governance - including ethics and compliance. BP America will continue to report to him. Bernard Looneywill succeed McKay as the upstream chief executive.
Oil States International has electedMark G. Papaas chairman of the board, following the resignation of Stephen A. Wells.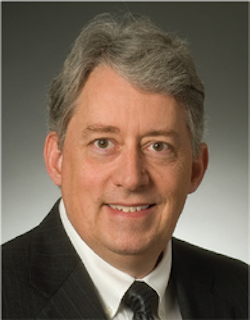 Sheets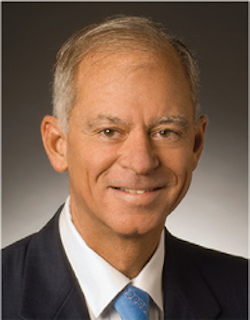 Wallette Jr.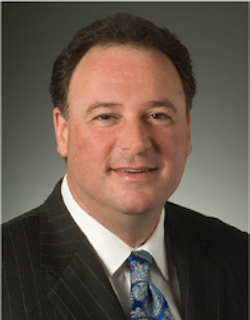 Hirshberg
Fox
ConocoPhillips has announced thatJeff Sheets will retire as executive vice president, Finance and CFO after more than 35 years, effective April 1. The company has namedDon Wallette Jr.as executive vice president, Finance, Commercial and CFO; Al Hirshbergas executive vice president, Production, Drilling and Projects; and Matt Foxas executive vice president, Strategy, Exploration and Technology.
Badger Explorer ASA has appointedØystein Larsen as CEO. He succeeds Steinar Bakke, who will assume the position as senior advisor focusing on sponsoring partners and industrial partnerships.
Gazprom Georesource has namedAlexander Chernov as director general.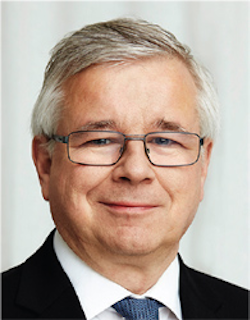 Haugsdal
Kongsberg Maritime has appointedEgil Haugsdalas president. He succeeds Geir Håøy.
Garry Taylor has stepped down as CFO of Transocean Partners LLC. Kathleen S. McAllisterhas assumed the role of CFO in addition to her roles as president and CEO.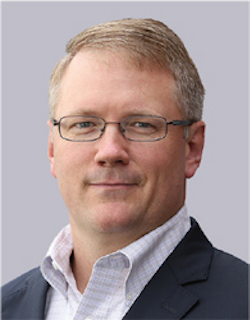 Jardon
Expro has appointedMike Jardonas CEO. He succeeds Charles Woodburn.
Nicholas Smith, chairman of the Ophir Energy board of directors, has announced plans to retire effective April, 23, 2016. He will be succeeded by William Schrader, who will also assume the position of chairman of the Nominations Committee. Dr. Carol Bellwill replace him as chairman of the Corporate Responsibility Committee. Anthony Rouse, Ophir's CFO, has become an executive director.
Chevron Corp. has namedStephen W. Greenas president of Chevron Asia Pacific Exploration and Production, effective April 1. He succeeds Melody B. Meyer, who is retiring from the company after 37 years, effective June 1. Joseph M. Naylorwill succeed Green as corporate vice president of Policy, Government and Public Affairs.
Total has appointedPhilippe Baptiste as senior vice president, Scientific Development.
Polarcus has promotedHans-Peter Burlid to CFO. He succeedsTom Henrik Sundby.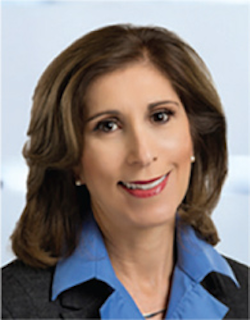 Klimczak
Renee Klimczakhas joined Regester Larkin as energy chair.
ABS has namedBret Montarulias vice president and chief engineer. He succeeds Jim Gaughan, who has retired after 30 years with the company.
Charlie Fifehas joined William Jacob Management as business development manager.
InterMoor, an Acteon company, has appointedFolabi Bolatiwaas general manager in Nigeria.
Graham Gall has joined OPITO International as managing director.
Ensco plc has namedMichael McGuinty as senior vice president - general counsel and secretary.
Seatronics Ltd. has hiredJanelle Pence as vice president for the USA region.
AlMansoori Specialized Engineering has appointedAhmed Aboulfotouhas general manager for AlMansoori Production Services.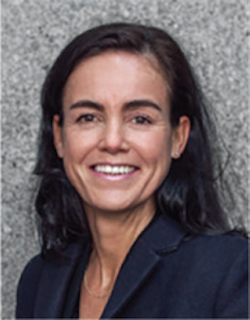 van der Laan
The Port of Rotterdam Authority has appointedYvonne van der Laanas director of process industry and bulk goods. She succeeds Bas Hennissen.
Advanced Insulation has appointedJefferson Ferreiraas topside manager for the Brazilian market including the Rio and Espirito Santo states.
Intermarine has hiredPiers Bedford as director of projects.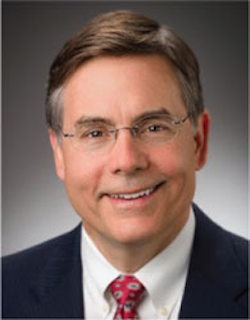 Bahorich
Michael S. Bahorich has joined the Sigma Cubed Inc. advisory board.
Airswift Holdings Ltd. has namedPeter Searleas CEO.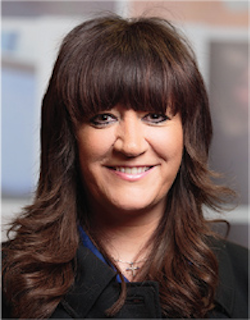 Munday
Iqarus has hiredLizz Munday as COO.
Genesis RTS has appointedBarry Schneider as director of product development, Nathan Zeneroas director of quality and integration, and Yarko Sosas business development strategic adviser.
ProSep has hiredJacek Kacperskias Norway sales manager.
Valerio Percoco has joined JFD as sales director.
Barclays Corporate Banking has hiredTom Wilkinson as head of oil and gas.
MPG Pipeline Contractors has addedNeal Jinkersonand Jeramie Pinteras project managers.
The Texas Alliance of Energy Producers has namedJohn James Tinteraas executive vice president, government relations; Gloria Lealas general counsel; Bill Stevensas chief lobbyist; and James M. Wortham as director, membership services for North Texas.
Michael Craighas joined Specialized Oilfield Products as general manager.
Vincotte International Middle East has promotedJim Splaine to regional general manager.
AEREON has hiredRomer Brachoas COO.
Company News
North Energyhas completed acquisition ofExplora Petroleum for a cash payment of $2.5 million.
Wood Group PSNhas cut rates paid to around one-third of its UK-based limited company contractors by 9%. The company employs roughly 600 contractors in the UK.
Saudi Aramco has signed a memorandum of understanding (MOU) with PEMEX, establishing a collaborative framework between the companies. They will engage in several areas of collaboration and knowledge sharing, including best practices in upstream and downstream operations and related support services. In addition, the MOU establishes the basis for information exchange on energy efficiency, innovation, and technology development.
Bristow Group Inc.has invested $4.2 million in Sky-Futures. The investment, which also includes an exclusive partnership agreement, gives Bristow access to the company's drone inspection operational expertise; data capturing and analysis technology; and training capabilities.
Law firmAndrews Kurth (Middle East) DMCC is collaborating with Cairo-based Open Chance & Associatesto assist companies interested in energy opportunities in Egyptian oil and gas. They are offering a range of services covering domestic Egyptian law and international energy, project development and finance law. Egypt's government is implementing a program to develop and diversify the national economy helped by foreign investment and public/private partnerships.
James Fisher Offshore has signed a cooperation agreement with Aquatic Engineering & Construction Ltd., an Acteon company. The partnership will deliver fully integrated back-deck solutions to offshore operators globally.
Independent Oilfield Serviceshas purchased an electromagnetic inspection unit to augment its tubular and drill pipe inspection processes at its tubular supply base in Peterhead, UK. It has invested £500,000 ($723,575) in the unit, which features electromagnetic longitudinal and transverse flaw detection; hall-effect wall loss; as well as electromagnetic grade comparator.
Dril-Quip Inc.says it is establishing a research and development facility in Singapore focusing on materials and products suitable for high-pressure/high-temperature applications. The new facility, which is expected to open in 2017, will serve as an additional hub for research and development activities for the company. The capital investment is expected to be about $15 million.
Sparrows Group has agreed to work in cooperation with Miguel Mechanical Services Ltd.in Trinidad and Tobago. Miguel Mechanical Services will supply local expertise, labor, procurement, and facilities while the Sparrows Group will deliver engineering and technical support as well as training and competency assessment.
Tattva International Holdingshas acquired offshore engineering consultancy Project Development International(PDi). The company will take full ownership of all Aberdeen-based PDi's assets from subsea installation contractor Ceona Group, which is currently in administration.
Oilfield procurement specialistCraig Internationalhas won a five-year contract from an unnamed major operator for out-sourced procurement services offshore Qatar.
Ardyne has acquired Wellbore, a Norwegian provider of downhole tools for casing cutting and pulling.
Frontica has signed a five-year contract with Aker Solutions to deliver staffing services, IT services and consultancy projects as well as business support services within HR, finance and procurement. Under the terms of the contract, the company will also contribute to productivity improvements and cost reductions in these areas.
Subsea UKhas committed £20,000 ($29,000) to the Scottish MATE ROV competition. The initiative, organized by the Robert Gordon University, encourages young engineers to design and test underwater machinery with help from industry mentors. It joins BP as headline sponsors, with ROVOP andThe Underwater Centre in Fort William providing additional support.
Seanamic Group has expanded its global umbilicals business with a new Umbilical International facility in Glasgow, Scotland. Initially it will offer umbilical repair and refurbishment for operators and contractors, in the lead up to full umbilical and cable manufacture.
Safelink Group has closed a second financing from Export Credit Norwaywhich will allow the company to expand its operations into the Asia/Pacific region. Passive heave compensators, it claims, can extend the weather window for offshore lifting operations, reducing time and cost to complete complex subsea installations. This in turn allows contractors to operate less costly vessels.
Aqueos Corp.achieved a total recordable incident rate of 0.00 in 2015.
Subsea 7has appointed MeteoGroup as its offshore weather forecasting provider for UK continental shelf and Canada operations.
Danish software and hardware engineering companyEIVA has hired survey technology provider PT Geotronix Pratama Indonesia as a representative.
Seatronics, an Acteon company, has become the first company to achieve Valeport calibration facility reaccreditation.
Recruitment firmsAir Energi Group Ltd. and Swift Worldwide Resources Ltd. have merged to form Airswift Holdings Ltd.The company will have a total of 57 operating locations, employ more than 800 people globally and manage a deployed workforce exceeding 6,000 worldwide. It will have three corporate hubs in Manchester, UK, Houston, and Singapore.
TheLafayette Chapter of the American Association of Drilling Engineers has awarded $15,000 in scholarship funding to engineering students at the University of Louisiana at Lafayette.
Prior Diesel, a Suretank company, has opened a cryogenic service facility at its Great Yarmouth base in the UK. The new center can accommodate all aspects of low temperature well service applications, from complete overhauls to the supply of new components which can be shipped to various global destinations. Equipment serviced within the center includes cryogenic high pressure pumps (drive/warm ends and cold ends) from 60,000 to 540,000 SCFH and up to 15,000 psi, cryogenic centrifugal boost pumps, manifolds, PRVs and other related equipment.
First Oil Group subsidiaryFirst Oil Expro has entered administration. Jim Tucker, Blair Nimmo, and Richard Beard ofKPMG LLPwere appointed joint administrators. Their first act was to execute a conditional sale agreement withZennor Petroleum for the sale of First Oil's interest in assets includingFirst Oil and Gas Ltd.and Antrim Resources NI Ltd. These two companies remain outside of administration but will be wholly owned by Zennor after the completion of various formalities.
SPIE Oil & Gas Services Middle Easthas secured two four-year service agreements with Dolphin Energy in Qatar, both extendable by a further year. The company will provide predictive, overhaul maintenance, emergency repair and operation services for two of the Ras Laffan offshore facilities and two onshore plants. It will focus on the heating, ventilation and air conditioning and refrigeration systems, including window and split-type air conditioners. The other contract relates to work onshore in Ras Laffan Industrial City.
Helix Energy Solutions Group Inc.says it will sell its 50% interest in Deepwater Gateway, LLC to a subsidiary of Genesis Energy, L.P. for a cash purchase price of $25 million.