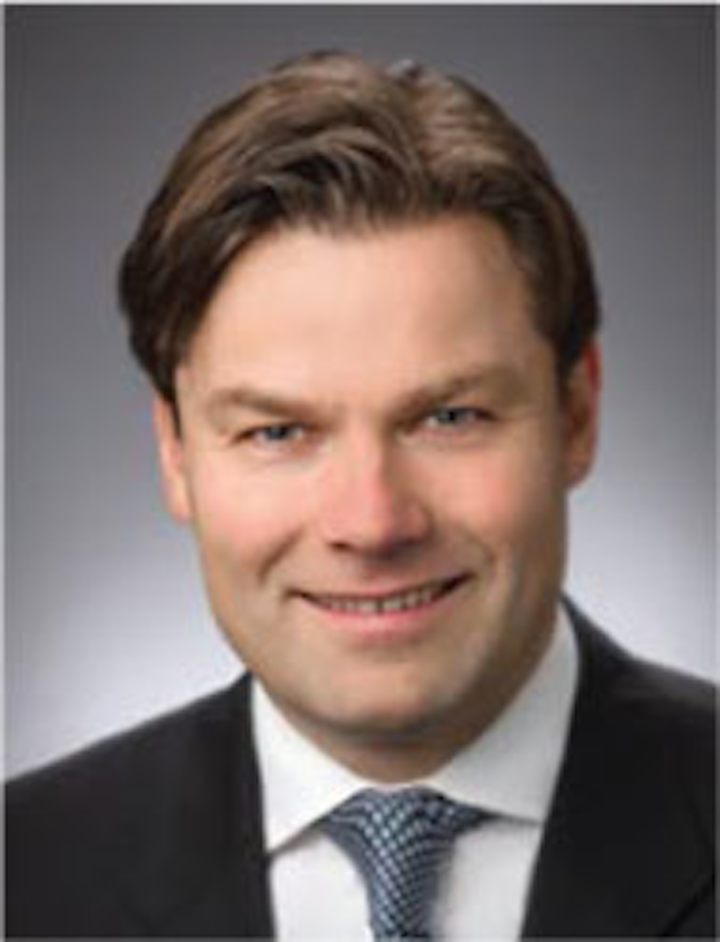 People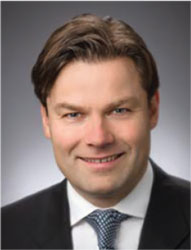 Johansen
TGS has appointedKristian Johansenas CEO. He succeeds Robert Hobbs.
Dr. Mark Williams, chairman of the Hess Corp. board of directors, has retired due to health reasons. James Quigley has been named his successor.
The Corporate Assembly in Det norske oljeselskap ASA has electedØyvind Eriksen as chairman of the board and Trond Brandsrud as a new board member. Gro Kiellandwas re-elected as a member of the board for two years.
Dr. Robert Arnott has joined the Hurricane Energy plc board as a director and non-executive chairman. He succeeds John Hogan.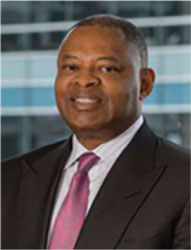 Lawal
Erin Energy has appointedJohn Hofmeister as chairman of the board and Segun Omideleas CEO. They succeedKase Lawal, who has decided to retire as an officer and director.
Total has appointedMomar Ngueras president marketing and services and member of the Executive Committee.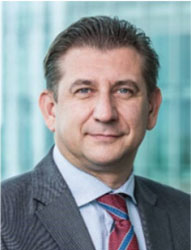 Fick
Gazprom EP International B.V. has namedAndrey Fick as managing director.
McDermott International has appointedErich Kaeserto its board of directors. He will serve on the company's Audit Committee.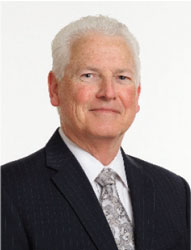 Whitfield
Cobalt International Energy Inc. COO and executive vice presidentVan P. Whitfield will resign effective June 30, 2016. He will assume the role of special advisor to the company for a six-month period on July 1, 2016.
RSI has appointedSami Khanas vice president business development Asia Pacific.
Statoil has electedJeroen van der Veerto its board of directors.
James A. MacLennan, senior vice president, CFO, and treasurer of Noble Corp. has resigned.Dennis L. Lubojacky, vice president and controller, has been named interim CFO.
BHP Billiton has namedSteve Pastoras president operations, petroleum, and will have responsibility for the company's petroleum interests in the Gulf of Mexico, onshore United States, Australia, and Trinidad and Tobago. He will also oversee its ongoing petroleum exploration program.
Gary T. Krenek, senior vice president and CFO of Diamond Offshore Drilling Inc. says he intends to retire on May 3, 2016.
Chevron Corp. has namedMark A. Nelsonas corporate vice president of Strategic Planning.
David Woodward, senior independent non-executive director of Wood Group and chair of the Remuneration Committee, has advised that he intends to retire and step down at the annual general meeting in May. He will be succeeded by Jann Brown as senior independent non-executive director andJeremy Wilson as chair of the Remuneration Committee.
North Atlantic Drilling Ltd. has appointedBote de Vriesand Hunter Cochrane to its board of directors.
Elliot Kinch has assumed the role of chair of the Intervention & Coiled Tubing Association's European Chapter.
SeaTrepid has appointedJake Klaraas commercial manager of SeaTrepid DeepSea andJennifer White as marketing manager.
Matthias Heilmann has joined GE as vice president and chief digital officer for GE Oil & Gas.
Datum360 has named Matt McKinley as of global vice president of business development.
Prosafe SE has appointedGlen Ole Rødlandas a non-executive director.
UTEC Survey has hiredNoel Cowleyto head up the Abu Dhabi office as general manager.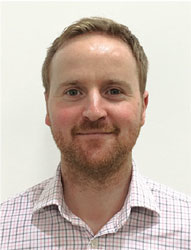 Murray
Stuart Murray has joined iSURVEY as business development manager.
UTEC Geomarine has appointedScott Gooding as general manager for the consultancy services arm of the business andMike Fearnas business development manager. Jim Edmunds, the company's technology director, has assumed responsibility for operational and technical project execution, as well as development of its geotechnical contracting business.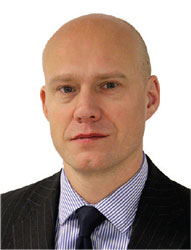 Reynolds
Brian Reynoldshas joined Exova Europe as finance director.
IRMS UKWA has namedDavid Obatolu as general manager, Lee Dudbridge as engineering manager, and Ismail Lawal as senior pipeline engineer.
Barry Cooper has joined Tekmar Energy Ltd. as operations manager.
Turner & Townsend has appointedSimon Trafford as director and country manager for Oman.
Dr. Mario Ruscevhas joined Weatherford International plc as a senior operating executive.
Oceaneering has appointedWilliam J. Boyle as senior vice president, Asset Integrity.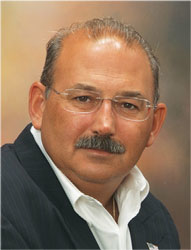 Terrell
Bob Terrellhas joined Aquatic Engineering & Construction Ltd, an Acteon company, as regional manager. Andrew Blaquiere has moved permanently from the Acteon group to Aquatic as proposals and project engineer.
Schoolhill Hydraulic Engineering has hiredStuart Bellas operations and sales director, Gordon Bowie as materials manager, and David Brown as drawing office manager.
Rick Comeaux has joined William Jacob Management Inc. as a senior sales manager for international and domestic clients.
GeoTeric has appointedMark Littmanas vice president of sales in EAME.
Seatronics, an Acteon company, has hiredKevin Strachan as head of finance.
Company News
Nigerian National Petroleum Corp. is to transform into 30 profit-making companies as part of the ongoing reform of the national oil company.
Lloyd's Register has launched Risk-based Inspection, a new service designed to enhance traditional inspection planning. It aims to help achieve higher reliability and a longer operating time; minimizing downtime and reducing risk. The consulting group expects the service to be of interest to operators of floating units at a fixed location, such as FPSO and FLNG vessels.
RSIhas opened a regional office in Singapore. The company will offer services including rock physics modeling, seismic and CSEM inversion, and its rock physics driven integrated reservoir property interpretation.
Wärtsilä's Ship Design unit has entered a cooperation agreement with Shanghai Merchant Ship Design & Research Institute, part of the China State Shipbuilding Corp. According to Wärtsilä, it will lead to the same supplier managing the interface risk between the basic and detail design, traditionally been handled by two separate companies. Relations with ship owners and Chinese shipyards should be strengthened, the contractor added, due to a combination of shorter design development times, in-depth knowledge of all applicable global rules and regulations, and production design capabilities.
AFGlobal Corp.'sAllpoints facility in New Iberia, Louisiana, has been awarded API Q1 quality management and ISO 9001:2008 certification related to the manufacture, repair, and service of risers and subsea equipment.
Sakhalin Energy Investment Co. has contractedBMT ARGOSSto provide weather forecasting services to support operations in the Sakhalin region offshore eastern Russia. Under the long-term contract an 18-strong BMT team will issue weather, wave and current forecasts, and tidal information to assist offshore drilling operations.
Total E&P UK has selected the software management platform Asset Guardian. According to provider Asset Guardian Solutions, the package will help safeguard integrity and improve management of process control software used to operate Total's UK North Sea developments. The software is said to provide a centralized, secure repository for storing software files, disaster recovery, and software version control.
Blackhawk Specialty Tools LLChas expanded its international operations in Mexico with the opening of a new subsidiary and operating facility in Villahermosa, in the state of Tabasco. The company says its goal is to build strong partnerships with both national and independent oil and gas companies and that it will hire and train local employee.
Baker Hughes says that it is the first service company to have enrolled in the new Regional Operational Integrity Program (ROIP) for the petroleum and natural gas industry, and to receive Gold Recognition for its Gulf of Mexico Center of Excellence from the Wollam Petroleum Advisory Group(WPAG). Baker Hughes and WPAG, an oil and gas consulting firm, helped develop and pilot the new program that was implemented in late 2015. ROIP incorporates API Q2 standards and extends that specification's purpose of driving consistency, risk mitigation, and service quality in upstream operations beyond the facility, to the regional level.
AGRhas contracted iSURVEY for rig move and positioning services to assistFaroe Petroleumand ENGIEduring their exploration drilling campaigns off northwest Europe this year.
Sembcorp Marine Ltd. AS has acquired an additional 44% equity inGravifloat ASfor $38 million, increasing its total interest in the company up to 56%. Under the agreement, Sembcorp will eventually buy out the remaining 44% to wholly own Gravifloat, which designs and holds patents for a suite of modularized solutions based on near-shore gravity-based LNG terminals.
The sub-brands PalfingerNed-Deck, Palfinger Dreggen,and Norwegian Deck Machineryhave been integrated into Palfinger Marine.
TheInternational Well Control Forum has launched a global and free online training course to increase knowledge around what can cause a well blow-out and potential oil spill incident. Developed in response to theInternational Association of Oil & Gas Producersrecommendations after the Macondo well blow out, the interactive e-learning is the first level 1 awareness training course to be introduced. The whole course takes around two days.
IRM Systems (IRMS) has opened its first office in Aberdeen. The new office is home toIRMS UKWA, a new division dedicated to serving clients in the UK and West Africa.
Aberdeen-basedAshtead Technology has become the first subsea services company to be accredited by the United Kingdom Accreditation Service (UKAS) for its state-of-the-art calibration laboratory. UKAS assesses a laboratory's calibration and measurement capability to produce precise and accurate test results by scrutinizing the technical competence of staff, the validity of the test methods, and equipment used through a vigorous audit and validation process.
Sikorskyhas recognizedBristow Helicoptersfor its role in safely evacuating hundreds of personnel from two Norwegian fields at the end of last year. Bristow crews, supported by engineers, technicians and operations staff, flew nine Sikorsky S-92 helicopters to airlift 400 offshore workers from six platforms on the Eldfisk and Valhall fields in the southern Norwegian North Sea in extreme weather conditions. This was a precautionary measure after a tow line transporting a 360-ft (110-m) long cargo barge broke in stormy weather and high seas, causing the vessel to drift toward the installations. The company's mission was to evacuate the offshore personnel away from the threatened platforms to other installations outside the danger area and to a safe onshore location as quickly as possible then take them back to their worksites after the situation had eased. This process involved 40 flights over three days.
E&P Consultingand eDrillinghave formed a partnership to serve E&P companies operating in the UK and Dutch North Sea. The two companies will provide drilling and well performance solutions and services ranging from planning, training, to real-time drilling, analysis, and reporting.
Dorf Ketal Chemicals India Private Ltd. has acquired Rayne, Louisiana-basedFlow-Chem Technologies LLC.
Subsea inspection specialistPMAC(Process Monitoring and Control) has acquired topsides inspection services group Oilfield Corrosion Monitoring Services. The company provides internal corrosion monitoring and analysis, bio-side monitoring services, and specialist corrosion monitoring equipment supplies.
Global service and software companyAGRhas secured a collaboration agreement withPetec Ltd. to deliver its expert software technologies in the Commonwealth of Independent States.
The Bureau of Safety and Environmental Enforcement(BSEE) and the National Aeronautics and Space Administration (NASA) have announced a five-year agreement that allows the bureau to capitalize on the best risk management approaches from the aeronautics industry to inform stakeholders and further strengthen worker and environmental safety protections on the outer continental shelf. Under the agreement, NASA will assist BSEE in achieving three primary objectives: further develop the bureau's risk management capability through the use of NASA's probabilistic risk assessment technique; evaluate, design, and test technologies and hardware, including emerging technologies and best available and safest technologies; and assess failures and near miss occurrences using the resources and expertise of NASA's accredited failure analysis laboratory at the Johnson Space Center in Houston.
Denmark-based offshore aviation consulting and safety assurance providerSeaState Aviation has opened offices in London and Hamburg, reflecting the company's increased focus on independent audits and offshore aviation personnel outsourcing.
ARGAS, CGG's geophysical services joint venture with TAQAin the Middle East, has marked its 50th anniversary. Since its formation in January 1966, the company expanded its initial area of operations from the Kingdom of Saudi Arabia to the entire Arabian Peninsula and Egypt. Initially it operated as Saudi Arabia's main geophysical contractor for the exploration and development of hydrocarbon, water, and mineral resources. CGG and its then partner Petrominworked on transferring advances in geophysical technology to Saudi Arabia, in addition to hiring and training Saudi nationals in the latest methods. After 30 years focused mainly on airborne and 2D seismic surveys, in 1997 the company began additionally operating 3D crews.
The National Union of Seafarers of Indiahas asked the Indian Ministry of Shipping for financial aid and incentives toward the training of maritime workforce at NUSI Offshore Training Institute.