Business Briefs
Jul 7th, 2016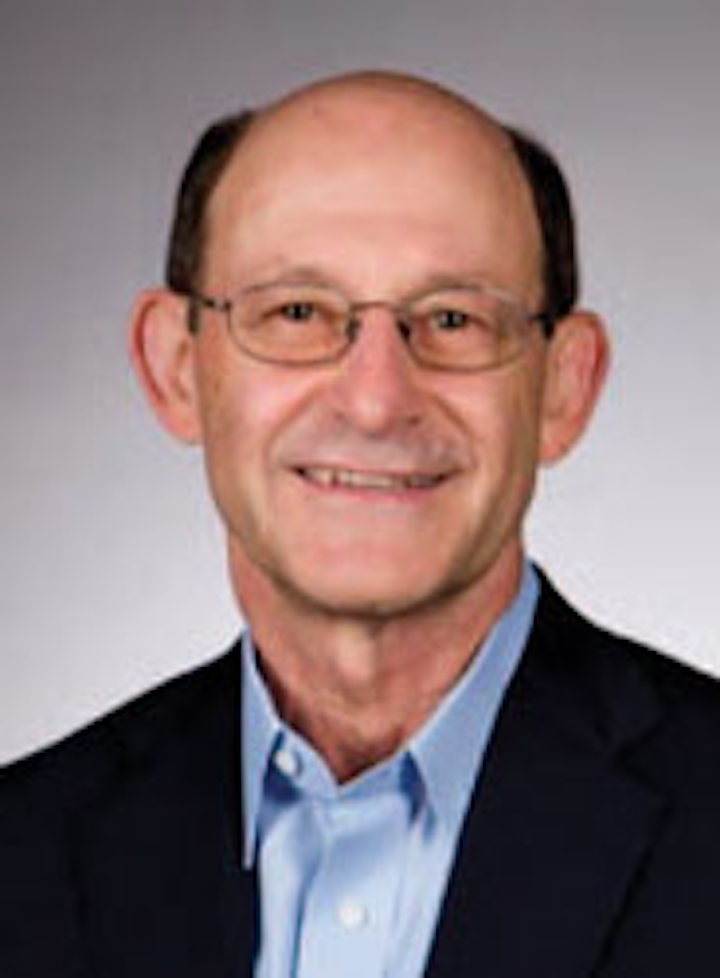 People
Li Fanronghas resigned as CEO, president, and executive director of CNOOC Ltd. The company has appointedYang Hua as CEO and executive director; Yuan Guangyu as president and executive director; and Chen Weias compliance officer and general counsel.
Petrobras has appointedPedro Pullen Parente as CEO. Luciano Galvão Coutinhohas resigned from the company's board of directors.
Cobalt International Energy Inc. has appointedTimothy J. Cuttas CEO and as a Class I member of the board of directors. He succeeds Joseph H. Bryant. The company has appointed William P. Utt as interim chairman of the board of directors andVan P. Whitfield as interim CEO and a Class II member of the board of directors.
Harald Espedalhas resigned as chairman of the board and director of Prosafe SE. The board has accepted the resignation and has appointedGlen O. Rødland as the new interim chairman of the board.
The board of Seadrill Ltd. has appointedAnton Dibowitz as executive vice president of Seadrill Management Ltd.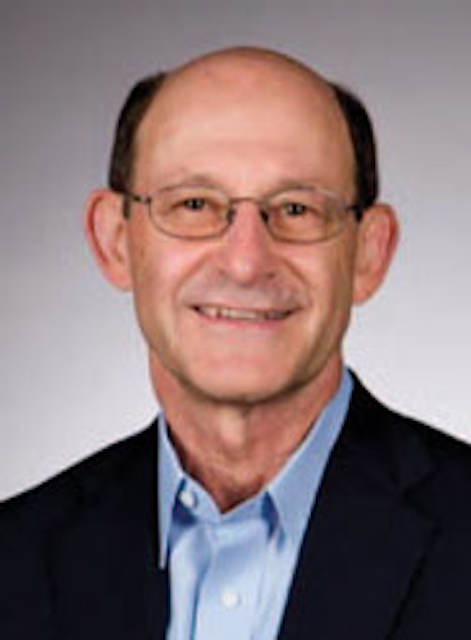 Menard
Audubon Engineering Solutions has namedStafford Menard as vice president of deepwater development.
Saipem has appointedGiulio Bozzinias chief financial and strategy officer.
Baker Hughes Inc. has namedBelgacem Chariag as president, global operations;Art Soucy as president, products and technology; Derek Mathieson as chief commercial officer of the newly formed commercial strategy organization; and Richard Williamsas senior advisor to the company's executive leadership team.
WGP Group Ltd. has namedFrancis Smulders as non-executive chairman.
Dr. Alexander Horch has joined HIMA Paul Hildebrandt GmbH as head of development.
Eni Norgehas appointed Philip Hemmens as managing director.
ExxonMobil has electedAngela Bralyto its board of directors.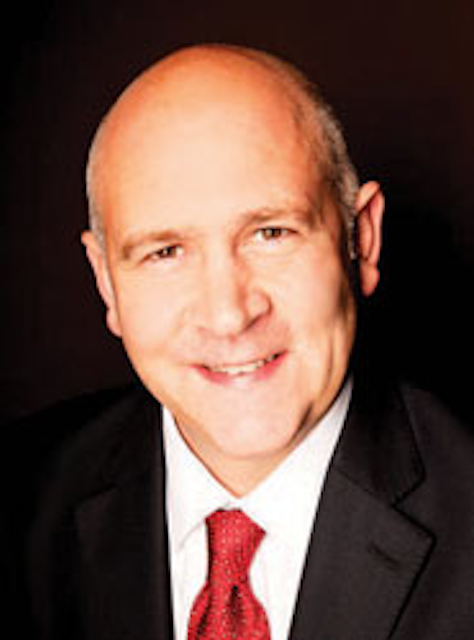 Broadley
The Energy Industries Council has appointedStuart Broadley as CEO.
James Efstathiou has joined Energean Oil & Gas as exploration director.
DEA Norge has appointedHans-Hermann Andreae as managing director.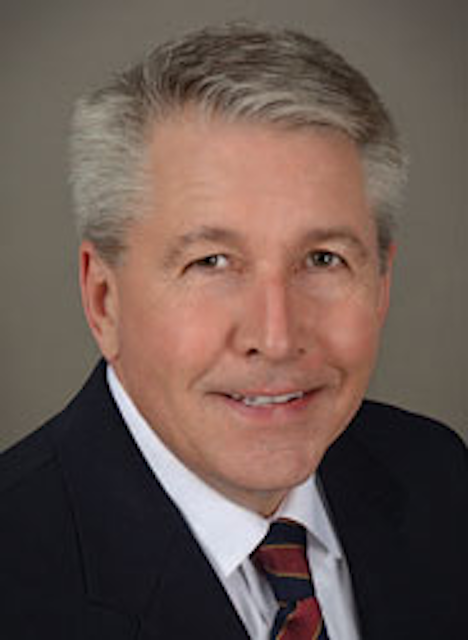 Davin
DownUnder GeoSolutions has hiredChristopher Davin as COO.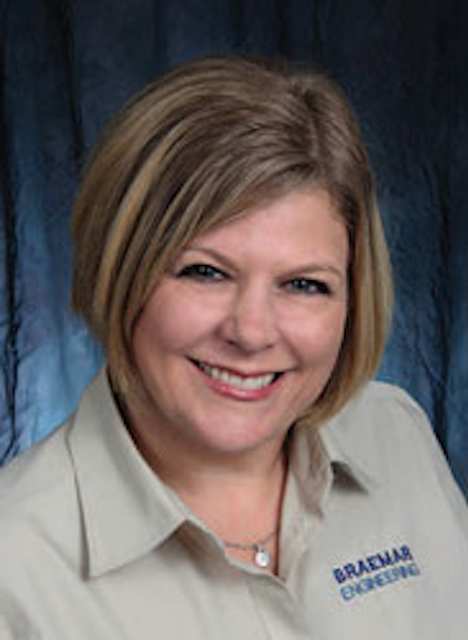 McClain
Braemar Engineering has appointedSheila McClain as managing director.
Ikon Science has namedJulio Gomezas vice president global sales.
Global Maritime Consultancy & Engineering has appointedAnna Keenas regional manager for the Asia Pacific region and Mikal Grure Eie as regional manager for Norway.
InterAct, an Acteon company, has addedJerry Nichols, senior geophysical advisor, to its technical team.
Trelleborg's offshore operation has namedSebastian Araujoas managing director of its Brazilian manufacturing facility in Macae.
ROVOP has hiredNeil Francisas vice president of business development in Houston.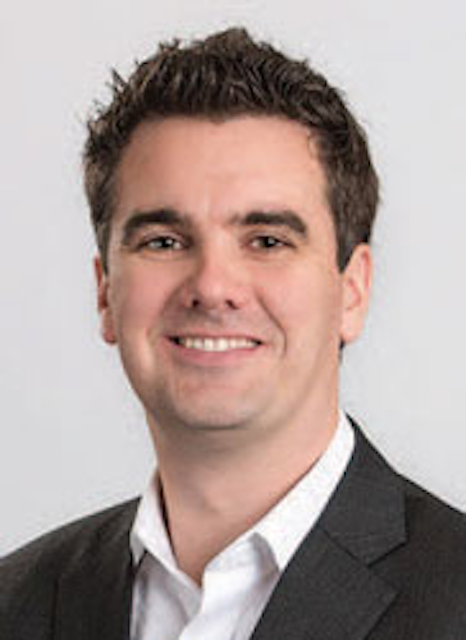 Harkin
Exova has appointedRonan Harkin as vice president of sales for the Americas region.
Ferguson has appointedSonnie Groombridge as APAC business unit manager.
Siri Hatlen has stepped down from Sevan Marine ASA's board of directors.
ACE Winches has appointedChris Walleras engineering manager.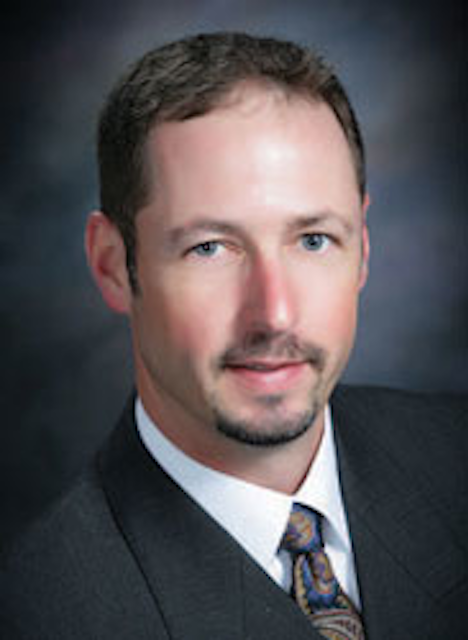 LeBlanc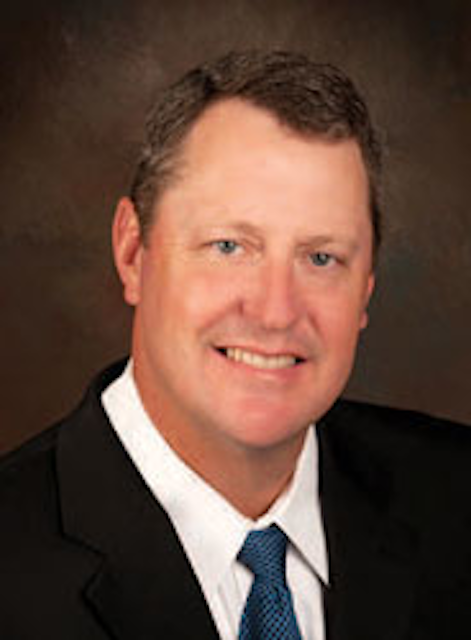 Shell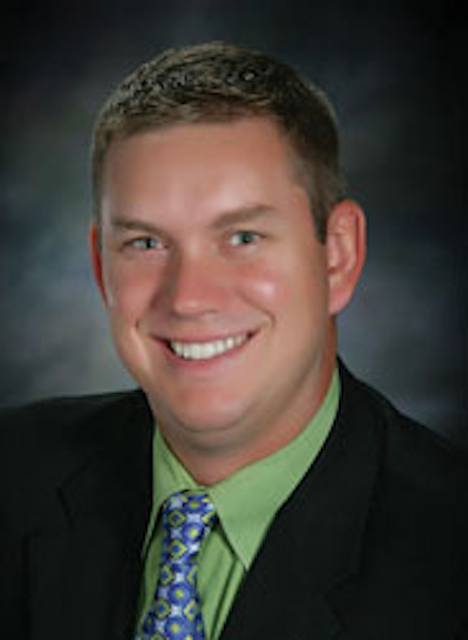 Busscher
Stokes & Spiehler has appointedBlair LeBlancas vice president - offshore operations; Tony Shellas vice president - sales and marketing; and Donnie Busscheras engineering manager.
Blaze Manufacturing Solutions has appointedGordon Cookas service manager.
Leonard Brasseauxhas joined Hydratight as product account manager and will be responsible for the upstream market in Louisiana, Alabama, and Mississippi, focusing on all offshore activity.
KBR has appointedLynn Nazareth as vice president of investor relations.
RigNet Inc. has namedSteven E. Pickett as CEO and president. He will be based in Houston and succeeds Marty Jimmerson, who has served as interim CEO and president.
Don Fryhoverhas joined RAMTeCH Software Solutions as senior vice president of energy data management.
AccessESP has appointedAnwar Assalas Middle East and North Africa region manager.
SIMMONS EDECO Europe Ltd. has namedGavin Sherwood as business development manager.
BIRNS Inc. has hiredXin Lian as manufacturing engineer.
In Memoriam
James H. Stasny passed away on May 27, 2016, in College Station, Texas, after a lengthy illness. In 1986, Stasny along with business partner, Joe R. Janac, founded Dynacon Inc. in Bryan, Texas. Dynacon was acquired by Forum Energy Technologies in December 2012. He most recently founded another company, JMF Landworks, with his son Mark.
Dr. Lee Ott passed away on June 1, 2016. He was the chief scientist that enabled the first satellite-based positioning by a commercial company.
Both men were members/supporters of the Houston Section of the Marine Technology Society.
Company News
TheInternational Pipe Line & Offshore Contractors Association(IPLOCA) says that a new biennial award will be presented for the first time at the IPLOCA's 50th anniversary convention in Paris, Sept., 12-16, in recognition of Excellence in Project Execution. IPLOCA says that this award will be given for a particularly high standard of project execution, in recognition of a step change in both the company's satisfaction and a trade mark for the contractor's execution capacity.
Baker Hugheshas consolidated its previous regional operations structure into one global organization with responsibility for driving operational performance, service and sales execution, and delivering strong operating profits. It also has combined its technology and global products and services organizations to create one global organization responsible for strengthening the company's technology commercialization and investment strategy.
Wood Group Mustang has formed a joint venture with Mexican oil and gas operator and services companyGrupo Diavaz. They aim to capitalize on Mexico's energy reforms.Mustang Diavaz, based in Mexico City, will provide engineering, procurement, and construction management services to offshore and onshore facilities, and pipelines in Mexico's upstream and midstream oil and gas markets.
Saudi Aramco has signed a memorandum of understanding with GEand Italian group Cividale. They plan to build what they claim will be the Middle East and North Africa's first high-end forging and casting manufacturing facility designed to serve the region's maritime and energy industries. The new facility, involving a joint investment of more than $400 million, will be located in Ras Al-Khair, Saudi Arabia under the Royal Commission of Jubail and Yanbu industrial area. This should be operational in 2020, creating 2,000 jobs and helping to support development of local Saudi small and medium enterprises.
United India Insurance Co.has re-appointed Aqualis Offshore to provide marine warranty services to ONGCoffshore India. Marine warranty surveyors from the company's office in Dubai will support ONGC's fleet of jackup rigs and mobile offshore production units in Indian waters. Operations include reviews of rig move documentation, issue of certification and on-board attendance.
Following the latest report from Accident Investigation Board Norway, theNorwegian Civil Aviation Authority has suspended all use of H225. According to Statoil, this helicopter type has already been suspended from regular traffic following the crash of an aircraft transporting offshore crew members at Turøy, western Norway, on April 29, 2016. The restriction applies to all use of this helicopter for search, rescue, and medical assignments.
Schlumbergerhas acquired Saltel Industries, an engineering, manufacturing, and service company that offers expandable patches and steel packers technology for the oil and gas industry.
Barakah Offshore Petroleum subsidiaryPBJV Group has received a letter of award from Murphy Oilto provide welding services for a drilling and subsea program offshore Malaysia. It will guarantee manpower, equipment, and consumables for the welding work throughout the duration of the contract, which is set to run until mid-2018.
CORTEChas expanded its CORTEC Manifold Systems Lafayette manufacturing facility and relocated to new premises in Port Allen, Louisiana.
Cyberhawk Innovations has signed a partnership agreement Norwegian UAV operator Nordic Unmanned. This will give customers in Norway access to Cyberhawk's cloud-based asset management software iHawk, which converts UAV-captured images into asset management information in the cloud. It is said to provide intuitive access to inspection data using a simple map-based interface, demonstrating the status of the asset using a traffic light system and allowing the user to probe for further engineering commentary and evidence.
Ocean Team Group has established Ocean Team Fluidcare UK, a base in Aberdeen.
National Oilwell Varco Inc. has entered into a definitive agreement to acquire the completion tools business of Trican Well Service Ltd.
Tenarishas begun operations at its new Rig Direct Academy, a training and testing center in Veracruz, Mexico.
Suretankhas entered into a formal agreement in Angola with local partner b. The latter is a 100% Angolan company offering procurement, importation and customs clearance, facility and project management, consulting and staffing services.
Hydratighthas moved all offshore equipment from Deer Park, Texas, to its facility in Gonzales, Louisiana.
Offshore Technical Compliance has introduced two new IADC-accredited regulatory compliance training programs: an offshore drilling and a marine regulatory compliance training.
OEG Offshore has acquired AOR Containers.
TheWeatherforddrilling services facility in Nisku, Alberta, Canada, has received API Specification Q2 certification.
National Safety Apparel has acquired Drifire.
Vallourec Tube-Alloy has opened a new plant in Singapore, to be known as Vallourec Tube-Alloy Asia-Pacific.
Wärtsilähas donated an eight-cylinder Wärtsilä 20 engine and generating set, to the Marine Engineering Technology Department at Texas A&M University at Galveston. The donation includes specialty tools and will provide students with valuable hands-on experience for expanding their knowledge of engine repairs, emissions and fuel economy. In addition to the equipment, the company will also offer engine training to the Texas A&M Galveston engineering professors through the Wärtsilä Land and Sea Academy based in Fort Lauderdale, Florida.
GE Oil & Gas has certifiedChet Morrison Contractors as a licensed inspection and repair service provider. Its Deepwater Riser Services' facility in Houma, Louisiana, is qualified for disassembly, inspection, and repair of GE Oil & Gas marine drilling risers. It is one of only two such facilities in the state of Louisiana.
Damen Shiprepair Oranjewerf has received ISO 9001:2008 certification.
HIMAhas chosen Singapore as its hub from which to coordinate activities in the Asia/Pacific region.
Oilennium Ltd. has completed the Well Control Awareness Course (Level 1), which was developed for the International Well Control Forum.
Inspection Oilfield Serviceshas celebrated 25 years as the leading independent provider of tubular management services.
eDrillinghas teamed with PetroEDGE(PE) to provide training for upstream oil and gas companies in the UAE and Asia. They aim to help customers improve the competency of their engineers via realistic simulator training using eDrilling software and simulators. eDrilling will provide planning, training, drilling, analysis, and learning solutions, while PE provides training course development and delivery support.
ClassNKhas re-opened its office in Tehran and signed or approved agreements with the Iranian Classification Society (ICS), Ports and Maritime Organization(PMO), and Ministry of Roads & Urban Development of Iran. The office, originally opened in December 2009, was closed three years later, but the company has decided to return following the relaxation of sanctions against Iran. Its new accord with ICS sets out a framework for surveys and certifications for NK/ICS dual-classed ships, while the agreement with PMO - due to be finalized - will allow ClassNK to perform statutory surveys and certifications on Iranian-flagged vessels in cooperation with Port & Flag State Control officers.
Wood Group has acquired the trade and assets ofEnterprise Engineering Service Ltd.'s (EESL) Aberdeen-based fabrication and manufacturing business. Last month EESL entered administration. Wood Group says the acquisition will enhance its asset integrity management capabilities, adding fabrication to UK upstream/midstream life extension services. EESL's employees will remain at their existing 4,000-sq m (43,055-sq ft) fabrication facility in Aberdeen.
Correction:
The2016 Deepwater Solutions & Records for Concept Selectionposter, which ran in the May 2016 issue of Offshore, erroneously listed the Jolliet TLP as decommissioned. This TLP, operated by MC Offshore Petroleum, LLC, is still in operation and producing in the Gulf of Mexico.