Business Briefs
Jun 9th, 2016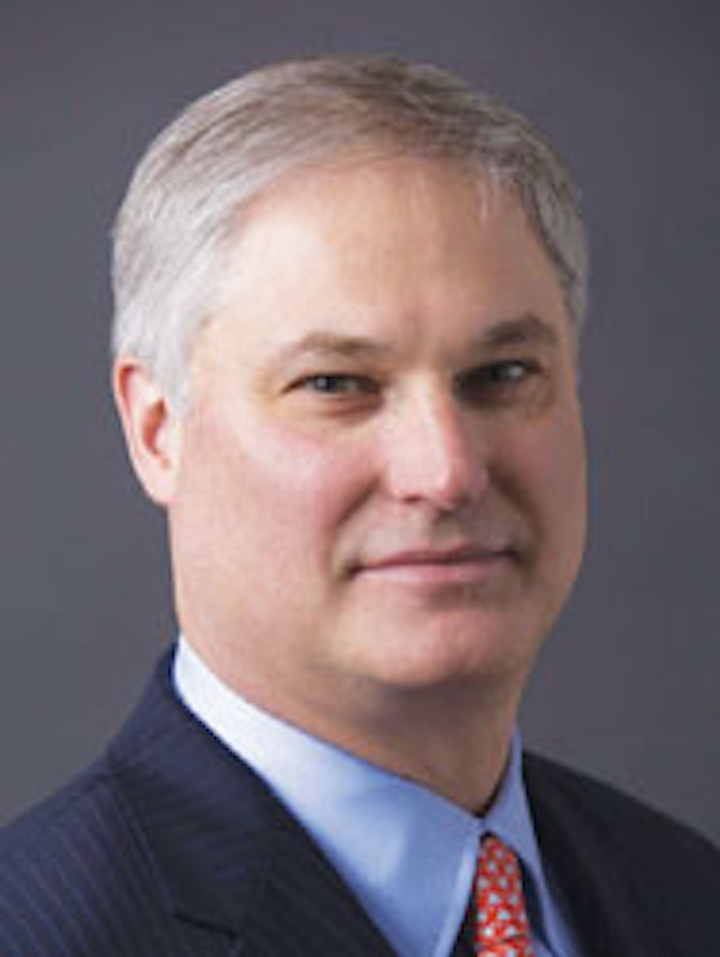 People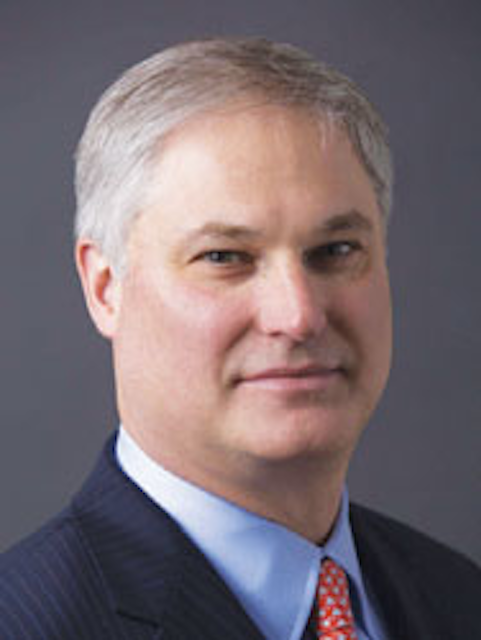 Pferdehirt
The FMC Technologies board of directors has appointedDouglas J. Pferdehirtas president and CEO, effective Sept. 1, 2016. He will succeed John T. Gremp, who will continue to serve as chairman of the board of directors while the company completes its transition to the new CEO.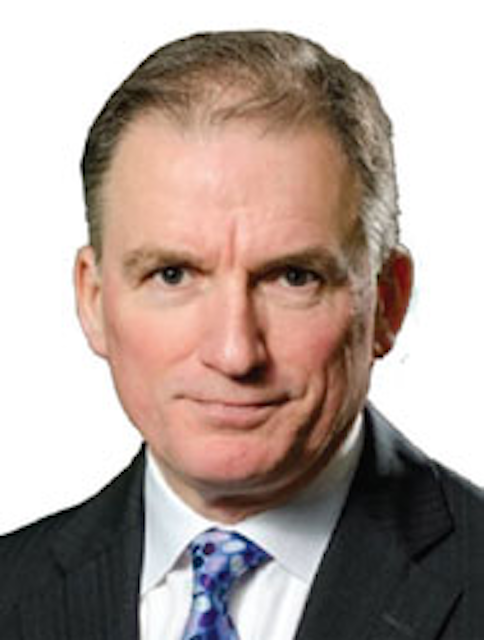 Lewis
Amec Foster Wheeler has appointedDr. Jonathan Lewis as CEO.
Saudi Arabia's King Salman has appointedKhalid al-Falih, Saudi Aramco's chairman and former CEO, as minister of energy, industry, and mineral resources.
Diamond Offshore Drilling Inc. has hiredKelly Youngblood as senior vice president and CFO. He succeeds Gary T. Krenek, who is retiring after 33 years of service to the company and its predecessors.
Daniel Yergin, vice chairman of IHS Inc., has been named the recipient of an honorary doctorate from Dartmouth College Tuck School of Business.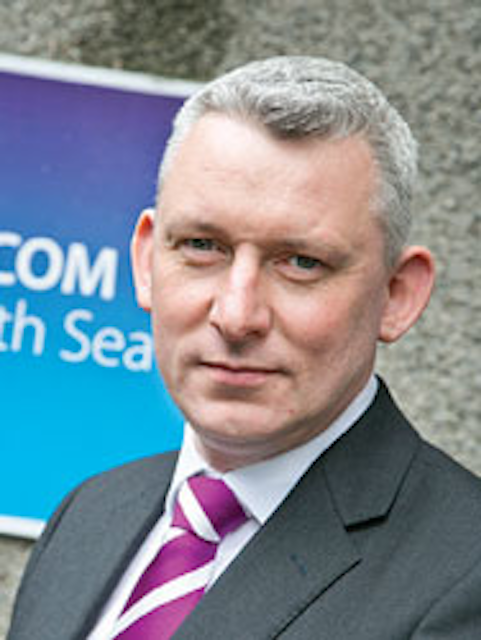 Esson
Decom North Sea has appointedRoger Esson as CEO.
Oil & Gas UK has appointedNeil McCulloch, president, North Sea at EnQuest plc, and Terry Savage, corporate relationship director at Global Energy Group, as co-chairmen of the board, representing the operator and contractor communities respectively. They succeed Trevor Garlick and John Pearson.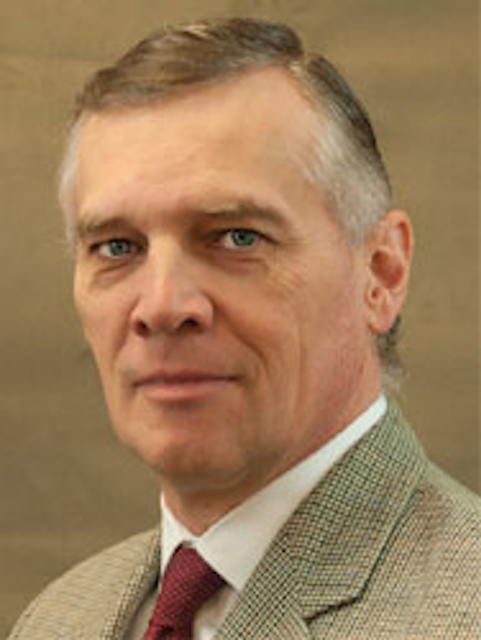 Conners
Umbilicals International, a Seanamic Group company, has appointedRobert Conners as CEO.
Genel Energy has namedPaul Schofieldas COO.
Gary Smithhas resigned as CEO of Golar LNG. He is succeeded by Oscar Spieler.
Muhammad Shahabhas joined William Jacob Management as engineering manager.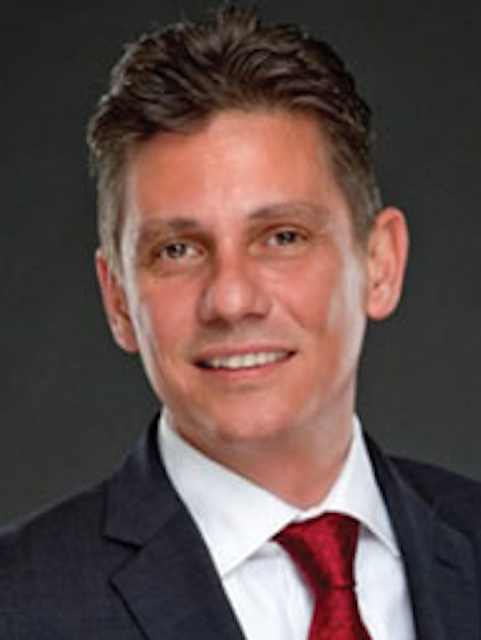 Saygi
AlMansoori has appointedMousa Kiwanas corporate supply chain manager for AlMansoori Specialized Engineering,Erhan Saygias marketing and integrated service manager for AlMansoori Petroleum Services, and Peter Hendersonas general manager of AlMansoori Petroleum Industries subsidiary Global Chemical Co.
The DeepOcean board of directors has electedHarald Norvikas chairman.
Don McCormackhas resigned as CFO of VAALCO Energy Inc.
Wood Group Kenny CEOBob MacDonald has been elected to the council of the Society of Underwater Technology.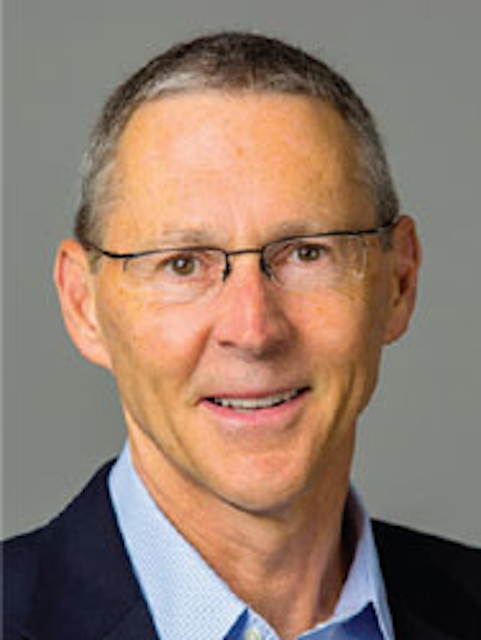 Schlaff
Wood Group has appointedRaymond Schlaff as senior vice president and chief procurement officer. Richard Howson has joined Wood Group as a non-executive director and the board's Nomination and Safety, Assurance & Business Ethics committees.
The Polarcus Ltd. board of directors has addedErik Mathiesen, Tom Henning Slethei, and Peter Zickermanas members.
GulfNav has namedKhamis Juma Buamimas managing director and Group CEO and a board member.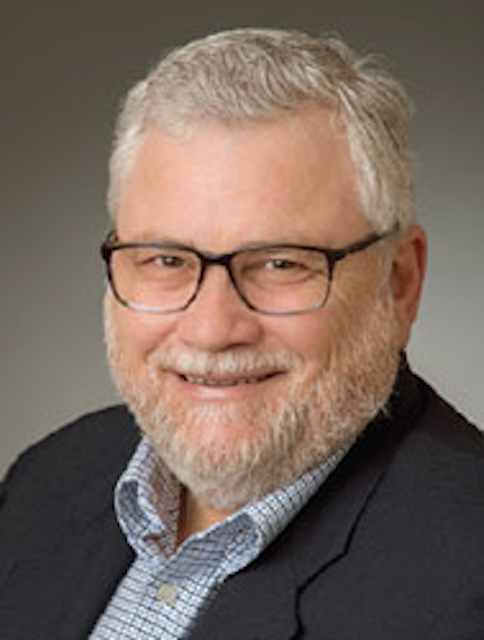 Webb
Letton Hall Group has hiredRobert A. Webband Jefferson Creek as senior advisors.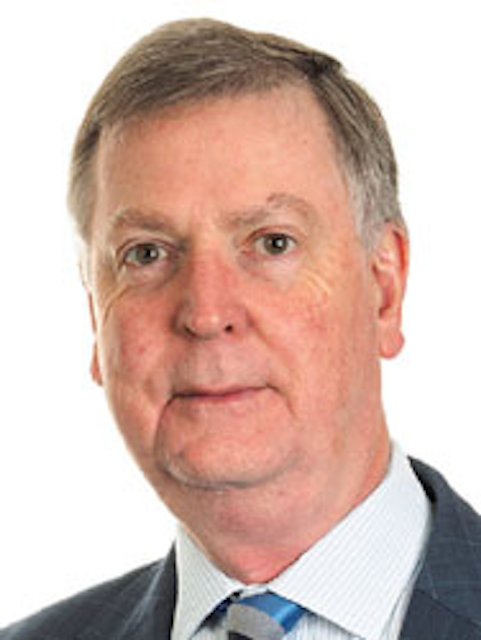 Luff
The Industry Technology Facilitator has appointedRichard Luffto its board as a non-executive director.
Cristiano Tortelli has joined Prysmian Group as senior vice president - to lead the newly created oil and gas business area.
Michael Chia Hock Chye has joined the KrisEnergy Ltd. board of directors as a non-executive director and as a member of the Audit Committee and Nominating Committee.
WFS Technology has appointedMike Theobald as project director for Australia and Southeast Asia.
Ikon Science has appointed chief technology officerDr. Denis Saussusto its board of directors and David Flett as president Middle East and Central Asia in addition to his current role as president Asia Pacific.
Cody Moffittand Terren Roarkhave co-founded Subsea Engineering Technologies, LLC. Its management team includes Barbara Thompson as vice president of business development and marketing,Doreen Chinas vice president of systems and operability solutions, and Neil Summeras vice president of geotechnical services.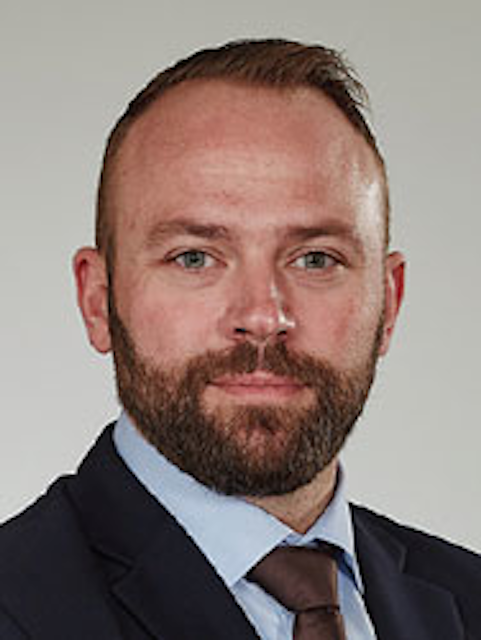 Gleerup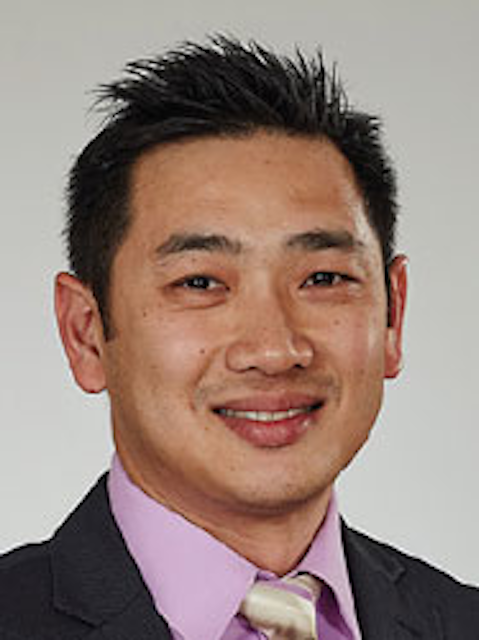 Lam
Global Marine Systems Ltd. has hiredMikkel Gleerupas director, sales and commercial, and Darren Lam will join SBSS as managing director.
Paul Younghas joined Aberdeen-based Seacroft Marine Consultants as a marine manager.
UTEC Survey has appointedMick Elmslie as business development manager and Paul Barryas operations manager.
Archie Kennedy has joined the board of Bibby Offshore as a non-executive director.
Adept Solutions has appointedRaymond McMannas a non-executive director.
Swire Oilfield Services has appointedFiona MacLeodas global strategic account manager. Athina Skoupnevskagia and Daniel Bleymann have joined as business development managers.
Richard Alan Morgan has joined Bell Geospace Inc. as senior geoscientist.
Stacey Avalos has joined Reactive Downhole Tools as business development manager for the North America region.
Stone Energy Corp. has appointedDavid T. Lawrence as a special liaison of the independent directors to work together with management to help assess strategic alternatives and restructuring alternatives for the company.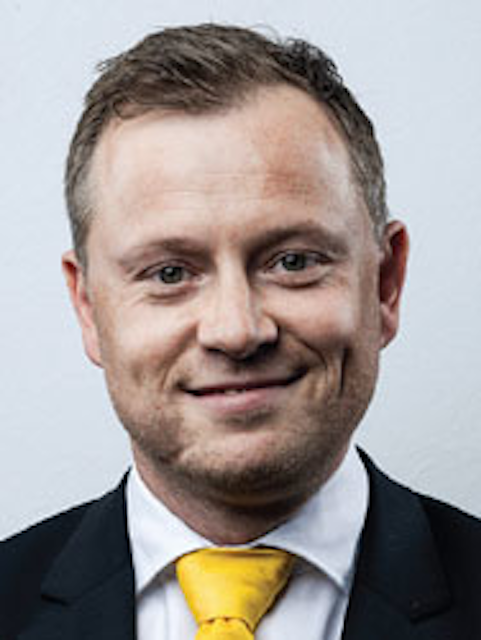 Schibevaag
Hoover Container Solutions Norway AS has appointedTor Olav Schibevaag as managing director for Europe andKjetil Skaaren as general manager for Norway.
WFS Technology Ltd. has hiredGraeme Slater as sales manager for the UK, Australia, and Southeast Asia.
AMETEK Specialty Metal Products has appointedRahul Gujaras national sales manager for India.
AccessESP has namedJohn Algeroyas the Europe and Africa region manager.
Bibby Marine Services has appointedStephen Boltonas operations director.
Elizabeth Roetger and Bill Severnshave joined Shin-Etsu Silicones of America Inc. as regional sales managers-Silanes business.
Littler has namedJohn Cerilli(Pittsburgh) and Kelley Edwards (Houston) as co-chairs of the firm's Energy Industry Practice Group.
Subsea Tieback Forum & Exhibition
The 16th annual Subsea Tieback Forum & Exhibition, the largest global exhibition for the subsea engineering industry, attracted more than 2,200 attendees and 174 exhibitors. The event took place March 22-24, 2016, in San Antonio, Texas, at the Henry B. Gonzalez Convention Center. "Delivering Value Through Technology" was the event theme.
Tim Dean, senior facilities engineering advisor of Anadarko Petroleum Corp. and presenter of "Lucius Project Execution" received the best presentation award. Danny Hough, vice president of developments at Deep Gulf Energy, won the best presenter award for his presentation, "Kodiak Subsea Tieback." The annual event returns to San Antonio on March 21-23, 2017.
Subsea Tieback Forum Advisory Board.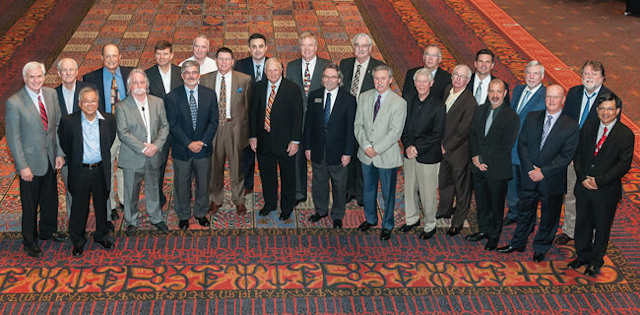 Back Row from Left to Right: Mark Carter, OneSubsea; Bob Carter, Vaela Resources, Karl Schnakenburg, BHP Billiton; Jon Sonka, ExxonMobil Development Co.; Mark Tilley, Hess Corp.; Eric Stutes, Anadarko Petroleum Corp.; Steve Frantz, Talos Energy; Tom Kelly, FMC Technologies; Bobby Voss, GE Oil & Gas; Advisory Board Chairman Eric Hevle, Ecopetrol America; Randy Seehausen, INTECSEA; and Pete Stracke, Statoil
Front Row from Left to Right: Kazu Kochi, Petrobras America; Chuck Horn, Genesis; David LaCaze, Shell; John Fitzgerald; Bruce Crager, Endeavor Management; Christopher Curran, BP; Clyde Hewlett, Oceaneering International Inc.; Gene Raborn, Technip; Jim Macklin, InterMoor; Antonio Critsinelis, Chevron, Paul Beer, Freeport-McMoRan; and Mason Wu, DMAR Engineering
Not pictured:Robin Dupre, Offshore; Jay Hursh, Aker Solutions; Ian Ramsay, Murphy Oil Corp.; and Tony Ray, ConocoPhillips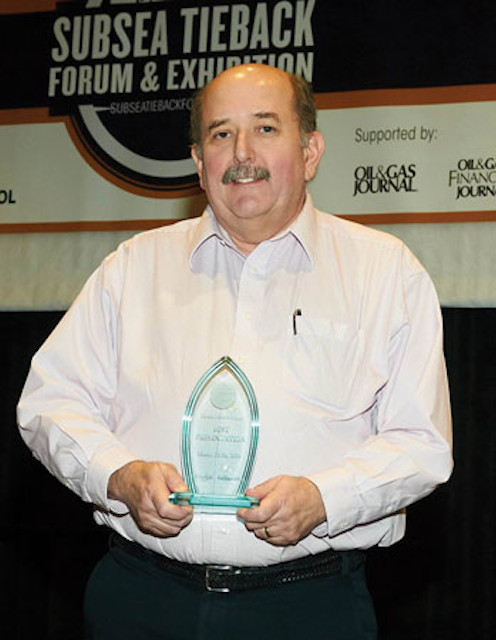 Best presentation award winner Tim Dean of Anadarko Petroleum Corp.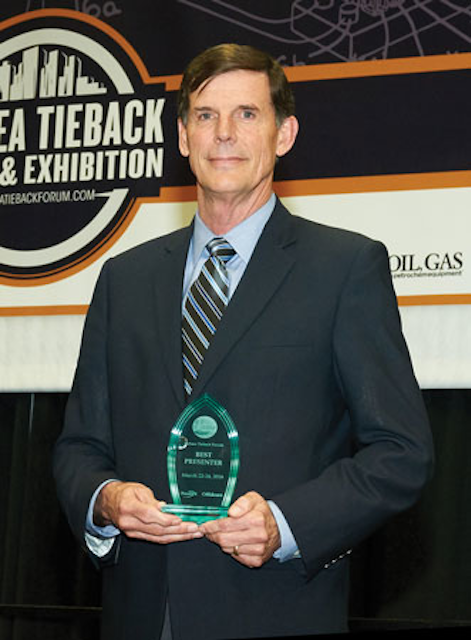 Best presenter award winner Danny Hough of Deep Gulf Energy.
Company News
Halliburton Co. and Baker Hughes Inc. have terminated the merger agreement they entered into in November 2014. Halliburton will pay Baker Hughes the termination fee of $3.5 billion.
Halliburton has won the Safety Leadership Award from theCenter for Offshore Safety. Presented at this year's Offshore Technology Conference in Houston, the annual award recognizes operators and contractors for outstanding contributions to the development and sharing of effective safety management practices in the US offshore oil and gas industry. The company won in the contractor category for implementation of its Dropped Objects Prevention program, which seeks to prevent dropped-object incidents and protect people and equipment should they occur. Phillip Perry, senior HSE manager for the Gulf of Mexico Region, and Roy Farmer, HSE technical professional and dropped objects prevention leader, accepted the award on its behalf.
Hili Companyhas entered into a joint venture agreement with Peterson to offer oil and gas logistics services across the Mediterranean and North Africa. Peterson (Malta) Ltd. will provide supply base services, warehousing and logistics management, procurement and recruitment for oil and gas clients in the region.
Paradigm has opened a Seismic Center of Excellence in Mumbai, India. The center, staffed by domain experts, will be dedicated to dealing with the challenges associated with processing, imaging, interpreting, and modeling of multi-line 2D seismic surveys.
Damen Shipyards Grouphas opened an office in Houston.
Schlumberger has entered into an agreement to acquire the coiled tubing drilling and coiled tubing units fromXtreme Drilling and Coil Services Corp.Xtreme currently owns a fleet of 11 coiled tubing units located in Saudi Arabia and the US. The transaction is subject to customary closing conditions and is expected to close in 3Q 2016.
Rubicon Oilfield Internationalhas acquired Tercel Oilfield Products fromLime Rock Partners.
Well management/performance improvement specialistExceed has formed an alliance with Weatherford. The two companies will offer an "end-to-end" solution for well decommissioning via an integrated team combining technical and commercial capabilities.
SeaOwl has agreed to acquire Wellstaff, a technical services provider.
Barrier Group has acquired Dubai-based Seven Seas Ship Maintenance and Repair(SSSMAR). As the renamed Barrier SSSMARit will offer passive fire protection services, architectural, painting, and insulation project work.
Seatronics, an Acteon company, has renewed its global sales and distribution partnership with2G Robotics.
Buckthorn Partnersand theArab Petroleum Investments Corp. have acquired subsea equipment provider Ashtead Technology. The investment should allow Ashtead to expand its geographical reach, particularly in the Middle East.
Wood Grouphas acquired Ingenious Inc., a proprietary software and consulting services supplier. The acquisition provides manufacturing operations management systems and will operate within Wood Group Mustang's automation and control business.
Trelleborg's offshore operation in Macae, Brazil, has received ISO 9001:2008 certification.
Technip USA Inc.has won the National Ocean Industries Association2016 Safety in Seas Culture of Safety Award. The company was recognized for its Pulse program, a global vehicle for HSE climate change through leadership and communication.