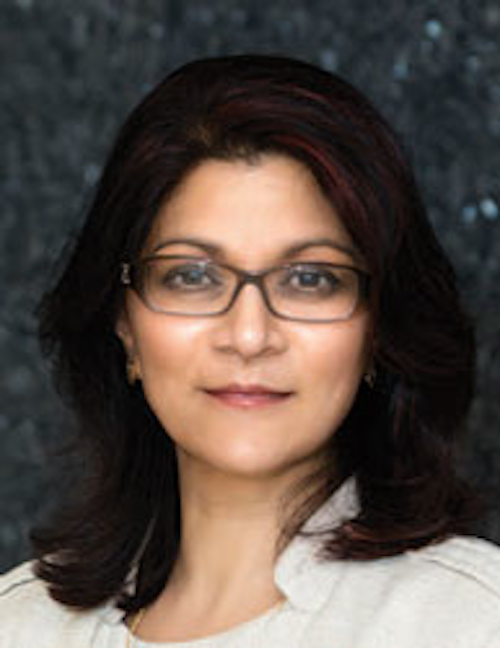 People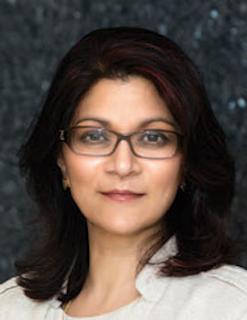 Thakorlal
Advisian has appointedGeeta Thakorlalas president of INTECSEA. She succeeds Neil Mackintosh, who will take on the role of executive vice president of global sales and marketing for Advisian, the independent management and technical consulting business line of the WorleyParsons Group.
Lamprell has appointedChristopher McDonaldas CEO and director, effective Oct. 1, 2016. He will succeed Jim Moffat, who is retiring from the company. Following a handover period, Moffat will take up his part time consultancy role from mid-November until March 31, 2017. He will stand down as a director on Sept. 30, 2016.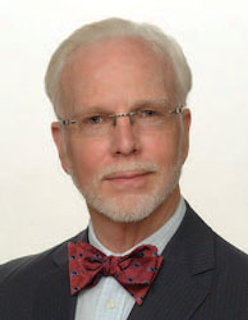 Williamson
Richard B. Williamson, longtime board chairman and past president and CEO of T.D. Williamson, has retired and assumed the position of chairman emeritus. Stephen Williamson has succeeded him as chairman of the board.
VAALCO Energy Inc. CEOSteve Guidry has retired from the company and board of directors. COOCary Boundshas assumed the role of interim CEO.
The Society of Exploration Geophysicists has selectedNancy House to serve as president-elect for 2016-2017. Following her one-year term, House will assume the role of SEG President after the 2017 annual meeting. She will become the second woman to serve as the president since its founding in 1930. Also elected to the 2016-2017 SEG board of directors areMadeline Lee as second vice president, M. Lee Bell as treasurer, and Paul Cunningham andRuben Martinez as directors at large.
Royal IHC has appointedDave VanderHeyde as CEO. He succeeds Bram Roelse.
OOS International BV has appointedDr. Ng Pock Too as the deputy chairman of OOS Asia-Pacific Private Ltd. He will also serve as a supervisory board member to OOS International B.V.
Mermaid Maritime Public Co. Ltd. has appointedRaza Ullah Khan as CFO and Dr. Vincent Siaw as executive vice president and COO.
Mermaid Subsea Services has hiredDarren Morgan as executive vice president. He succeeds Paul Burger Whiley.
Dr. Dambisa Moyoand Dr. Wanda Austin have been elected to Chevron's board of directors. Dr. Moyo's appointment is effective Oct. 11, 2016; she will serve on the company's Audit Committee. Dr. Austin's appointment is effective Dec. 1, 2016; she will serve on the company's Board Nominating and Governance Committee and Public Policy Committee.
Anadarko Petroleum Corp. has electedDavid E. Constable to serve as an independent director.
EV has appointedFraser Louden as CEO, Rob Potter as global marketing manager, Tobben Tymons as sales and marketing manager for its eastern hemisphere operations, and Jeff Whitaker as sales and marketing manager for its western hemisphere activity.
The Supervisory Board has nominatedD.H.M. Wood as management board member and CFO of SBM Offshore. The company will hold an extraordinary general meeting on Nov. 30, 2016, where it will be proposed that Wood be appointed as a member of the management board for a period of four years until the 2021 annual general meeting.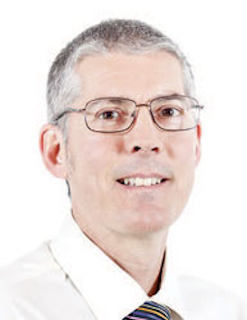 Lindsay
Gavin Lindsay has joined READ Cased Hole as global business development manager.
The Harris Pye Engineering Group has appointedJan Bloksgaard as managing director, Martyn Brooksas technical manager, and Hywel Watkins as operations manager of the Boiler Division.
Prior Diesel has namedMatt Dack as business development manager.
Bureau Veritas has appointedNick Brownas communications director, Marine & Offshore Division. He will take up the post on Nov. 2, 2016, and replace Philippe Boisson, who retires after more than 25 years in the role.
Saipem has appointedGaetano Colucci as senior vice president of the Public Affairs and Communication.
AISUS Offshore has appointedAndrew Mitchellas business development manager.
Company News
Prosafeis reorganizing its shore-based business in an attempt to cut its annual costs by $30-40 million. The changes, which include redundancies, should take effect during the current quarter as the company adjusts its accommodation support vessel capacity to meet a falling offshore activity level. It is also targeting reduced capex spending to protect its financial position. The company hopes its measures will ensure it stays competitive in the continuing difficult market conditions and in a solid position to grow once the industry starts to recover.
Weatherford International plchas signed a joint initiative agreement with IBMto collaborate on the development of new products and services for oil and gas producers that leverage IBM's analytics and Internet of Things capabilities on the IBM Cloud. Through the joint initiative Weatherford and IBM will develop new analytics solutions, all available via the IBM Cloud, that are based on Weatherford's production optimization and engineering software platform, its supervisory control and data acquisition, and its sensors and controllers. The jointly-developed solutions will be part of the Weatherford's new Reservoir Solutions global business unit, which was launched in early 2016 and is dedicated to providing integrated offerings that help its clients lower their operating costs and increase production.
Hague and London Oil BVhas signed a memorandum of understanding (MoU) with ENGIE Global Energy Management. Under the MoU, HALO will contribute its upstream and commercial capabilities to target, acquire, and manage low-risk natural gas production assets in Europe. ENGIE, which is a strong player in European gas markets, with operated oil and gas production offshore Norway, the UK and the Netherlands, will provide its expertise in energy management to offer what is described as an innovatively structured gas off-take, designed to help HALO secure funding of assets.
BPhas awarded Add Energya new three-year global maintenance build data centralization contract valued at around £15 million ($19.58 million). This covers all of BP's upstream operating regions. Add Energy will provide bills of materials data and instigate efficiency improvements and global data cleansing and enhancement. It will also make available a quick response team for maintenance and business process improvements on a regional level from BP's central maintenance function.
Subsea training facilityThe Underwater Centre has introduced a new hydraulics course which will provide candidates from a wide range of industries an introduction to fluid power systems. The course deals with the concepts and practical application of oil-powered hydraulics within the industry, typically encountered by technicians. Using a range of instructional techniques, candidates will gain experience of closed-loop and open-loop systems. Throughout the three-day course, students will learn about core concepts including: fluid principles, hydraulic symbols and notation, pressure, flow and directional control, energy storage, basic electrical theory, hose management, pressure testing and fittings and fault-finding.
Proservhas formed a partnership withKLAW Products to prevent offshore spills in the Middle East. KLAW, an oilfield equipment provider, supplies breakaway couplings and emergency release systems for the safe transfer of hazardous and non-hazardous material. Proserv, a topsides/subsea controls specialist, will offer KLAW's products across the Middle East region backed by in-country technical support.
Seacroft Marine Consultants has won two contracts to provide support vessel services in the North Sea. BP's contract, for three years plus two one-year options, is for emergency response and rescue vessel assurance services. Centrica's contract for the same services runs for five years with three one-year options.
Delek Group subsidiaries Avner Oil Exploration andDelek Drilling Ltd. Partnershipare considering a merger. At present, this will likely involve Delek Drilling acquiring Avner Oil, subject to board and other approvals.
As of Oct. 1, the UK government will establish theOil & Gas Authorityas an independent regulator with new powers. This will allow it to take action more quickly and with greater flexibility to help drive investment, support jobs, and further the UK's competitive edge in the oil and gas industry.
Subsea 7 has acquired Swagelining, a subsea polymer lining technologist.
Oil and gas rental equipment specialistsCenturion Group and ATR Grouphave agreed to merge, forming an operation with a turnover of more than £100 million ($132 million), and bases in the UK, Netherlands, Caspian, Singapore, Australia, and US. The group will be headquartered in Aberdeen.
James Fisher and Sonshas acquired Hughes Sub Surface Engineering, a diving, subsea, and marine project specialist. The acquisition is expected to allow the group's existing clients to achieve further supply chain optimization and reduce contractual interface risks, supporting project mobilizations at various locations around the UK coast.
Hoover Container Solutions, Ferguson Group,and CHEP Catalyst & Chemical Containershave agreed to merge and form Hoover Ferguson Group. Global supply chain solutions company, Brambles Ltd., the owner of Ferguson and CCC, andFirst Reserve, the owner of Hoover, a private equity and infrastructure investment firm exclusively focused on energy, reached an agreement to form a 50:50 joint venture through the merger. The merger transaction is expected to close in October.
TwoKPMG LLP representatives have been appointed as joint administrators of PressureFab, parent company Twickler Industries, and four more group companies. PressureFab designs and manufactures of specialist rig topsides and subsea equipment and claims to be Scotland's largest offshore container manufacturer. It operates from a 250,000 sq-ft (23,226-sq m) facility with resources to handle customized projects of up to 2,000 metric tons (2,204 tons) of steel and single components of up to 50 metric tons (55 tons). The oil and gas downturn has caused the company's revenues to plummet over the past year resulting in unsurmountable cash flow difficulties. At peak last year the company employed around 100 staff, but all have now been made redundant.
Permasensehas completed the first installation of the ET210 integrity monitoring system in the UK North Sea, on Total's Alwyn platform. The company installed 12 sensors to deliver continuous wall thickness and temperature measurements from topsides and surface equipment directly to desk.
Damen Shipyards Antalya has secured comprehensive ISO 9001, ISO 14001, and OHSAS 18001 certification.
Oceaneering International Inc. has completed its acquisition of Meridian Ocean Services.
TheHarris Pye Engineering Group has formed a new dedicated global Boiler Division.
ASTM International and the American Petroleum Institute (API) have collaborated to launch a petroleum standards collection to help customers throughout the oil and gas industry access the standards they need in one convenient location. Housed in the ASTM Compass online platform, the API collection includes 685 active standards, specifications, and recommended practices as well as more than 300 historical documents. Users will have access to globally-recognized API documents on a range of topics: exploration and production, refining, safety and fire protection, storage, petroleum measurement tables, health and environmental issues, and marketing.
Emerson Process Management has donated unlimited licenses of its reservoir management software to Universiti Teknologi PETRONAS (UTP). The software will be deployed in UTP's Geosciences and Petroleum Engineering departments and the Centre of Excellence in Subsurface Seismic Imaging & Hydrocarbon Prediction. As part of the agreement, UTP has also committed to developing a number of technical papers.
Aquatec Group has appointedCasco Antiguo as a representative for the distribution of its underwater instrumentation for oceanographic, environmental, and coastal applications in Central and South America.
Vallourec Mexico celebrated its 35th anniversary in July.
Sembcorp Marine Integrated Yard has an agreement to acquire 100% of LMG Marinfor $20 million. LMG is a naval architecture and ship design/engineering house based in Bergen, Norway, with offices in Poland and France. The company, established in 1943, has worked on floating structures, platforms, drillships, FPSOs, FSOs, and offshore support vessels. It also originated various designs adopted by Sembcorp Marine, including the next-generation Espadon drillship design; the design used in the ongoing construction of a newbuild FSO for deployment in the UK North Sea; and the Gravifloat modular LNG and LPG platform solutions designed as a cost-competitive alternative to FSRU, FLNG, and land-based terminals; and the Robusto FPSO hull design, customized for operation in Brazil and West Africa.
Sparrows Groupand SPIE Oil & Gas Services have agreed to collaborate globally. Initially they plan to offer their combined service offering throughout Africa before expanding the scope geographically. SPIE claims to be one of the world's leading technical services providers for the oil and gas industry, and is the general maintenance contractor for numerous offshore facilities around the world. Sparrows Group claims to be the leading specialist in cranes, lifting and mechanical handling, fluid power, and cable and pipelay.
Add Energyhas expanded its operations with the launch of a new advisory service, ADDvisor. The bespoke service offers a team of subject matter experts with more than 30 years of experience who can provide specialized expertise within oil and gas, well construction, and operations.
ELA Container Offshore GmbH has moved into its new office building in Haren, Germany. The new building offers space for 12 offices, a reception area, two kitchen facilities, one meeting room, and sanitary facilities.
Statoilhas awarded Peterson two long-term contracts to provide logistics support for the Dudgeon offshore wind farm in the southern North Sea. Peterson will deliver comprehensive logistics services including stevedoring, ship agency services, provisions delivery and transportation of personnel for walk to work security. It will also be responsible for the supply of fuelling services from its facility in Great Yarmouth. The 402-MW offshore wind farm will be located some 20 mi (32 km) off the coast of Norfolk.
The United States Second Circuit Court of Appeals has affirmed a judgment of more than $465 million forKBRsubsidiary Commisa against PEMEX following a decade of litigation. According to KBR, the case involved two offshore natural gas treatment, processing and reinjection platforms which Commisa built for PEMEX Exploracion y Produccion (PEP), platforms which PEP has used since 2004 but for which Commisa was allegedly never fully compensated.