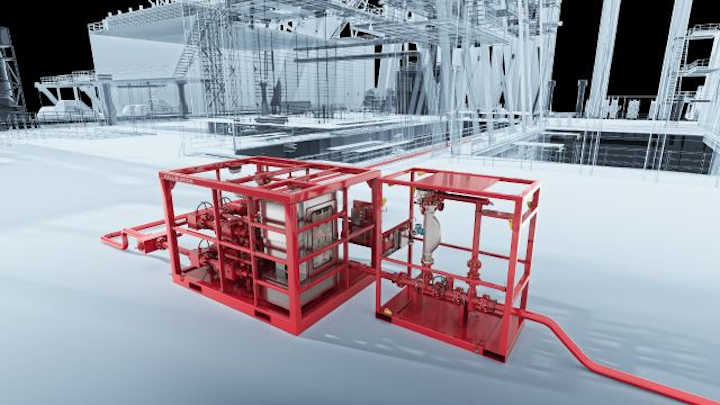 Offshore staff
HOUSTON– Halliburton has received two OTC Spotlight Awards.
The first is for the GeoBalance automated managed pressure drilling (MPD) system. This is a comprehensive suite of software and hardware enabling automated managed pressure control from drilling to completion. It combines automatic chokes, rig pump diverters, flow metering, and advanced control algorithms with proven hydraulics modeling to provide accurate pressure control at discrete points throughout well construction.
The second is for the 9½-in. azimuthal lithodensity (ALD) logging-while-drilling (LWD) service from Halliburton Sperry Drilling. This is said to be the industry's first large-borehole LWD service capable of delivering azimuthal density, photoelectric, and ultrasonic caliper measurements to enhance reservoir understanding and reduce well time in borehole sizes ranging from 14½ in. to 17½ in.
Halliburton is exhibiting at booth #439.