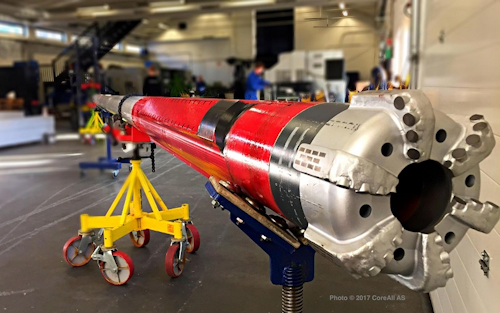 Offshore staff
HOUSTON– CoreAll has received a Spotlight Award for the intelligent coring system.
This, the company claims, is the first core drilling technology to provide real-time transmission of formation evaluation data to surface. Along with downhole diagnostics and core jam indicators, this improves data quality and saves time and cost in exploration activities.
The company also won the Small Business Award.
CoreAll is exhibiting at booth #4438.