OTC 2018: Delmar, MDL introduce large diameter wire rope system
Delmar Systems and Maritime Developments will launch LiveWire at this year's OTC at NRG Park.
Apr 27th, 2018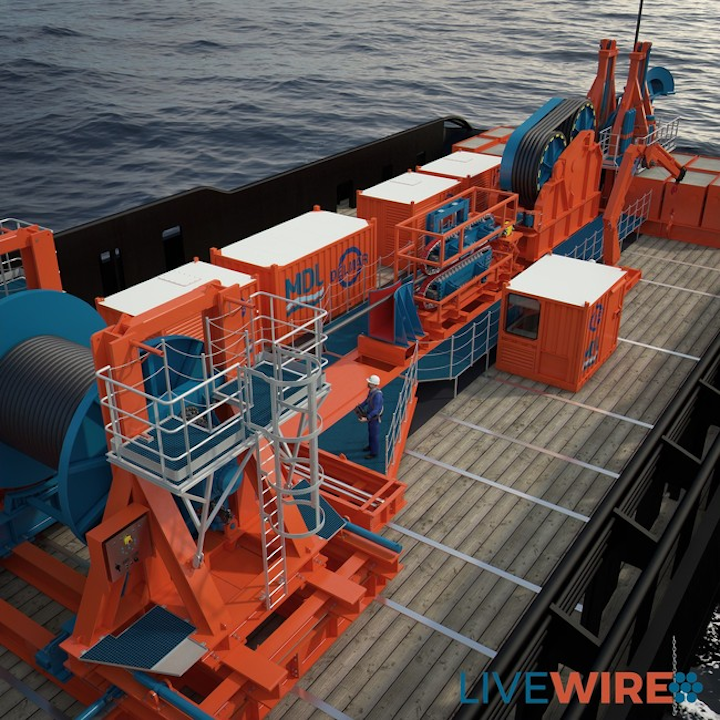 Offshore staff
HOUSTON– Delmar Systems and Maritime Developments (MDL) will launch LiveWire at this year's OTC at NRG Park.
This is a solution for wire rope inspection and change-out services.
LiveWire will be based at Delmar's Port Fourchon, Louisiana facility and will support the Gulf of Mexico's offshore crane and winch market including floating production platforms, drilling rigs, and construction vessels. The system will be suitable for both onshore and offshore operations depending on customer requirements.
Mark Williamson, MDL AMS President, said "We are excited to be working with Delmar Systems on LiveWire, the second phase of our partnership which already features a flex-lay base in Fourchon. By combining MDL's 20+ years of experience of developing back-deck solutions and Delmar's 50+ years of handling and installing mooring systems, we were able to develop LiveWire and re-define the traditional solution for handling large diameter wire ropes."
Matt Smith, Delmar's VP of Operations, said: "The industry need for proper material handling in an efficient and cost-effective manner led us to the solution at hand. Delmar working with MDL to provide a technically superior product and overall service will undoubtedly change the asset owner's perspective on deepwater crane maintenance and operations. Delmar's implementation and support service for large diameter long wire rope inspection, installation, and service is a natural extension of our mooring methodologies and core business."
Delmar Systems is exhibiting at booth #1101.