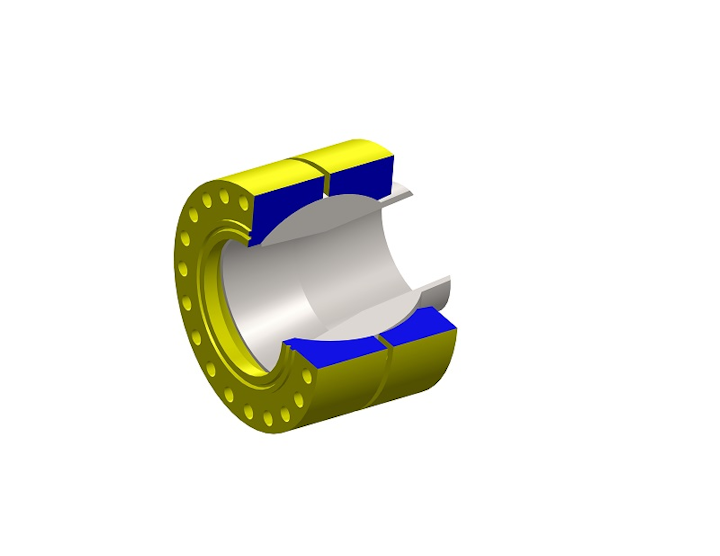 Offshore staff
HOUSTON– Titan Subsea Innovations, LLC has introduced the Misalignment Flange, which it says provides ease of makeup to an industry standard flange face where rotational and angular misalignment induce complications.
Titan says that these features significantly reduce installation time by easing the assembly process, and also remove stresses that would otherwise be induced by forced rotation and articulation of the spool piece during makeup.
According to the company, the flange also provides angular adjustment of +10° (20° included), with 360° of bolt hole rotation to align with mating flange holes for ease of bolt insertion. Titan Subsea also says that the Misalignment Flange has been approved by the Response to Underwater Pipeline Emergencies (RUPE) consortium.
06/13/2018