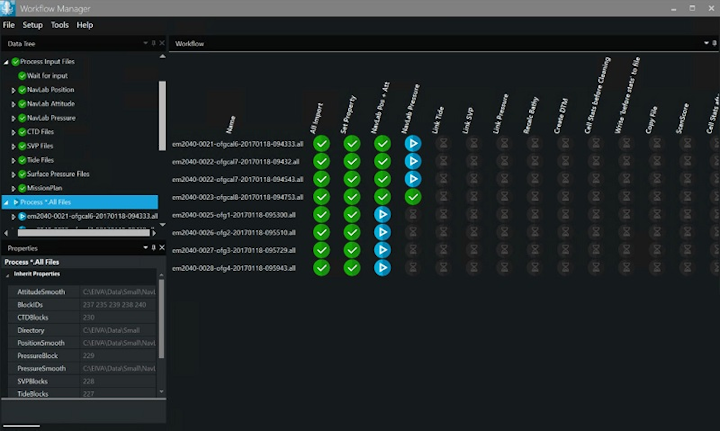 Offshore staff
SKANDERBORG, Denmark – EIVA has introduced NaviSuite Workflow Manager for automatic data processing of large amounts of subsea data for autonomous or other underwater vehicles.
The software is designed to automate and in parallel execute repetitive tasks, leading – the company claims – to faster data processing.
First performance measurements on real operations data and workflow set-ups, with six AUVs running in parallel, revealed that the tool had processed 50 hours of data in less than two hours. This, the company claims, is 25 times faster than for other, typical data processing setups.
The Workflow Manager can be applied in the following ways:
AUV/USV operations, to process hundreds of steps in parallel where data is recovered at the end of each mission.
Shallow water surveys and pipeline/cable route inspections, where each sensor file is automatically processed as it is recorded. This allows most of the processing to be completed during acquisition, leaving quality control and manual eventing as the sole remaining tasks for the data processer.
The tool can be used to checking various quality control parameters such as density, gaps, and noise levels, and to correct seabed height level across multiple surveys.
01/16/2018