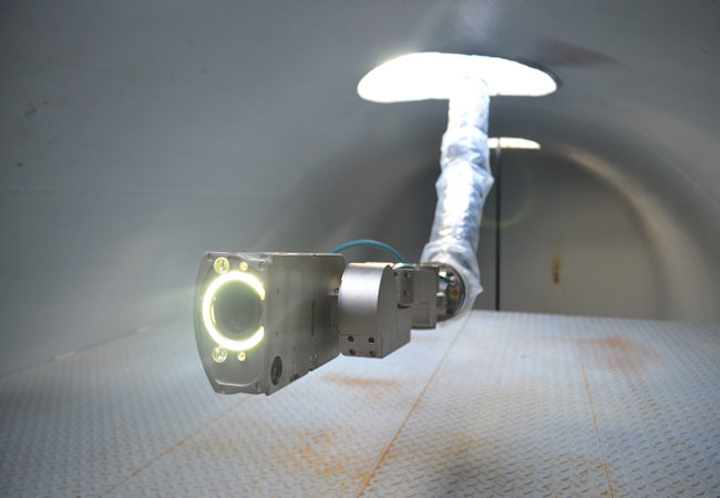 Offshore staff
ABERDEEN, UK – Chevron is trialling a snake-arm robot for offshore inspection purposes.
Developer OC Robotics has proven the capability of the P100 snake-arm robotic inspection system onshore and is looking to widen its capability to inspection of offshore oil and gas pressure vessels.
Snake-arm robots are driven by wire ropes and controlled by the company's proprietary software. The systems are said to be especially suited to work in confined and hazardous spaces as they can navigate and traverse cluttered environments.
Only the arm itself is deployed in the workspace as the main drive motors, electronics and control systems are located away from the inspection area.
Innovate UK's "Energy Game Changer" program is funding the development. The first offshore trial will take place on one ofChevron's North Sea assets to assess the current capabilities and future needs for long-term operation of robotic equipment.
OC Robotics is adapting its technology to be more robust and adaptable for the restricted access encountered offshore, such as deck layouts, narrow walkways, and handrails.
02/28/2017