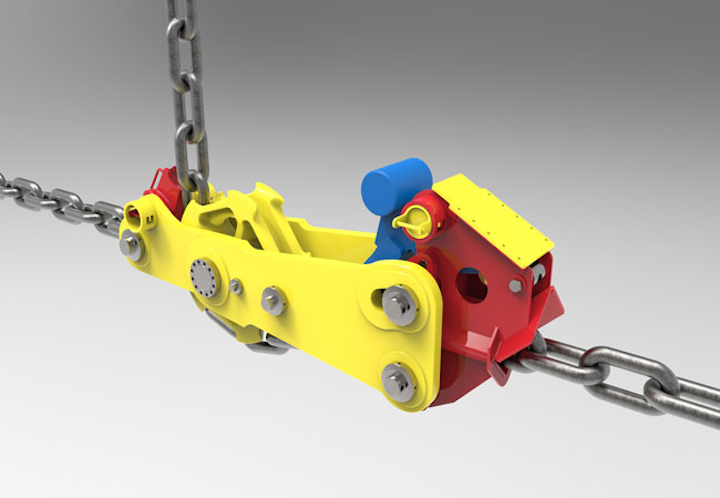 Offshore staff
HOUSTON – Flintstone Technology has unveiled a new subsea tensioned mooring system at the Offshore Technology Conference at NRG Park.
The system is said to provide simple connection and disconnection, allowing mooring lines to be replaced more quickly than traditional methods.
It also has the ability to tension at the seabed or mid-line, unlike traditional mooring lines designed for floating production vessels which depend on winches and fairleads mounted on the hull.
Flintstone's system, which can operate in shallow and deepwaters, was developed in response to a client's request for a simpler method for changing out mooring lines.
Andrew Clayson, managing director, Flintstone Technology, said: "By taking into account all aspects of a system - from installation and re-tensioning in-service, to the need to change mooring lines - we have been able to substantially reduce both the capital expenditure and the system's ongoing running costs."
More information, including models of the system, is available at OTC booth #4239.
05/01/2017