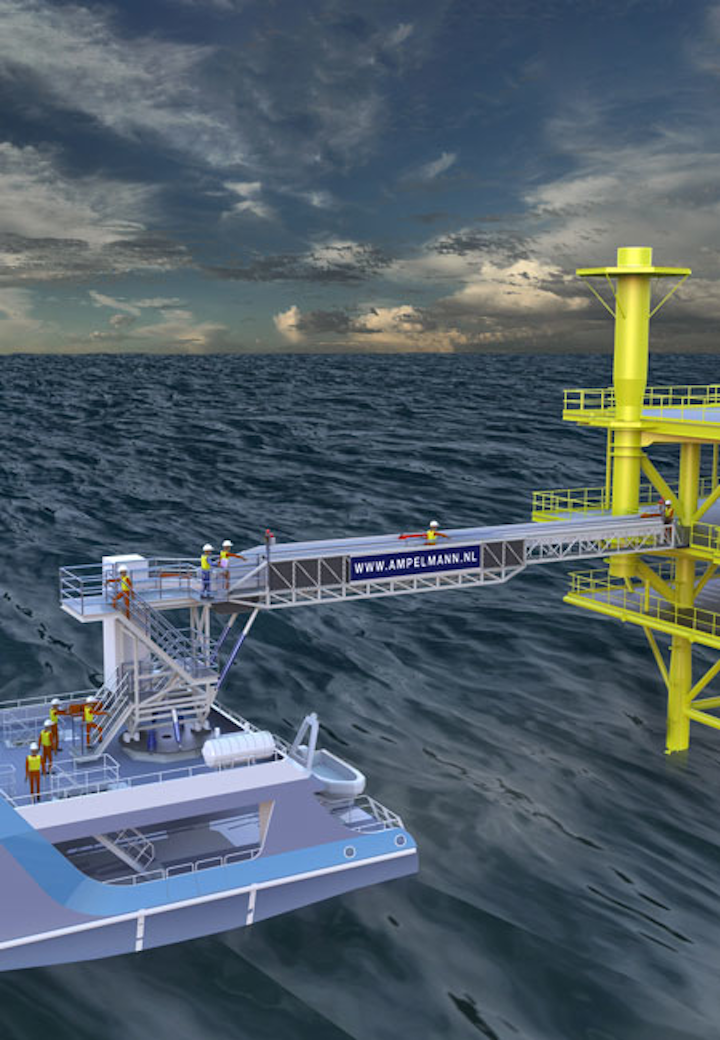 Offshore staff
HOUSTON – Ampelmann has introduced the S-type access system for transporting personnel and baggage to and from offshore platforms.
The cost of the new Walk-to-Work system is said to be around 30% cheaper than helicopters. It is also said to have half the weight and to use 50% less energy than comparable transfer systems.
S-type is designed to continuously transfer 50 people and equipment luggage in five minutes in significant wave heights of up to 3-4 m (9.8-13 ft). A separate luggage belt can be tailored for installation to individual vessels, including newbuild fast or lightweight medium-size vessels such as monohulls, catamarans, and trimarans.
Gerbrand Marbus, Ampelmann's crew change market manager, said: "We worked closely with vessel designers to provide an integrated package that has a reduced footprint and is lighter than comparable systems.
"With this integrated package, different clients can share logistics and see walk to work as an offshore bus service reducing their crew transportation costs by 30 to 40%."
Ampelmann is exhibiting at booth #1615 in the Dutch Pavilion.
05/01/2017