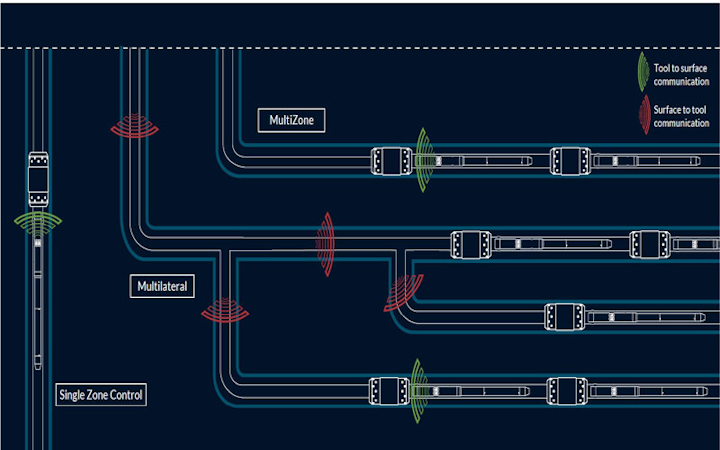 Offshore staff
ABERDEEN, UK – Tendeka has introduced PulseEight, the company's latest development in wireless intelligent completion technology for the digital oil field.
The system is said to employ unique pressure pulse telemetry to channel wireless communication between a well's downhole monitoring and control system and the wellhead.
Previously, the company installed several wireless pressure/temperature gauges to prove communication between the wellbore and the wellhead.
The client used the reservoir pressure and temperature data for depletion monitoring and for the planning of an infill drilling campaign.
To improve control, Tendeka decided to work on bi-directional communication via a PulseEight interval control valve (ICV). The device was designed to send pressure and temperature data to the surface, with pressure pulses transmitted down the well to communicate with the ICV in a multi-phase fluid environment.
The company claims its new technology simplifies operations by removing the need for traditional hydraulic or electric control lines. Downhole connections are eliminated, leading to reduced system costs and improved safety.
Either the device can be fitted during the completion phase, or retrofitted into existing wells to maximize production.
Each device functions independently, and can be configured to meet requirements ranging from low-cost single zone monitoring to full multi-zone, multi-lateral measurement and control.
05/09/2017