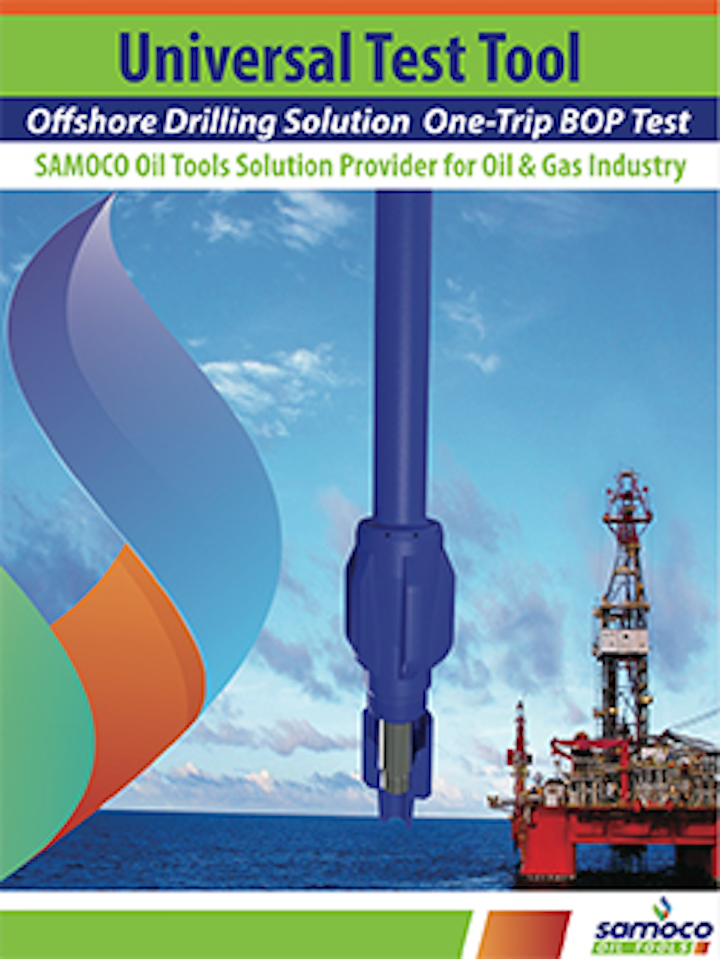 Offshore staff
HOUSTON– Samoco Oil Tools has earned an OTC Spotlight Award for OneTrip, a BOP testing tool.
In collaboration with Shell Offshore Engineering, Samoco has engineered, manufactured, and tested the BOP testing tool. OneTrip can conduct required BOP tests in one trip, eliminating the need for multiple trips along the stack and reducing a rig's idle time by a minimum of 50%.
CEO MJ Hellail said: "We are honored to be recognized by industry leaders for our development of this innovative solution. The OneTrip tool is changing the way that offshore drillers complete mandated BOP testing and provides significant cost and time savings to energy producers."
Samoco Oil Tools is exhibiting at booth #11216.