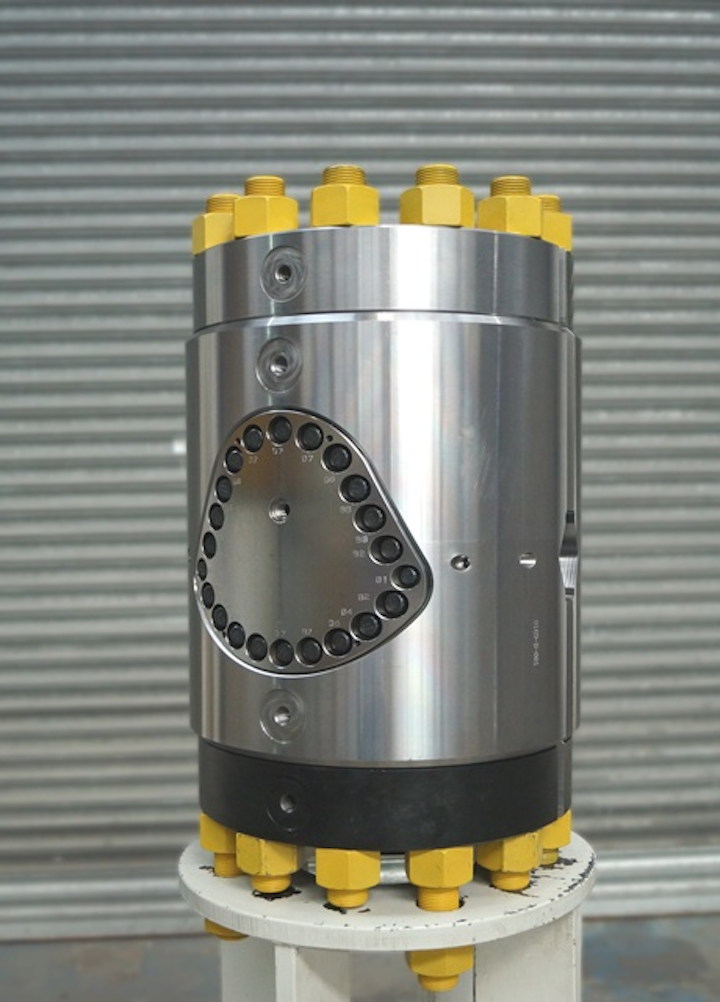 Offshore staff
ABERDEEN, UK – Interventek Subsea Engineering has unveiled an ultra-high-pressure/high-temperature (HP/HT) version of its Revolution safety valve for in-riser landing string systems.

The shear and seal valve can withstand working pressures of 20,000 psi (1,379 bar) and temperatures up to 350°F (176.6°C). According to the company, there are no other 20K in-riser shear and seal safety valves currently available.
Gavin Cowie, managing director, said: "The 20K device maintains the superior cutting capability of previous Revolution valves and our unique resilient sealing provides the operator with a future proof, flexible HP/HT solution…Our design is flexible and scalable and doesn't suffer from the shortcomings of other valves."

The valve has a 5⅛-in. bore size and can cut wireline and coiled tubing up to 2-in. x 0.203-in. 148-ksi tensile strength. It is claimed to be the sole wireline/ coiled tubing class valve that does not compromise its ability to seal with its shearing action.
It uses separate cutting and sealing components with the result that the seal is never compromised, Interventek says. Resilient seals avoid the use of vulnerable elastomer components for fluid containment, enabling use in HP/HT applications.
In addition, the valve can be scaled to suit all wellbore sizes, cut all likely obstructions and to adapt to the confines of in-riser interventions. External rotary actuators are said to provide a superior cutting force, with hydraulics kept separate from the wellbore.
04/20/2017