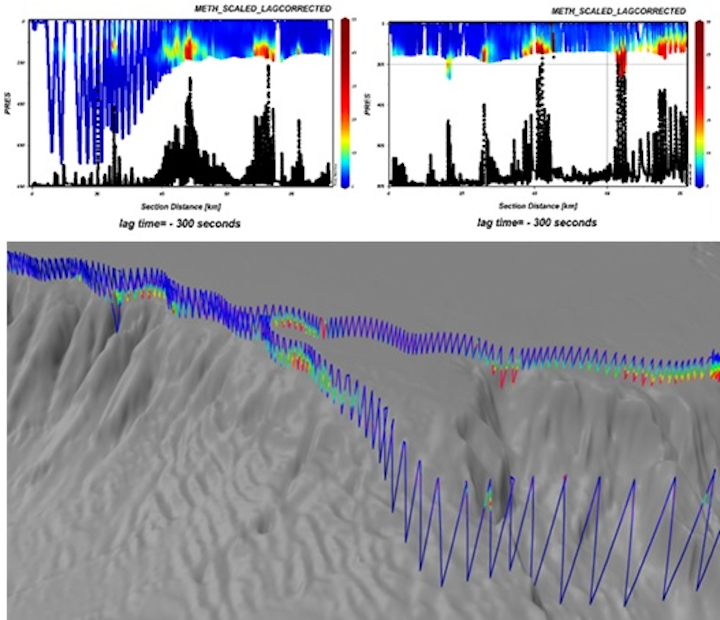 Offshore staff
MEYREUIL, France – Alseamar has released results of a survey last year at an offshore site where methane seeps issue from the seabed.
The company piloted via a satellite link its SeaExplorer glider, an underwater profiling drone, over a 10-day south/north and north/south route over 175 km (109 mi).
The crossing took in various points of interest concerning gas seeps: the glider's instrumentation included a methane METS sensor from Franatech.
Data collected in real time allowed detection and mapping of the seeps both going out and during the return journey.
The glider highlighted gas plumes as red signal on the plots, and the dissolved part of the gas plume in the water column, which could be detected due to the sensitivity of the methane sensor.
For liquid hydrocarbon detection in water, Alseamar normally deploys the MiniFluo-UV fluorometer.
09/05/2017