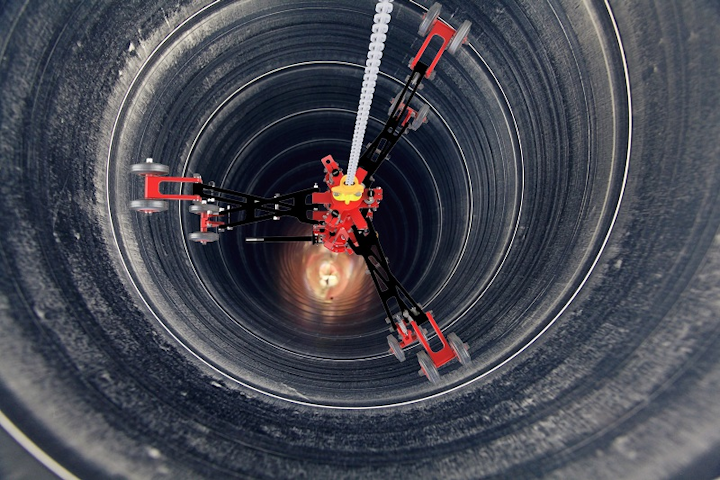 Offshore staff
ABERDEEN, UK – AISUS has introduced SIRIUS-X, an internal gravity-deployed ultrasonic scanning tool for corrosion mapping within offshore caissons, risers, and conductors.
Following successful field trials, the system recently completed its first caisson inspection program for a UK offshore oil and gas operator.
The projects, completed within 14 days, included internal inspection of the largest diameter caisson AISUS has worked on to date.
SIRIUS-X is controlled from the topsides, allowing inspection data to be captured above, within and below the obstacle and diameter variations typically encountered within caissons, but without the need to remove the tool.
AISUS' goals were to improve data accuracy and minimize the duration of inspections.
The system features a high-torque rotary drive and a scanning speed of up to 5 m/hr (16.4 ft/hr). Its small cross-sectional footprint with minimal hydro-dynamic drag is said to allow it to function during elevated sea states.
It can be deployed to depths of up to 200 m (656 ft) and quickly adjusted for caisson sizes ranging from 14-60 in.
11/03/2017