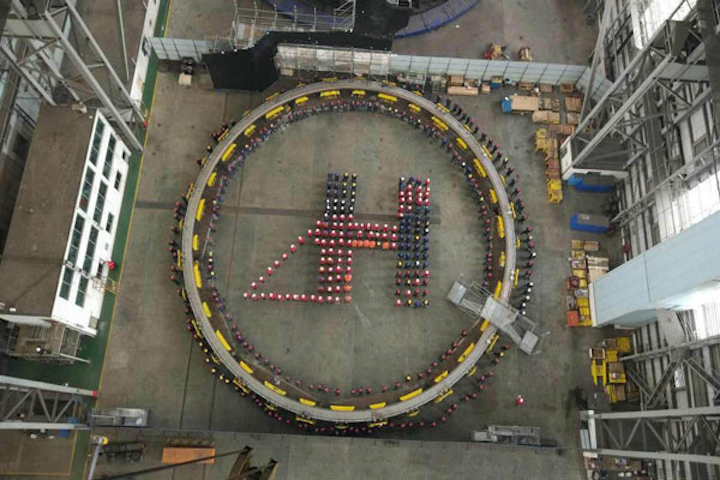 Offshore staff
SCHIEDAM, the Netherlands – Huisman says it is producing the world's largest bearings at its factory in China.
These two, 30-m (98.4-ft) dia. bearings will be incorporated into two 10,000-metric ton (11,023-ton) Huisman-designed cranes under construction forHeerema's new semisubmersible crane vesselSleipnir.
Unlike traditional tub cranes, which employ either bogies or large wheels for their slew system, theSleipnir cranes make use of large bearings designed to provide a substantial weight saving on the crane.
The two, segmented bearings are configured to allow for inspection of the rollers without disassembly of the bearing.
One has already been completed, while assembly of the second bearing is expected to start in March.
01/17/2017