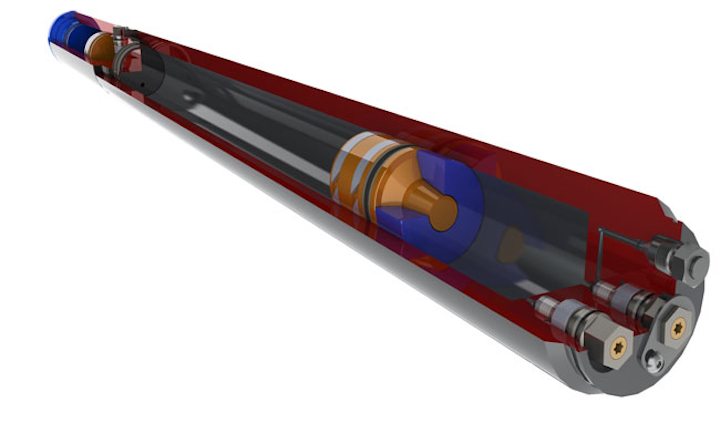 Offshore staff
ABERDEEN, UK – Proserv has introduced the Subsea Sampling Cylinder (SSC), claimed to be the world's first fully qualified and certified 'for shipping' sample cylinder to be deployed subsea.
It is designed to capture well properties throughout a field's lifetime.
Subsea cylinders allow operators to take representative production samples from a subsea system for direct transfer to a laboratory.
Proserv says its system eliminates the risks associated with handling and transferring samples on the surface, reducing the risk of containment loss, and exposure to hydrogen sulfide and carbon dioxide.
Andrew Anderson, the company's senior vice president for Production Equipment Services, said: "With operators facing increased challenges in maximizing production from geologically complex, high pressure and temperature and often remote and inhospitable fields, being able to generate accurate and reliable information from wells is critical in establishing its status and prospects."
The Proserv SSC is suitable for severe service applications and has a large two-litre sample volume. Cylinders can be rented or used with existing systems, and can also be integrated with Proserv's established subsea sampling systems.
03/06/2017