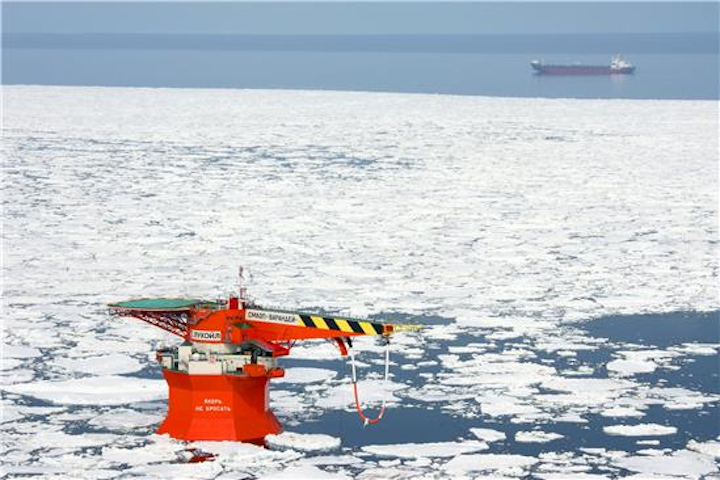 Offshore staff
MOSCOW – Lukoil has secured approval from Russia's State Expert Review Agency for its oil spill response technology.
This is a new development based on the use of absorbents and biotechnologies and is designed specifically for marine and freshwater ecosystems in the Arctic region.
Pilot testing proved that the process is effective, Lukoil said, and can be applied in real-life conditions.
In the Arctic regions, the harsh environment hinders application of conventional oil containment and skimming techniques, the company explained.
Its new technique harnesses what it terms as 'special biologicals' for marine, fresh and mesohalobiotic environments. These biologicals do not form toxic compounds in air or water, and no harmful substances are used to produce them.
They can treat hard-to-access contaminated areas in extremely low temperatures, hence their suitability for the Arctic and northern Atlantic oceans.
05/09/2019