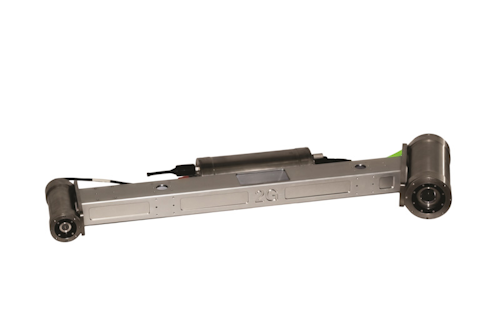 Offshore staff
HOUSTON – 2G Robotics, in partnership with Oceaneering International, will release the ULS-500 Pro 6K dynamic laser scanner at this year's OTC.
Oceaneering will showcase its Freedom ROV resident system, which makes use of the new ULS-500 Pro 6K dynamic laser scanner.
In autonomous mode, the Oceaneering Freedom ROV can scan the seabed, locate and identify features, perform metrologies, navigate according to specified mission plans, and upload its data onshore via surface buoy throughout the subsea docking station. The ULS-500 Pro 6K is said to provide fast, reliable, and cost-effective dynamic laser scanning, which helps ensure the success of these missions.
Jason Gillham, CEO of 2G Robotics, said: "At 2G Robotics, resident ROVs are something we see coming, and we've been working closely with market leaders like Oceaneering to develop the technologies and tools that make these new applications possible. By presenting our work with the ULS-500 Pro 6K, and its integration with Oceaneering's groundbreaking Freedom ROV, we're showing what's possible with subsea automation."
Oceaneering is exhibiting at booth #2060.