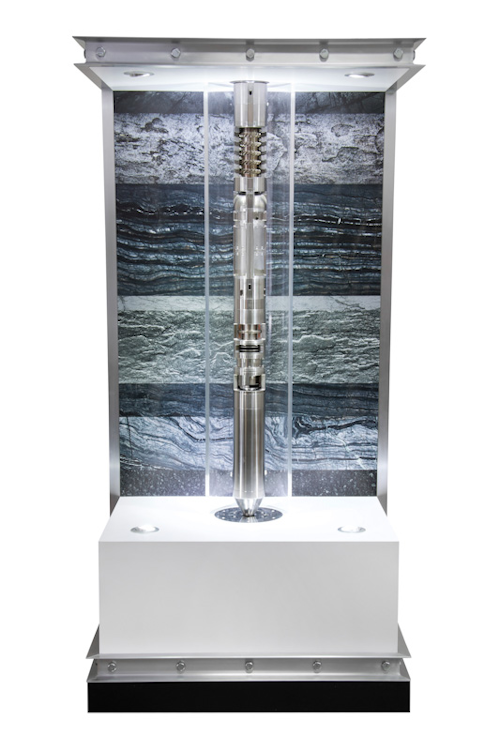 Offshore staff
HOUSTON – Upwing Energy will unveil downhole technologies at the Offshore Technology Conference in Houston.
The Cerritos, California-based company will showcase its subsurface compressor system (SCS) for gas wells and its magnetic drive system (MDS) for oil wells.
The SCS is a high-speed downhole compressor system driven by a magnetically levitated permanent magnet (PM) motor that is said to increase gas production and recoverable reserves by enabling greater drawdown close to the well perforations.
A cutaway model of the system with a view of internal components will highlight the three integrated modules, including, from top to bottom, the compressor, the thrust bearing, and the motor. The compressor module contains the multistage compressor on magnetic bearings, power supply, and electronics. The thrust bearing module contains actively controlled magnetic thrust bearings directly coupled to the compressor module. The motor module contains a high-speed PM motor, magnetic bearings, and a magnetic coupling.
The MDS is a drive system for electric submersible pumps (ESPs) with hermetically sealed electrical components for greater reliability and a connection-less mechanical string for greater retrievability via slickline. The protector-less design includes a PM motor that also acts as a magnetic coupling.
Herman Artinian, president and CEO of Upwing Energy, said: "Our technologies will make a step change in the reliability of downhole rotating devices, making artificial lift more economically viable and enabling operators to get more out of existing assets. We look forward to continuing to work with members of the industry to commercialize these technologies."
Upwing Energy is exhibiting for the first time at OTC at booth #6258.