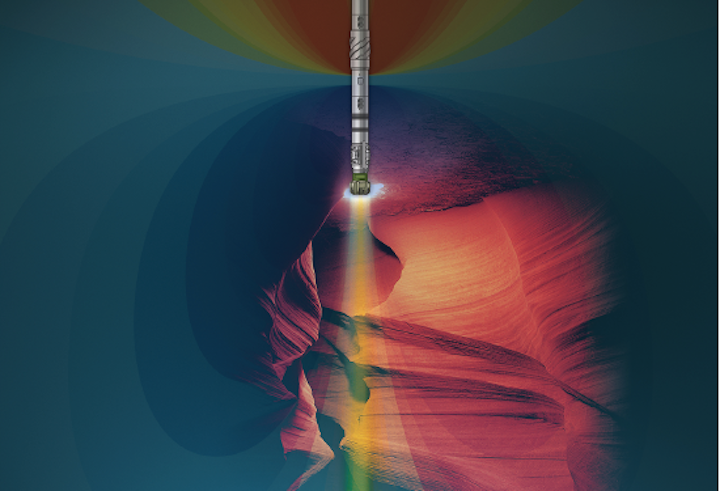 Offshore staff
HOUSTON – Schlumberger has unveiled IriSphere, a new service which applies electromagnetic (EM) technology for detecting formation features ahead of the drill bit in oil and gas wells.
The service, which underwent more than 25 field trials across Asia, Australia, Latin America and Europe, employs EM-based resistivity measurements more than 100 ft (30 m) ahead of the drill bit.
These are then compared to a prepared model that incorporates offset and other data to reveal what the company says is a true down-range representation of the formation while drilling. Operators can as a result take proactive decisions rather than reacting to measurements at or behind the bit while drilling wells.
Tarek Rizk, president, Drilling & Measurements, at Schlumberger, said the company created IriSphere service in response to client requests for risk reduction, improved drilling efficiency, and optimal casing point selection.
"Knowing what conditions lie ahead of the bit while drilling enables operators to reduce uncertainties and minimize costs by identifying geological features and deciding which actions to take before encountering them," Rizk explained.
The field trials included successful detection of reservoirs and salt boundaries, identification of thin layers, and avoidance of drilling hazards such as high-pressure formations that can lead to wellbore stability issues.
One client offshore Western Australia used IriSphere in a previously unexplored part of a field to detect the reservoir 62 ft (19 m) ahead of the bit while drilling and determine reservoir thickness to be 82 ft (25 m).
This dispensed with the need for a pilot hole, and subsequent coring operations were optimized based on data acquired while looking ahead of the drill bit.
Schlumberger is exhibiting at booth #2415.
05/07/2019