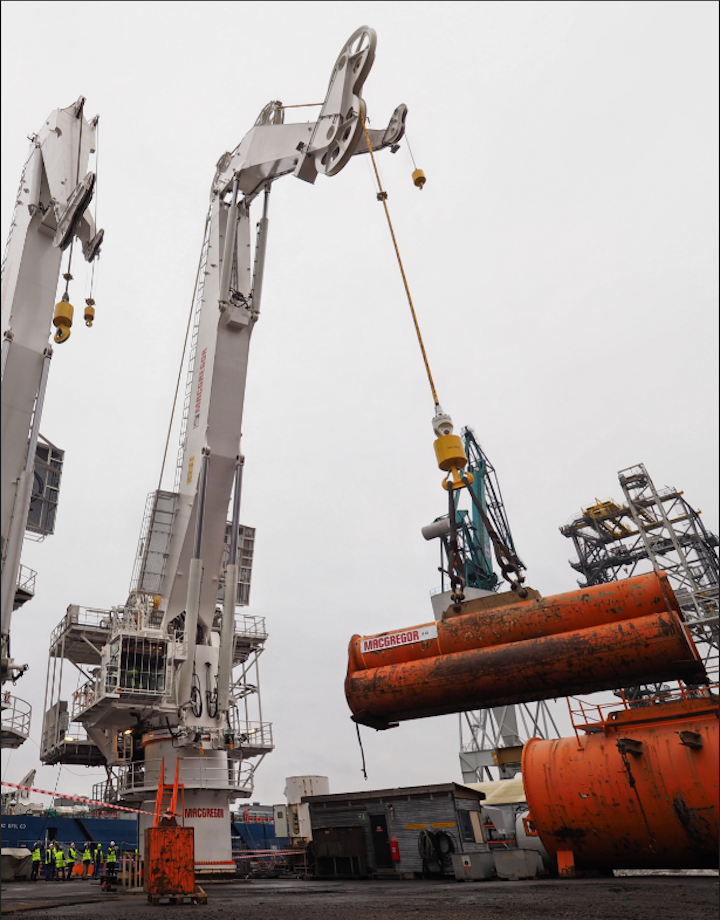 Offshore staff
KRISTIANSAND, Norway – MacGregor has finished constructing what it claims is the first ever fiber-rope offshore crane.
Currently the crane is undergoing validation, after its capabilities were recently been demonstrated at an event in Kristiansand.
FibreTrac, which incorporates proven technologies, is able to exploit its full lifting capacity, MacGregor claims, because fiber-rope weighs virtually nothing in water.
No additional load is therefore imposed on the crane, regardless of the length of rope used during load handling operations. This is not the case with steel wire-rope cranes.
"This means that a smaller crane and vessel can be used for more assignments, and owners are able to bid on a wider range of contracts," said Høye Høyesen, vp, Advanced Offshore Solutions, MacGregor.
"The ability to use smaller vessels for deepwater projects will also drive down the cost of these operations and give our customers a stronger competitive edge."
FibreTrac complies with DNV GL regulations, providing a 150-metric ton (165-ton) safe working load capacity. Its rope monitoring/management system is said to maximize rope lifespan and provides clear lift line status information for the operator at all times.
05/08/2019