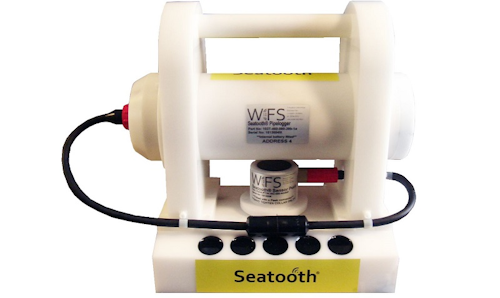 Offshore staff
LIVINGSTON, UK – WFS Technologies has developed Seatooth PipeLogger, an integrated pipeline, umbilical, risers and flowlines temperature monitoring and data transfer solution designed to provide real-time monitoring for offshore and subsea facilities.
The system has already been used to help reduce the risk and operating costs associated with coiled tube fatigue, leading to claimed savings of more than £1 million ($1.3 million) in one installation.
WFS' Moray Melhuish said: "Real-time operational data is vital for offshore asset owners seeking reliable ways to minimize or predict failure, while also maximizing efficiencies and uptime.
"This is particularly crucial for those operating in a largely maturing industry that suffers from a lack of connectivity and sensors in extreme conditions.
"With 70% of subsea assets already at or beyond design life, our technology can determine the potential for late-life extension and support wider asset management."
The company will display wireless subsea products including the Seatooth Pipelogger, Seatooth Video and the Seatooth WiPS integrated pressure monitoring system, at OTC next week as part of the Scottish Pavilion.
It will stage demonstrations of each system showing wireless data transmission from a water tank to the desktop and will also have a scale model of its latest fatigue monitoring product, SmartClamp.
04/30/2019