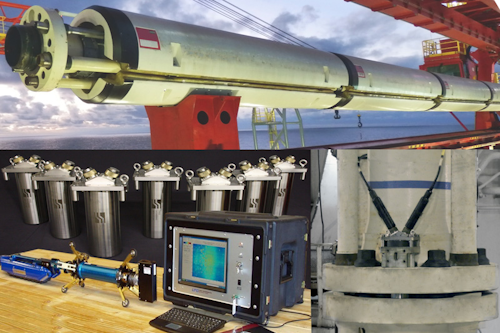 Offshore staff
HOUSTON– Stress Engineering Services Inc. has won an OTC Spotlight Award for its condition-based maintenance (CBM) of drilling riser systems.
The company developed a new process for collecting critical riser data, which uses a life cycle CBM, maintenance and inspection system that can be deployed on the mobile operating drilling unit. It enables resources to be deployed only when necessary, instead of on a calendar interval.
The CBM system determines the condition of drilling riser joints, consistently predicts when vital components will require service, and accurately assesses remaining component life.
The process has beenAmerican Bureau of Shipping (ABS) certified.
Chief technology officer Kenneth Bhalla, Ph.D. said: "Our process eliminates the costly and complex logistics of inspecting riser joints. There is currently no present technology that brings together a digital twin of the riser system to predict when riser joints might be susceptible to damage. This is truly an innovative technology and we are proud to be recognized for it."
Stress Engineering is exhibiting at booth #431.