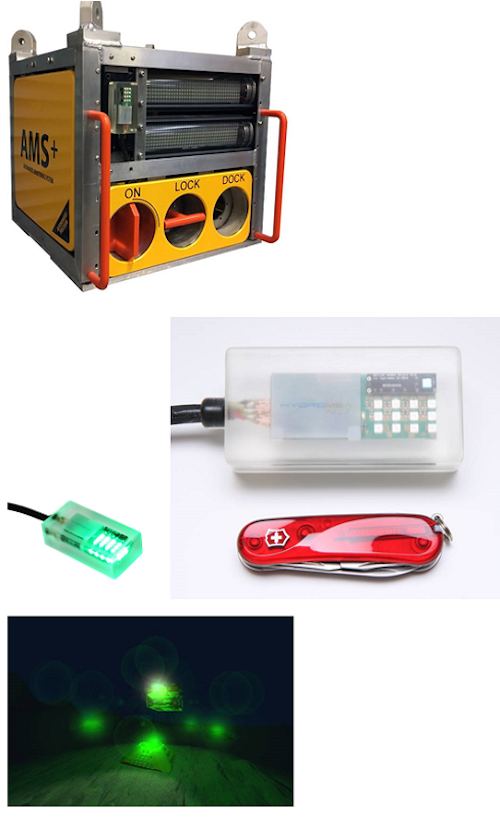 Offshore staff
LAUSANNE, Switzerland– In February, Rever Offshore deployed Hydromea's LUMA, a wireless high-speed underwater communication system, during a subsea wellhead foundation installation for Total in the North Sea.
LUMA was integrated with Ashtead Technology's AMS+ (autonomous monitoring system) as a primary data telemetry modem to allow real-time data to be sent topsides and displayed on a computer with low latency.
Philip Strettle-Brown, chief surveyor, Rever Offshore, said: "The low power capability and high speed of data transfer to the topside puts LUMA as an absolute winner in wireless data transfer solutions. It proves to be a much better alternative to acoustics and manual underwater display readouts. Our ROV team was able to get a reliable signal up to 8 m [26 ft] away from the structure without any loss in data bandwidth with LUMA-250LP.
"We will certainly be adding LUMA into our procedures for future projects. The system contributes to improved accuracy and speed, which is tremendous value during complex construction projects."
04/02/2019