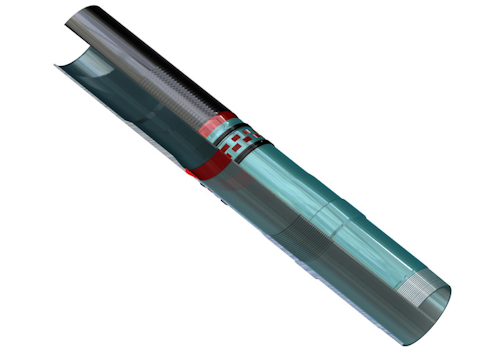 Offshore staff
HOUSTON– Dril-Quip has won an OTC Spotlight Award for the double expansion XPak liner system.
The 18-in. OD x 22-in. OD system provides operators an option to sub mudline profile hanger systems with the ability to traverse wellhead ID restrictions and deploy into surface casing with large inner diameters.
The company said the double expansion process is achieved with a pressure activated, multi-piston hydraulic tool used to expand and displace an expander which in turn expands the XPak hanger body to contact and interfere with the host casing. The expander provides tieback capability via a polished bore receptacle and remains installed inside the hanger body for the lifetime of the installation.
The system features include metal and elastomer sealing capability along with anchoring capacity to support loads in tension and compression with current applications for drilling, production, and HP/HT well designs.
Dril-Quip is exhibiting at booth #4577.