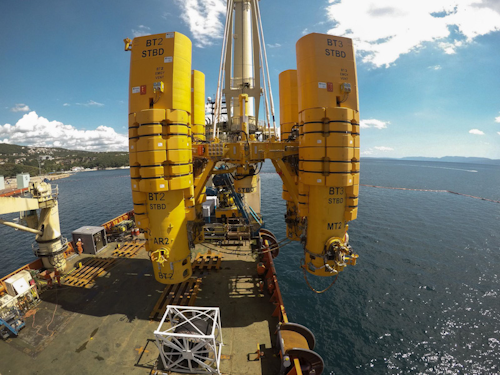 Offshore staff
HOUSTON– Saipem has received an OTC Spotlight Award for the offset installation equipment (OIE).
This technology was developed for Oil Spill Response Ltd (OSRL). It enables well capping or related equipment to be rapidly installed at a safe distance from an incident for the first time.
The new equipment can be deployed up to 500 m (1,640 ft) from an incident site and is suitable for use at a working depth of 75 to 600 m (246 to 1,968 ft). OIE is also fully compatible with OSRL's capping equipment, creating an end-to-end capping and containment solution suitable for almost all subsea scenarios.
Saipem designed, manufactured, and tested the new equipment in the northern Adriatic Sea. The company is now in charge of storage and maintenance. It is stored at the base in Trieste, Italy.
Saipem is exhibiting at booth #4639.